Projects include upgrades to the medical air system compressor and control panels, replacement of ventilation systems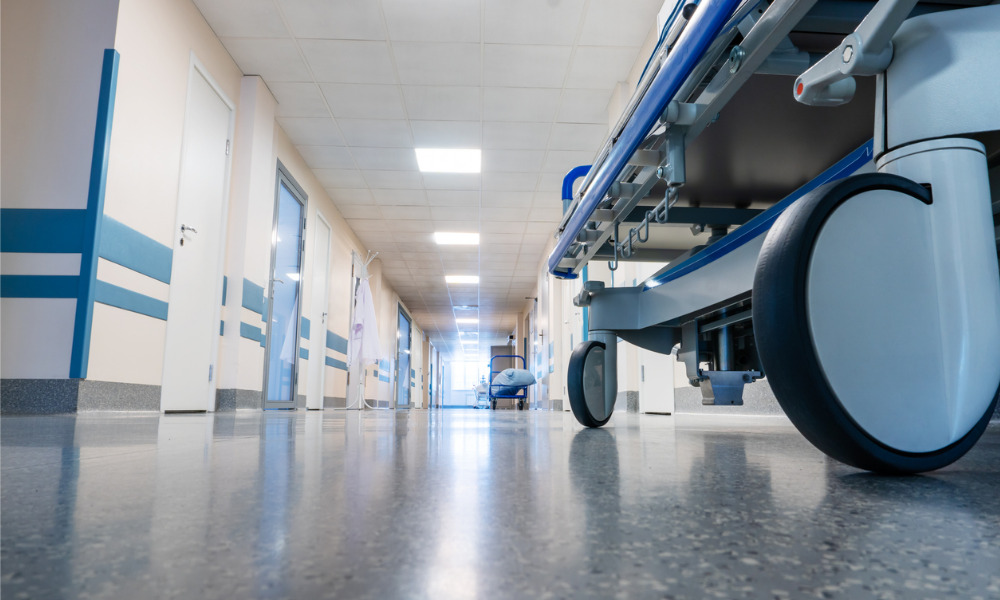 The federal and Nova Scotia governments are jointly investing more than $14.2 million on seven projects that will upgrade infrastructure at several hospitals and long-term care facilities in the province.
The federal government is investing over $11.4 million in the projects through the COVID-19 Resilience Stream of the Investing in Canada Infrastructure Program, while more than $2.8 million is coming from the provincial government.
"COVID-19 has exposed serious needs in our health and long term care services, and our government is partnering with provinces and territories to close those gaps now," said Bernadette Jordan, minister of fisheries, oceans and the Canadian Coast Guard, on behalf of Catherine McKenna, minister of infrastructure and communities.
"Through the COVID-19 Resilience Stream, we're going to make critical repairs and upgrades to forty health and long term care facilities across Nova Scotia. Canada's infrastructure plan will continue to invest in thousands of projects, to create jobs across the country and build safer, more livable communities in every region of this country."
The projects will see upgrades and repairs to the seven hospitals, including Yarmouth Regional Hospital, Cumberland Regional Health Care Centre and Colchester East Hants Health Centre, among others. It will also bring upgrades and repairs to 33 LTC homes, including the R.K. MacDonald Nursing Home, Northwood Bedford Incorporated and North Queens Nursing Home, among others.
Improvements include:
upgrades to the medical air system compressor and control panels
replacement of ventilation systems
building a new PPE storage facility
installation of commercial heat pumps
replacement of humidifier
More details are available here.
In March, the federal government and Nova Scotia announced more than $19.1 million in combined funding for six projects that will renovate and rehabilitate several hospitals and medical facilities in the province to improve COVID-19 safety measures.
"The COVID-19 pandemic has highlighted how critical it is to invest in long term care and health care infrastructure. These infrastructure upgrades are about keeping our communities healthy and safe now and in the future," said Zach Churchill, Nova Scotia's minister of health and wellness. "Nova Scotia is proud to partner with the Government of Canada in this investment that will improve quality of care for many Nova Scotians across the province."
The federal government also made investments for infrastructure upgrades in partnership with Ontario and Alberta.
Through the Investing in Canada infrastructure plan, the federal government is investing more than $180 billion over 12 years in public transit projects, green infrastructure, social infrastructure, trade and transportation routes, and Canada's rural and northern communities.
The government added a COVID-19 Resilience Stream to the over $33-billion Investing in Canada Infrastructure Program to help fund pandemic-resilient infrastructure. Existing program streams have also been adapted to include more eligible project categories.
Under the COVID-19 Resilience Stream, the federal cost share for public infrastructure projects is 80 per cent in the provinces, and 100 per cent in the territories and for projects intended for Indigenous communities.