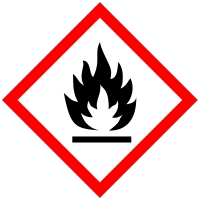 The United Nations Globally Harmonized System of Classification and Labeling of Chemicals (GHS) is coming to Canada. Of that, the health and safety community is certain. The big question in many people's mind is – when?

Even Health Canada — the federal agency tasked to develop the regulations that will facilitate the move to GHS — does not have a clear answer to this question. The agency's website outlines some of the work that's been done and being done around the GHS, including conducting technical consultations since 2004.

However, no definite implementation date has been set at this time, according to a statement on Health Canada's website. "Canada is a signatory to the World Summit on the Sustainable Development's Plan of Implementation and the Intergovernmental Forum for Chemical Safety (IFCS) Plan of Action. Both encourage all countries to implement the GHS as soon as possible with a view to having the system fully operational by 2008. However, as of February 2009, a final decision on an implementation date has not been made," the website said. Health Canada has not responded to this writer's request for an interview.

GHS aims to standardize and harmonize the classification and labeling of chemicals to achieve consistency of information across the globe, which ultimately increases the protection of those exposed to hazardous chemicals. Many countries have their own regulation and system in place for classifying and labeling chemicals. In Canada, the nationally established hazards communication standard is the Workplace Hazardous Materials Information System (WHMIS).

Because every country has its own regulations, the disharmony among countries' system of identifying chemicals has led to situations where the same chemical or product would require multiple classifications, labels and safety data sheets when shipped and marketed in different countries.

"Chemicals that would be considered toxic in one country, might be considered non-toxic in another," explains Lorraine Davison, manager for chemical services at the Canadian Centre for Occupational Health and Safety (CCOHS) in Hamilton, Ont. "So this made it very confusing, when products were shipped between countries, to know what the hazards really were."

According to data from the U.S. Occupational Safety and Health Administration (OSHA), the global chemical business is worth over US$1.7 trillion per year, and is a US$450 billion business in the U.S. alone.
In Canada, about 50 per cent of the products used are shipped from another country. "We have half the products that are made in Canada and half come from outside. So we wanted to join the GHS harmonization system so that we would have more consistent communication."

Work towards implementation of the GHS system in North America is underway. Both the U.S. and Canada — through OSHA and Health Canada, respectively — are in various stages of public consultations, as part of the initial steps to develop the proposed regulations for implementing the GHS.

Some parts of the world, however, are significantly ahead in their GHS implementation. New Zealand, Japan and the European Union, for instance, have either implemented or are set to publish their national standard for GHS implementation. Australia has implemented GHS in two of its chemical regulatory sectors — transport of dangerous goods and transport of explosives — while Korea has implemented the GHS and is in transitional period.


---
Then and now
The impetus for the GHS can be traced back to 1992, when the United Nations Conference on Environment and Development adopted an international mandate to harmonize the classification and labeling of chemicals, one of six program areas endorsed by the United Nations General Assembly to strengthen efforts toward environmentally sound management of chemicals.

Today, the GHS is embodied in a document called the Purple Book, establishing agreed hazard classification and communication provisions. It includes a comprehensive approach to: defining the physical, health and environmental hazards of chemicals; creating classification processes that use available data on chemicals for comparison with the defined hazard criteria; and communicating hazard information and protective measures through labels and safety data sheets.

The GHS is neither a standard nor a regulation, but rather it provides a mechanism for meeting the basic requirements of any hazard communication system, allowing organizations to determine the hazard level of a chemical product being produced or supplied, and prepare the appropriate label or safety data sheet (SDS). Countries adopting the GHS will be able to take the agreed criteria and implement them through regulatory procedures, and develop or modify existing national standards to conform to the GHS.

Chemical exposure happens everywhere and to everyone, including workers, consumers, emergency responders and the general public. Having global consistency in how chemical hazards are identified and communicated to all who come across, and are potentially exposed to, these chemicals is the goal of the GHS.

"It's going to end up impacting everybody," Davison says. "But specifically, once the rules for the new WHMIS are published — because they will still have WHMIS, it won't be just GHS — we will have chemical manufacturers and suppliers who will have to classify their products using those new rules, and they will have to produce the safety data sheets and labels to communicate the hazards in the new format."


---
WHMIS after GHS
A common misperception about the GHS is the notion that once implemented in Canada, GHS will replace WHMIS. This is not the case, says Jeff Power, vice-president of operations at Calgary-based Danatec, provider of WHMIS and other health and safety training materials.

"WHMIS will still be WHMIS but certain aspects of WHMIS will change, such as the classification of products, labeling and the materials safety data sheet or the safety data sheet," Power says.

Suppliers, manufacturers and employers, however, will have to get acquainted with the changes in the classification of chemical hazards under the GHS, Power points out. They will also have to understand the new format for communication of these hazards through the safety data sheets, labels and hazard symbols.

For employers, this means retraining workers on the new WHMIS. Despite the seemingly arduous task of retraining, Power says it's really not a big change from what employers are already doing.

"Employers are still going to have to train and educate their workers on the hazards and safe use of products. They're still going to have to provide workers with up to date materials safety data sheets or safety data sheets. And they're still going to have to ensure appropriate control measures are in place to protect the health and safety of their workers," he points out.

So, what are some of the changes that might occur on WHMIS after GHS? CCOHS's Davison outlines some of them in a July 2010 presentation.

There are three hazard groups under GHS — physical, health and environmental — and each hazard group has corresponding hazard classes. Some of the WHMIS hazard classes may change with GHS. For example, corrosive hazard class under WHMIS may be classed as either corrosive to metals or skin corrosion/irritation, depending on the hazard group.

Five new hazard classes are contained in GHS that are currently not in WHMIS: explosive, aspiration hazard, specific target organ toxicity – single exposure, hazardous to the aquatic environment, and hazardous to the ozone layer. It's not currently clear whether Canada will adopt all or some of the five new hazard classes into WHMIS.

Certain WHMIS classes are not on GHS, including substances and mixtures which, in contact with water, release toxic gases or vapours, and biohazardous materials. Again, it's unknown whether Canada will keep them in WHMIS.

GHS implementation will also change the safety data sheet, from the 9-section MSDS to GHS's 16-section SDS format. Nine pictograms will embody the revised hazard classes, and label elements will include a pictogram, signal word and hazard statement.

The CCOHS has produced several free materials to ?help employers, suppliers and manufacturers understand the GHS a little better. These resources can be found on its website, www.ccohs.ca.


---
Are we there yet?
"It's a little foggy on what GHS in Canada will look like exactly. And a lot of people are under the impression that GHS, to some degree, is going to replace WHMIS when that's not the case," Power says.

He adds, however, that Canada has established an interim policy to permit the use of the GHS format in safety data sheets, and many suppliers have already been releasing the 16-part SDS format in recent years.

While suppliers have got a bit of a head start with the GHS preparation, there isn't a lot employers can do at this time, except start reading up on GHS, Davison says.

The Purple Book is a good place to start to familiarize themselves with the new classifications. "I wouldn't say they should do any classification work yet, but they could become more familiar with the rules. The rules are a little bit different, but many of the same chemicals will still be captured," Davison says.

Power, however, cautions employers against being "too proactive" about the GHS preparations. "Until we have a little more information from Health Canada on what their plan is, I would be a little hesitant on making too many changes to be progressive or try to preempt the implementation of this."

Once the new regulations for GHS are published and the necessary legislations are passed, then the real work begins. Suppliers will have to start producing the new labels and SDS and get them out to their clients, Davison says.

Much of the work for the employers will be in training their workers on the new WHMIS and getting their workplace on track to full GHS implementation. In fact, Davison says, employers will potentially end up incurring the biggest cost during the transition period.

"Employers will have to update their WHMIS training, and obviously, they will also be receiving new MSDS and getting those into the workplace," she says.

Workers will be expected to learn the new WHMIS, the new hazard classes and understand the symbols and the label formats in safety data sheets.

Davison adds, however, that there will likely be a transition period of up to two years following the release of the new regulation, to allow employers to get their workplace up-to-date with the new WHMIS.