Low-cost options exist for workers worried about their budgets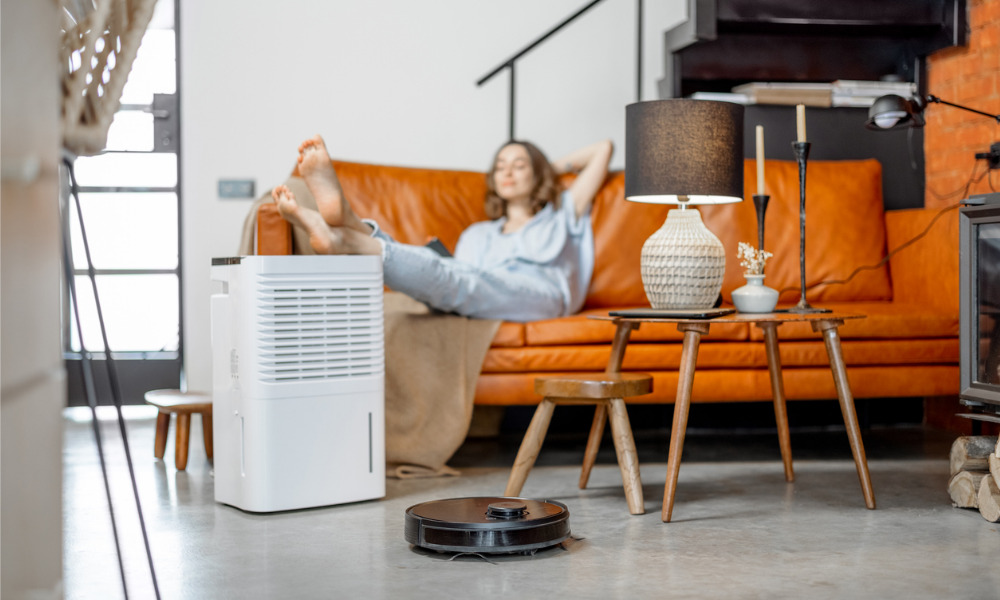 Bad or poor air quality can seriously impact worker health, whether they are at home or in the office – eyes, nose and throat irritations, asthma and other respiratory conditions and even things such as increase fatigue and a weakened immune system. In addition, within the context of a pandemic such as that of COVID, poor air quality may help propagate the virus.
COS previously covered how air quality is a huge concern for office workers and employers, but with so many Canadians temporarily or permanently working from home, air quality at home is also a huge concern – or at least should be for employers and safety practitioners.
Teleworkers may not have the budget or the knowledge to be able to drastically improve the air quality in their homes, though there are some basic things that they can do to help.
"It all boils down to your filter," says Kevin Lisso, CEO of HVAC systems company EnerSavings. While many homes in Canada come with some sort of HVAC system, all workers would need to do is change out the filters – and Lisso says that inexpensive options exist everywhere, such as at Home Depot. Workers with a bigger budget may want to invest in ionization as a method to improve air quality (ionization is a technique which generates large quantities of negative ions, which neutralize dust or pollutants they come into contact with).
For those workers who may not have a HVAC system already installed, Lisso says that there are some great portable units on the market (he notably mentions a portable ionization unit from Dyson). Portable units can be an expensive investment, but he says that you can find some portable units for less than $1,000.
"There are a lot of products out there, just make sure that they are DLC or CSA-approved products," says Lisso. "There's a lot of scammers out there, but if you do your homework and make sure that the credentials match up, there are a lot of low-cost ways of clearing your air at home."
Though low-cost options exist, it is still a financial cost for those working at home, which some employees may not be able to shoulder. This is something that employers should keep in mind.
In the same way certain companies provide a budget to teleworkers for ergonomic equipment for the home office, employers may want to set up a similar system for workers to help improve at-home air quality – especially in a world where pandemics and climate change exist and can have a serious impact on air quality.