Several workers have been injured at Vitacore Industries facility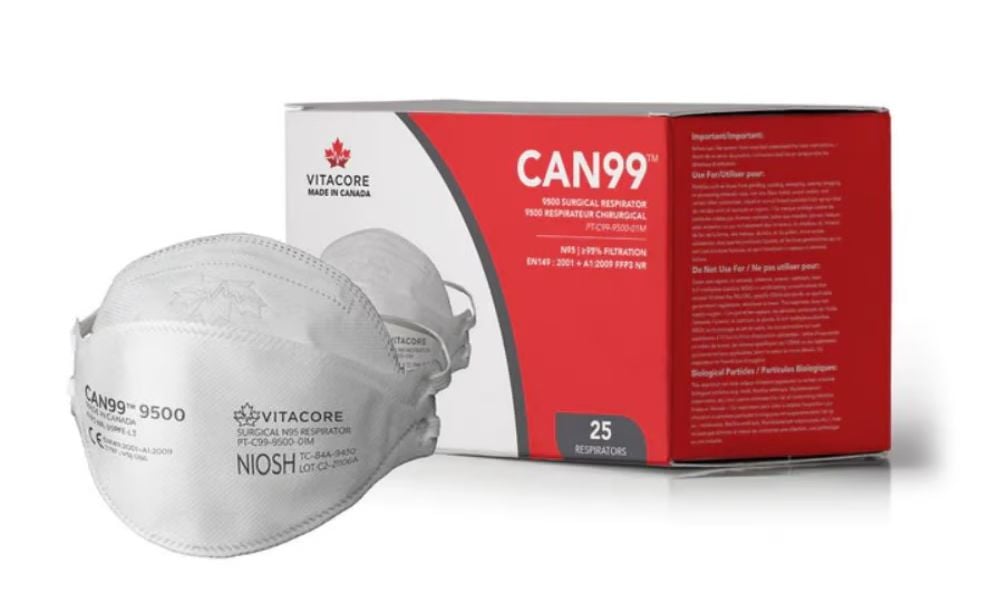 Vitacore Industries, a medical mask company in British Columbia has been fined more than $13,000 for repeated safety violations.
WorkSafeBC discovered the violations in September after several workers were hurt on the job by manufacturing machines.
WorkSafeBC posted a notice saying it launched an investigation after a worker was injured in June, "while adjusting material between two unguarded rollers of a mask manufacturing machine."
The notice states two machines did not have safeguards, and both had several unguarded points of operation, "including rotating feed rollers, accessible gears and sprockets, and exposed running belts."
WorkSafeBC says the company failed to ensure every gear and chain sprocket was completely enclosed and ensure rotating parts exposed to contact by workers were guarded. "These were both repeated violations."
CBC News obtained documents showing workers had previously been hurt at one of Vitacore's facilities in Burnaby. One report in September 2021 revealed six workers were injured by machines without proper safeguards over a six-month period that year.
According to the documents, an inspector found several safety violations at the plant, including a lack of proper safeguards. It also shows the inspector discovered there was no training for younger and newer workers on to free up stuck machines.