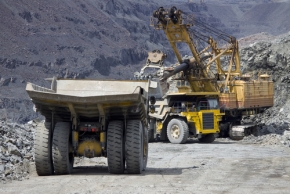 Ontario will perform safety blitzes of construction sites and surface mines across Ontario this summer.

In July and August, inspectors from the Ministry of Labour will visit construction sites and check for hazards involving tower and mobile cranes that could result in injury or death to workers as well as the public.
Inspectors will also target activities involving the transportation of stone, sand, gravel and other raw materials at mining pits and quarries, the MOL said.

During the blitzes, inspectors will check on maintenance of equipment, worker training, the use of safety equipment and other potential health and safety hazards to help prevent workplace injuries.

Protecting workers on the job is part of the Ontario government's continued commitment to preventing workplace injuries through its Safe at Work Ontario strategy, while creating jobs, the ministry said.

Between 2007 and 2011, one worker has died and seven workers have been seriously injured in tower and mobile crane incidents at construction sites across Ontario.

Since 2000, 10 workers have died in pits and quarries in Ontario. During the same period, 61 workers were seriously injured in pits and quarries.

The labour ministry's series of safety blitzes is part of the province's enforcement strategy to increase compliance with the Occupational Health and Safety Act and its regulations.

This summer, health and safety blitzes are also targeting new and young workers, temporary help agencies and construction traffic.

Since 2008, ministry inspectors have conducted more than 266,000 field visits and 36 inspection blitzes. As a result, it has issued more than 426,000 compliance orders in Ontario workplaces.