Around 7,000 skin cancers attributed to occupational exposure in 2014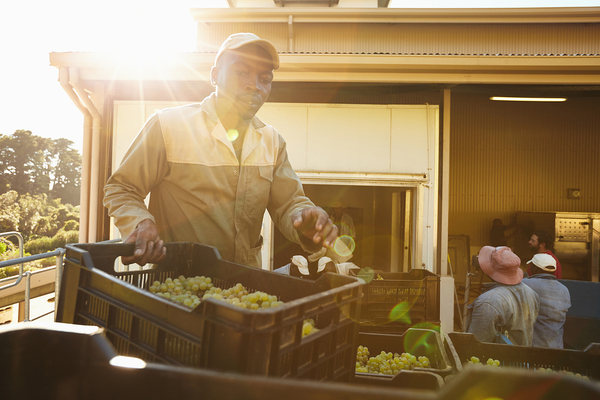 With the temperatures rising and outdoor work ramping up, employers need to think about the risks the sun poses to their workers. Exposure to heat and solar UV radiation puts outdoor workers at risk daily for heat stress, skin cancer, sunburn, skin damage, cataracts and other eye conditions.
According to the Occupational Cancer Research Centre (OCRC), approximately 1.5 million Canadians are exposed to sun at work. The largest industrial groups exposed to sun in Canada are construction, farming, building care and maintenance. Outdoor workers have a 2.5 to 3.5 times greater risk of skin cancer than indoor workers — and as many as 7,000 skin cancers were attributed to occupational exposure to the sun in 2014, according to the Canadian Dermatology Association (CDA).
The CDA is working with the OCRC to make more people aware that skin cancer is a real concern for Canadians on the job.
According to a study in the CDA's Journal of Cutaneous Medicine and Surgery, outdoor workers engage in less sun protection than the general population, despite the fact that 40 per cent of outdoor workers spend at least four hours outdoors each day.
"Working outdoors puts many at high risk for skin cancer because they are regularly exposed to the sun for long periods of time, and often during peak hours when the sun is strongest, between 11 am and 3 pm," said Jennifer Beecker, national chair of the CDA's Sun Awareness Working Group. "Sun safety on the job is imperative for these workers."
According to the CDA, there are simple precautions workers can take to prevent skin cancer:
•Cover up. Wear loose clothing, long sleeves and pants.
•Protect your eyes. Use protective eyewear.
•Cover your head, neck and ears. Wear a wide brimmed hat or hard hat with a brim and use a neck flap.
•Take your break in the shade. Get out of the sun when you can, especially between 11 am and 3 pm, when ultraviolet radiation is strongest.
•Use sunscreen and lip balm. Use at least an SPF30, broad-spectrum, water-resistant sunscreen.
•Be skin safe. Report changes in skin spots or moles to your doctor as soon as possible.
And sun safety is not just an issue in the summer. With the incidence of both melanoma and non-melanoma skin cancers on the rise, those who work outdoors any time of year may be at risk, said the CDA. It's also important to keep in mind that sunlight doesn't have to be direct to do damage. Light reflected off surfaces such as sand, water, concrete and snow can also cause damage. Reflected UV light is particularly hazardous for the eyes. Even cloudy days can cause sun damage — up to 80 per cent of UV radiation can pass through the clouds.
In 2016, the CDA joined the OCRC on the Canadian Partnership Against Cancer as a Coalition Linking Action and Science for Prevention (CLASP) with the joint goal of developing an effective and sustainable national sun safety program for workers in Canada. The Sun Safety at Work Canada website (www.sunsafetyatwork.ca) was launched to support workplaces in helping protect their employees from the dangers of exposure to sunlight.
The website supports the development of a sun safety program as part of an occupational health and safety management system. More than 70 free resources on sun safety are available to download from the website. A range of resources are also available in French, with Spanish and Punjabi resources to come.