The way growers use the clothing is not necessarily consistent with what is recommended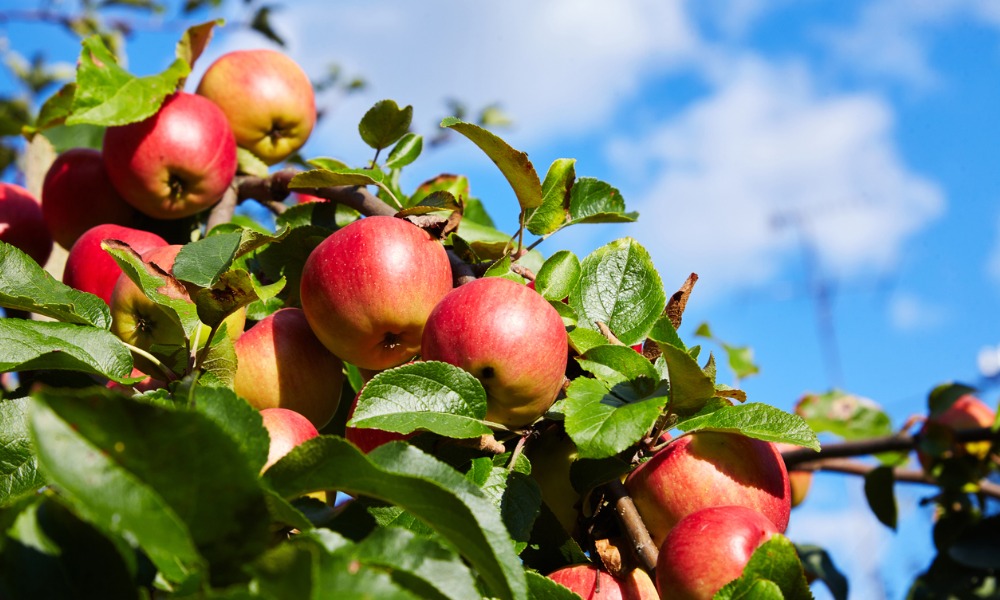 Farmers are exposed to pesticides in the conduct of their work, yet apple growers in Quebec are doubtful that the protective clothing they use completely protects them from any harm that they may face while doing their job, according to a new report.
When selecting protective clothing, growers put the most importance on protection effectiveness while also considering comfort, suitability for work and cost. Apple growers use a wide variety of clothing but it cannot be established that what is used is effective enough to protect growers while they are exposed to pesticides, according to the report from the IRSST in Montreal.
However, the way growers use the clothing is not necessarily consistent with what is recommended, according to the Preventing Skin Exposure to Pesticides Among Apple Growers and Factors Influencing Use of Protective Clothing report.
"In some cases, protective clothing is worn although it is not recommended on the product label; in other cases, the protective clothing does not provide the recommended level of protection," the researchers said.
The lack of information about the required personal protective equipment (PPE) seems to be a major obstacle to the appropriate use of protective clothing, while clothing use also reflects the reduced perception of the significance of exposure to pesticides through the skin, the researchers found.
Recommendations
The research recommends that stakeholders provide clear and comprehensive information on the risks associated with pesticide use to raise growers' awareness of "microexposures", skin exposure and the health hazards that come with fungicides and insecticides.
The report also recommends that stakeholders do the following:
instigate a discussion on the design of equipment, products, set-ups and work organization adapted to the work activity to minimize exposure
develop joint initiatives to review what protective clothing is available for farmers in Quebec, including design and effectivity tests adapted to real work conditions and the possibility of certification
develop clear, standardized information on choice of protective clothing depending on exposure situations and the proper use practices relating to putting the clothing on and off as well as maintenance, storage and replacement of protective clothing, and personal hygiene
ensure the distribution and sale of protective clothing by informed, accredited suppliers.
The researchers also recommend that stakeholders raise awareness of the importance of integrating prevention practices into work activities and ensuring they complement the use of PPE, and support the establishment and operation of work collectives and discussion forums focused on improving prevention.