What should you do if you still have WHMIS 1988 compliant products in the workplace?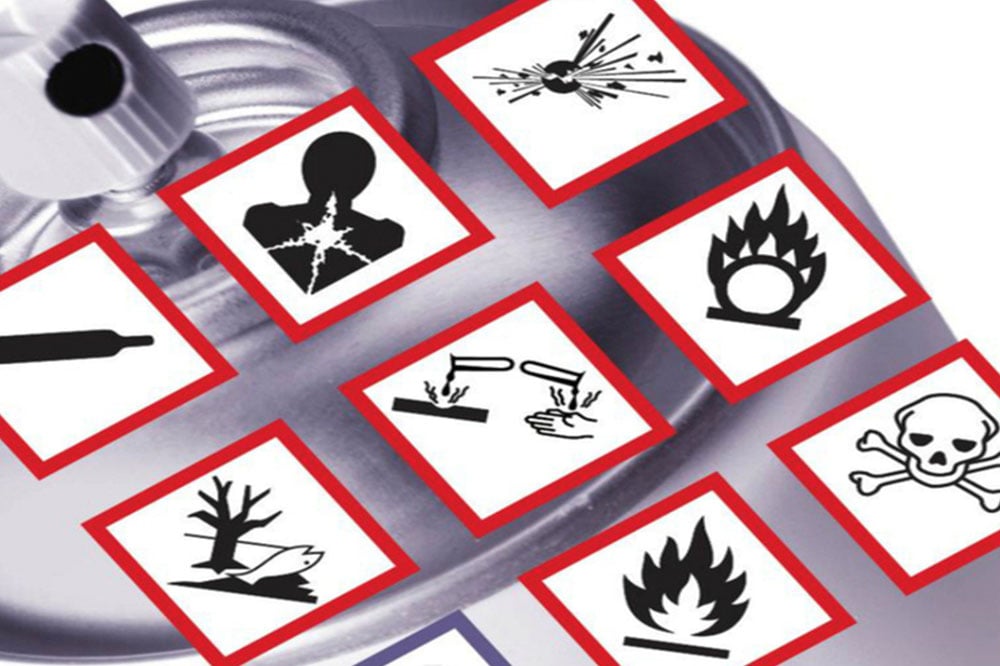 As of December 2018, major changes took effect to the Workplace Hazardous Materials Information System 2015 (WHMIS 2015). Just over one year later, employers across the country are still grappling with a few of the requirements.
I sat down with Anne-Marie Besliu, occupational health and safety specialist at the Canadian Centre for Occupational Health and Safety (CCOHS), to answer some lingering questions that employers have around WHMIS 2015.
Amanda Silliker: Can you clarify if the WHMIS training requirements have changed?
Anne-Marie Besliu: Training requirements haven't changed. WHMIS legislation across Canada still states that any employee who uses or may be exposed to hazardous products should receive information about the hazards of the products, health effects, safe use, storage, and disposal as well as what to do in an emergency. This information is usually found on the WHMIS supplier labels and data sheets.
To be able to understand the information, employees must receive general education about the workplace hazardous material information system (hazard classification of products, labels and safety data sheet content). This part of education can be provided in class or on-line.
Additionally, employees must receive training specific to their workplace. This training should be delivered by a competent person with knowledge about the workplace processes and products used. The training can include topics such as:
Location of the safety data sheet collection
Understanding a Safety Data Sheet (SDS) (going over some SDSs for products used in the workplace and identifying the hazards they pose and how to protect oneself);
safe work procedures developed by employer,
what to do in the event of an exposure (e.g. what first aid measures are in place, who is trained in first aid, where first aid kits are located, along with the location of eyewash bottles and fountains).
The provincial, territorial and federal WHMIS legislation does not specify how often workers should receive training. The legislation in most jurisdictions specify how often the training program must be reviewed (at least annually). Where the legislation is silent, there are guidelines that recommend annual revision of the program.
It is the responsibility of the employer to assess how often retraining should occur. The frequency of training will depend on the changes that take place in the workplace and the degree to which the employees remember what they learned. Even if there are no changes at the workplace, it is always a good practice for the employers to establish some timelines such as one year, as employees can forget what they have learnt.
AS: There are employers who still have WHMIS 1988 compliant products in the workplace. What should they do with them?
AMB: Employers who still have WHMIS 1988 compliant products must either bring them in compliance with WHMIS 2015 or discard them. To bring a product in compliance, employers should obtain or prepare a safety data sheet and affix a WHMIS supplier label or workplace label.
Employers who can obtain a safety data sheet (SDS) from the suppliers must confirm with them that the formulation of the product has not changed and that their new SDS applies to the old product. In this case, employers can prepare a WHMIS 2015 supplier label based on the information provided in section 2 of the SDS, or can prepare a workplace label.
It's also important to note that WHMIS legislation stipulates suppliers must provide WHMIS 2015 Safety Data Sheets and labels only at the time of sale. There are no requirements in regards for the provision of updated safety data sheets or labels to clients who have purchased WHMIS 1988 controlled products in the past. That being said, as a good business practice, many suppliers may provide SDSs when asked.
AS: If consumer chemical products are brought into the workplace, how should they be treated?
AMB: First, employers should avoid using consumer chemical products in the workplace. Consumer chemical products can be hazardous. They can be toxic, corrosive, flammable, can adhere to the skin or can be contained under pressure and explode. However, because they are intended for public consumption, and regulated by a different legislation (Canada Consumer Products Safety Act), they are excluded from the application of WHMIS legislation. In other words, suppliers of consumer products are not required to provide a SDS for the product.
The source of hazard information for such products is mainly the label. The information provided on the label is primarily related to acute effects due to short and infrequent exposure. In a workplace, workers will use the products more frequently and for longer periods of time. Information related to the health effects of long-term exposure such as skin and respiratory sensitization, reproductive issues, and cancer, which is captured on a product SDS may not be captured on the label of the consumer product. SDSs also provide information about recommended protective equipment, emergency spill response, first aid, and safe storage and handling.
Under WHMIS provincial legislation, employers are required to provide information about the hazards of all hazardous products in the workplace, including consumer products. The information provided on the consumer product label is insufficient to fulfill this requirement. This is why employers should avoid bringing consumer products in the workplace. Products intended for use in the workplace, purchased from industrial suppliers, must comply with WHMIS. So they must be accompanied by the SDS.
If the use of consumer products in the workplace cannot be avoided, then the employers should try to obtain the SDS for the product. Even though the consumer product suppliers are not required to provide one, many of them do so to help employers in training their employees.
AS: How does WHMIS work with TDG regulations?
AMB: WHMIS and TDG are two complementary systems that regulate the hazardous products. The transportation of dangerous goods legislation applies during the transportation of the products on public roads, in the air, by rail or on water. During transportation the hazardous products must comply with the classification and labelling criteria set out by the Transportation of Dangerous Goods Act (TDG) and Regulations (TDGR).
In the workplace, workers must receive information about the hazards of the product and the safe use, handling and storage as required by the WHMIS legislation: through WHMIS labels and SDSs.
WHMIS provides several exemptions from the labelling requirements when hazardous products are transported and must have a TDG label. For example, if a container with a hazardous product is shipped inside another box, the outside box is not required to have a WHMIS label if it has a TDG label. If a hazardous product is packaged and shipped in a single container, for example a drum of less than 450 l, this container must be labelled with both WHMIS and TDG labels. However, if the TDG label includes a hazard symbol that is required also on the WHMIS label, the hazard symbol does no longer need to appear on the WHMIS label.
Visit www.ccohs.ca for more information.