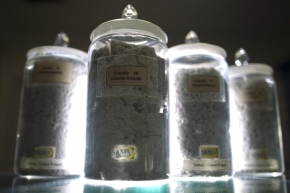 The government of Saskatchewan is launching a new user-friendly and searchable web-based asbestos registry as part of its ongoing work regarding asbestos safety.
Along with the new registry, the government has established an asbestos advisory committee to provide input to the Ministry of Labour Relations and Workplace Safety on asbestos-related health and safety issues.
"Our government recognizes the danger posed by asbestos and we want this registry to be used to minimize the risk of exposure," Labour Relations and Workplace Safety Minister Don Morgan said.
The updated registry will allow workers, employers and the general public to easily search and find asbestos in public buildings across Saskatchewan. It will also ensure clarity of information and ease of understanding by those who access the registry, said the provincial government.
In addition, the new registry will be mobile-friendly and includes map enabled searching with geo-locating capabilities. Owners of public buildings can log into the database and update information on any buildings where asbestos is present. Public users will be able to search the database to view where asbestos is present in Saskatchewan public buildings, including the location, a map view and details on the type of asbestos present.
The asbestos registry can be found at
www.saskatchewan.ca/asbestos.
Currently, Saskatchewan is the only province in Canada that has a web-based asbestos registry of public buildings. The new advisory committee is made up of representatives from different sectors including the Ministry of Health, the Saskatchewan Asbestos Disease Awareness Organization, the Saskatchewan Provincial Building and Construction Trades Council and the Canadian Cancer Society who bring expertise and experience on health and safety related to asbestos.
"This committee will provide a forum for ongoing discussion and collaboration on strategic direction regarding asbestos related health and safety issues," Morgan said.
Photo: Jars containing different mixes of chrysotile, or white asbestos (REUTERS/Ueslei Marcelino)