'Planning is well underway to return our students to school in the fall, knowing that schools will be following new guidelines to protect the health and safety of students, school staff and communities'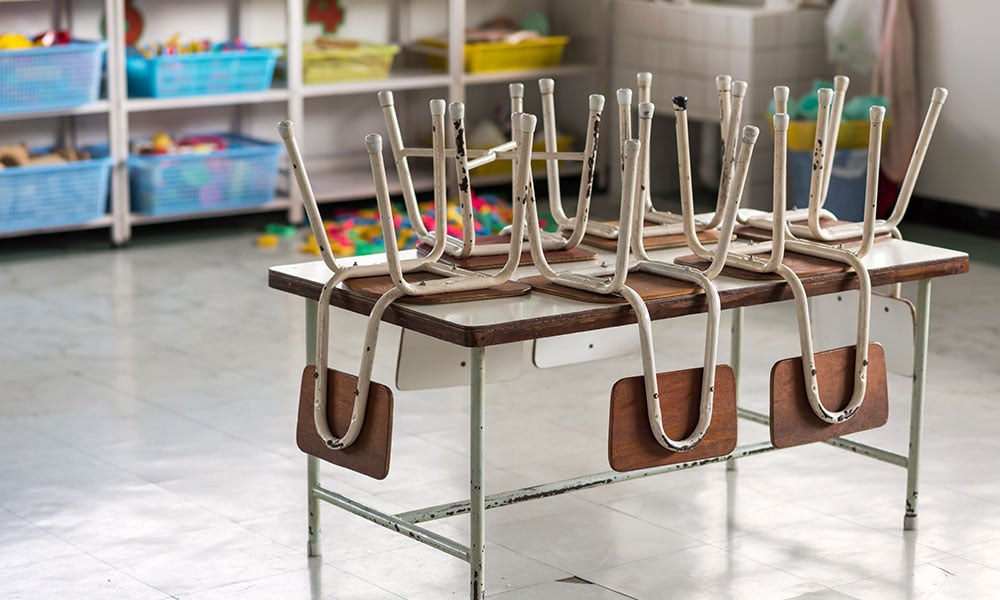 Classes in Saskatchewan pre-kindergarten to Grade 12 schools will resume in-classroom learning for the upcoming school year as early as September 1, 2020, according to the government.
This will mark the first time school staff and students will return to these facilities since classes were suspended indefinitely on March 20 because of the COVID-19 coronavirus pandemic.
"Re-opening schools is a significant milestone for our province, and an important step for families to get back to a new-normal," said Gordon Wyant, deputy premier and education minister. "Thank you to the teachers and staff for the tremendous job they have done connecting with their students while in-class learning has been suspended."
The government said that the Ministry of Education, with the input of the Education Response Planning Team, will distribute public health guidelines being developed in concert with the chief medical health officer, and these guidelines will be available to school divisions as early as next week to ensure schools are safe for students, staff and caregivers.
The chief medical health officer will also continue providing advice and recommendations as the planning and implementation process takes place.
To provide provincial level direction on these operational matters, the Education Response Planning Team, which includes representation from the Saskatchewan Teachers' Federation, and the Saskatchewan School Boards Association, the Saskatchewan Association of School Business Officials and the League of Educational Administrators, Directors and Superintendents, will work with school divisions to navigate through the logistics.
The Government of Yukon is also planning for Kindergarten to Grade 12 students to return to classes in school at the start of the 2020–21 school year.
As part of A Path Forward: Yukon's plan for lifting COVID-19 restrictions, initial health and safety guidance for Kindergarten to Grade 12 schools has been developed with Yukon's Chief Medical Officer of Health to start planning for changes to the operations of Yukon schools for the 2020–21 school year. Health and safety guidelines will be developed before the start of the 2020–21 school year.
Each school will determine how it will adjust its operations to meet Yukon's health and safety guidelines for Kindergarten to Grade 12 schools while meeting the unique needs and context of school communities. School principals and staff will share this information before the start of the 2020–21 school year, said the government.
"Returning students to classes in school is an important part of our return to Yukon's new normal," said Chief Medical Officer of Health Dr. Brendan Hanley. "Children need to see their teachers and to be with each other in a healthy learning environment. If carefully planned, schools can be safe places to learn even in the presence of COVID."
Planning for the 2020–21 school year includes flexibility to reduce the number of students in schools if there is an increased risk of transmission or a second wave of the COVID-19 virus; and to supplement in-person classes with other learning opportunities if needed, according to the Yukon government.
Detailed health and safety guidelines for schools will include requirements for hand washing and personal hygiene practices, cleaning and disinfecting, safe spacing through physical distancing and minimizing physical contact, riding the school bus, managing illness and absences and after school and community use. Other jurisdictions where students have returned to classes in their schools will also be monitored to learn from and adapt to best practices.
Yukon announced the suspension of face-to face classes on April 7, 2020 for the remainder of the 2019–20 school year.
Nova Scotia has allowed teachers to return to schools on June 1.
While a return to the classroom in the fall is the scenario being planned for, there will be contingency plans in place in the event that there becomes an elevated transmission risk, and in-class learning cannot resume as planned, either regionally or provincially, according to the Saskatchewan government.