Workers say they clocked in despite not feeling well because of pressure from employer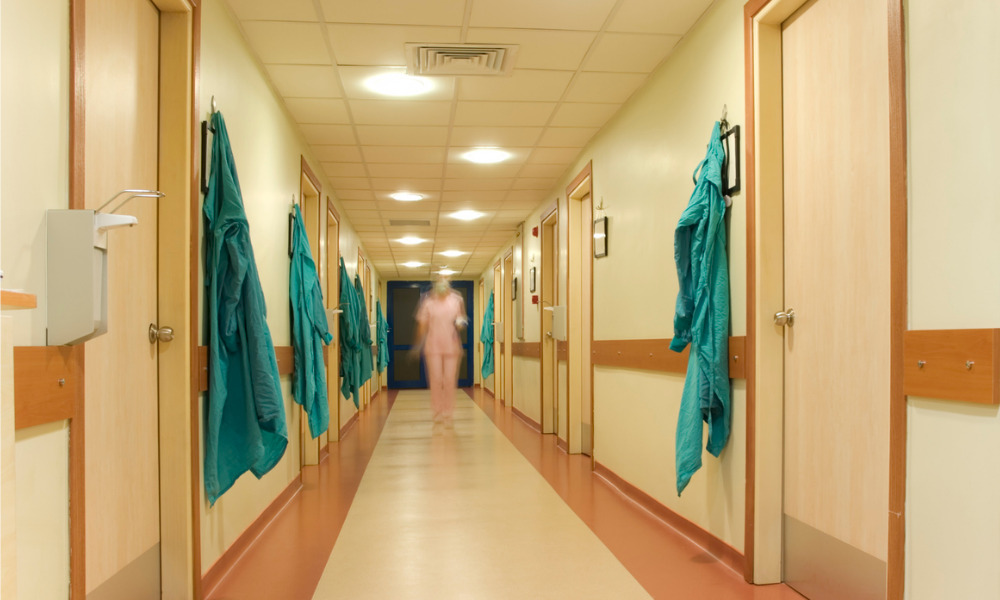 More needs to be done to protect care home workers in British Columbia, according to Seniors Advocate Isobel Mackenzie.
In a recent report, Mackenzie noted that 210 care home sites in the province experienced a total of 365 COVID-19 outbreaks between March 2020 and February 2021. And in 76 per cent of those outbreaks, the first case was among a staff member.
Forty per cent of care homes staff reported they came to work in the past year when not feeling well on one or more occasions, found the study that consulted over 6,500 workers, and most were seriously concerned they could possibly infect residents and their own family members with COVID-19.
Still, workers did this primarily because of their obligation to coworkers (55 per cent) and residents (38 per cent). However, many also felt pressured by their employer (29 per cent), while some cited the fact that they would not be paid if they did not attend work (20 per cent).
"Their main reason for coming was their concern of the burden their absence would have on their colleagues and residents, although the lack of being paid was also a concern for some, the necessary rigor for effective PPE practices was absolutely an underappreciated burden," said Mackenzie.
COVID-19 adjustments
Employers made a lot of adjustments to prepare care home workers against COVID-19, according to the report.
Three-quarters of staff reported learning about infection prevention and control (IPC) in their professional training and two-thirds report receiving site-specific IPC training at their site when hired. At least 75 per cent of staff rated the various aspects of the IPC training they received as very helpful, with the exception of how to care for COVID-19 positive residents.
Over seven in 10 (71 per cent) of staff reported receiving additional training on how to do their job safely during the pandemic. Among staff working in an outbreak setting, 80 per cent reported they received additional PPE training when the outbreak was declared.
Sixty-six per cent reported feeling safe to provide care to residents with COVID-19.
Struggles
However, while 98 per cent of staff reported putting on a fresh surgical mask when they arrived at work, only 64 per cent reported changing their mask after a meal break. Just 53 per cent reported taking an average of two or more breaks each shift, with 62 per cent of staff taking breaks in the common staff/break room.
A quarter of respondents (25 per cent) reported the number of people in the staff/break room always, usually or sometimes exceeded the posted occupancy limits.
Also, not all (87 per cent) staff reported that they always completed a health screening check upon arrival at work.
Overall, nine per cent reported that, on at least one occasion, they did not pass the daily health screening and were sent home. Over three-quarters (76 per cent) were tested for COVID-19 and 13 per cent of them tested positive.
"Twenty years ago, most government funded care homes – public, nonprofit and for-profit -- provided 18 paid sick days annually with no contracting out under a common labour agreement. But privatization and contracting out under the previous government left us a fragmented seniors' care system, with uneven standards, and that put care home residents and workers at even higher risk to this deadly virus," said Meena Brisard, Hospital Employees' Union (HEU) secretary-business manager.
She also recognized the "courageous and committed health care workers who have been on the front line of this pandemic".
"Let's help them stay safe by restoring a level-playing field for working and caring conditions across seniors' care including 18 paid sick days a year."