Incidence, mortality rates for acute myeloid leukemia in Sarnia 3 times national average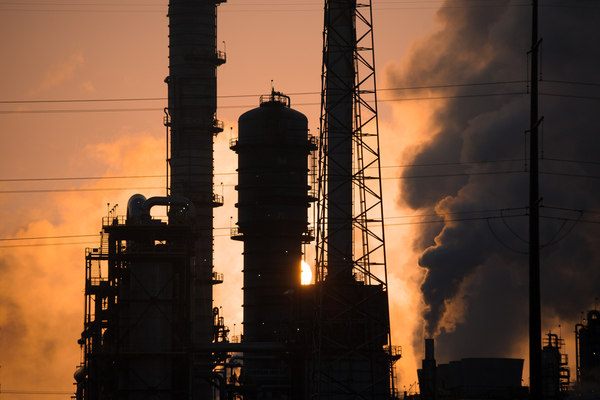 Five industrial cities in Ontario have been identified as having rates of acute myeloid leukemia (AML), a cancer of the blood and bone marrow, that are significantly higher than the national average, according to a recent study. The cities with "strikingly high" incidence rates are Sarnia, Sault Ste. Marie, Thunder Bay, St. Catharines and Hamilton, found the study published in June 1 edition of the journal Cancer.
"Studying exposures in detail in these cities may hold the key to understanding risk factors for AML overall," the researchers from McGill University and the University of Ottawa said in their report.
In particular, Sarnia had an incidence rate that was more than three times the national average.
"The pollution from local oil refineries and chemical plants in Sarnia may be implicated as a risk factor for AML in that city," the researchers said.
The study also analyzed mortality rates from AML and, again, rates in Sarnia were more than three times the national average.
Sarnia and its surrounding region is known as Chemical Valley due to its more than 60 refineries and chemical plants. In 2011, the World Health Organization named Sarnia as the worst city for air quality in Canada with the highest level of air pollution particulates. The researchers for the Cancer report said exposure to materials or pollution from these plants could potentially be an important risk factor for developing AML in Canada.
They also made the point to say that environmental activists in Sarnia "argued through popular media for years against the oil refinery/petrochemical plants and accused them of polluting their environment."
High mortality rates "approaching statistical significance" was also found in the following Ontario cities: St. Catharines, Kingston, Peterborough, Newmarket, Kitchener, Toronto, Windsor, Oshawa and London. These cities have a notable proximity to the high-incidence communities in southern Ontario.
The report issued a call to action to "limit exposure to certain chemicals through the ubiquitous installation of high-efficiency particulate air filters" in cities with a high incidence of AML.
Researchers analyzed data from 1992 to 2010 using three independent population-based cancer registries. A total of 18,085 patients were identified, and AML incidence was documented to be 30.61 cases per million individuals per year. Age, a known risk factor for developing AML, was taken into consideration and researchers conducted age distribution analyses for various provinces and territories.
Of note, Prince Edward Island was identified as also having significantly higher AML incidence rates than the national average, while Nova Scotia and Manitoba had higher mortality rates.