Troubling parallels show that women are still falling prey to occupational hazards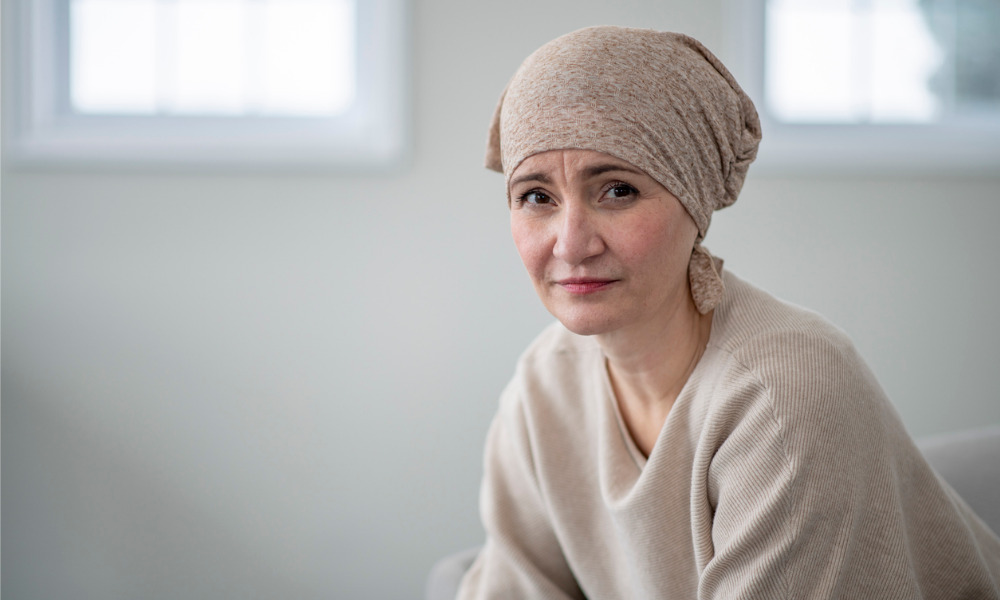 As we saw in the first part of this series, the story of the Radium Girls has reverberated throughout the last century as a cautionary tale about workplace hazards. Widely mentioned as a big part of labour history, we seem to think of these issues as in the past.
But they're not.
Occupational diseases remain a huge concern to this day, and are only exacerbated when they intersect with gender, race and class.
You don't have to look very far to find a contemporary example – the current pandemic is one. Over the last year, healthcare workers on the frontlines have been facing the risk of COVID-19. In Ontario and Quebec during the first wave, long-term care (LTC) homes were hugely affected – and most nurses who work in LTC are women (and often women from racialized or lower income backgrounds).
Professor Jim Brophy of the University of Windsor also highlights another modern example that has eerie parallels with our Radium Girls: the situation of female workers in the automotive plastics industry in Ontario.
Nosebleeds
In the late 1970s in Windsor, ON, Brophy explains that he was involved in a community organization called the Windsor Occupational Safety and Health Group.
"What brought this community coalition together was workers with health issues at the Bendix automotive plant," says Brophy.
During a public meeting, a female worker – Barbara W – raised the issue of health hazards among women at the plant.
Workers (for the most part women) who were working on the molding machines at the plant were working with a number of substances – such as polyvinyl chloride – which are known to be hazardous, "especially when they're heated because they decompose into a whole range of very toxic chemicals," says Brophy.
And these substances were heated up, shot out into molds and then the workers would open the mold and take out the plastic – this was on a loop, in an environment with little to no ventilation.
Barbara was concerned because she and her colleagues were starting to have nosebleeds which were seemingly uncontrolled. She was also concerned because her fingers were starting to go numb – a classic sign of exposure to polyvinyl chloride (a known human carcinogen).
Brophy says that with the help of a physician who was working with the Ontario Federation of Labour at the time – John Marshall – they did a symptom survey among the plastics workers.
They found high rates of all kinds of health problems such as respiratory problems and breathing problems, "and there was an indication that there might even be issues around miscarriages and possibly cancer among these workers," says Brophy.
Though the study gained some traction at the time, it quickly died down in the 1980s due to the recession: "There was a lot of fear of job loss, and so people started going quiet," says Brophy, "they were afraid."
Decades later
The issue picked up steam again in the early 1990s. Brophy was the director of the Occupational Health Clinic in Windsor, and he says that they started having women from the plastics plants in the area coming into the clinic because they were witnessing clusters of miscarriages among their co-workers.
As mentioned before, these industries were mostly composed of women – many were single parents, says Brophy.
Brophy and his team did another major survey involving hundreds of people and found a high rate of health problems in the automotive plastics workforce, including documented cancers in people under the age of 50.
They collected the occupational histories of cancer patients in Windsor – one of the first times, says Brophy, that a cancer treatment centre anywhere in Canada started asking their patients where they worked.
Breast cancer
Initially, says Brophy, they thought that they would find the most cancers among male industrial workers (cancers arising from metalworking or foundry work for example). What they actually found was that the largest group were women with breast cancers.
And these women were not just from the automotive plastics industry, in fact there was a very high rate of breast cancer among women under the age of 55 who had ever farmed.
Brophy says that they then did a second study in 2000 where they looked at the occupational histories of over 600 women with breast cancer over a two year period (this was, he says, almost all of the breast cancer cases in Windsor at the time) and compared them with 600 community controls (matching them by age, geography, but also occupation).
They found that not only was there a high rate of breast cancer among women who hard farmed, but that if these women went on to work in the auto industry, they had almost a fourfold excess breast cancer risk.
Brophy and his team then did a third study with over 1,000 cases and almost 1,200 controls: They found a 500 per cent increase risk for women in the automotive plastics industry, a fivefold excess breast cancer risk among pre-menopausal women.
And yet, though the studies gained a huge amount of traction when they were published (and were picked up by breast cancer activists), unlike for the Radium Girls, not much has been done for these women.
"We were really pressing hard for something to be done," says Brophy. "It didn't go very far, we couldn't get in. To be honest, we couldn't get the unions to go very far with this."
And not just the unions, but governments as well – who may have been afraid to make changes so as not to disrupt a profitable industry (while glow-in-the-dark watches may have fallen out of fashion, plastics have not).
Sadly, the road to getting breast cancer deemed an occupational disease is still incredibly complicated.
Precarious workers
As with the Radium Girls, these were women workers facing occupational hazards. Why is it that women are so vulnerable in these situations?
Aside from a culture which often shuts down female voices (and delegitimizes female pain), women may not feel empowered to complain about hazardous work situations.
Many of the women working in these conditions don't have a choice due to economic reasons:
"These jobs are important, but they're also precarious. We're in an economy where these plants open and close on a dime. And [women] feel that they can't do much without jeopardizing their incomes, their livelihoods. So the pressure is on, and they're taking their chances," says Brophy.
In fact, says Brophy, some organizations "pick and choose their workforce in such a way as to take advantage of the powerlessness that these workers – often women – have in trying to protect themselves, and it has real consequences for their health."
Says Brophy: "I believe there is a direct link between what happened a century ago to the women who worked with radium and the risks some women face at work today. The fact that work-related breast cancer risk continues to be ignored, as is the precautionary principle, exposes the failures of the regulatory system. And as for the women long ago, the consequences can be dire."
Ultimately, says Brophy, "occupational health laws should be there to ensure that [female workers] don't have to be caught in that situation – but they're not."