Company wins gold for Wellness Award, as part of Canada's Safest Employers awards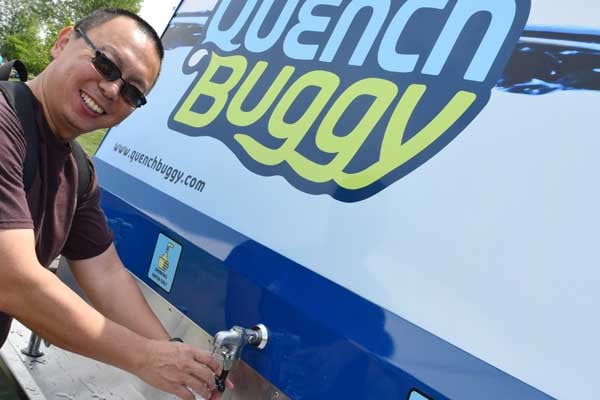 Niagara Casinos is committed to getting the word out about wellness. It hosts many different campaigns, such as a Know Your Lemons breast cancer awareness campaign, along with a men's health campaign with a car theme and an axe-throwing event.
Another wellness event was Diabetes Prevention Week, which stemmed from health screening clinics the casino did in the winter that found more than one-half of employees were at risk for metabolic syndrome, according to Adam Palmer, safety and prevention supervisor at the dual-property entertainment and gaming resort in Niagara Falls, Ont. The prevention week involved on-site blood glucose screening clinics, a surprise pop-up event with healthy snacks and an on-stage cooking class by one of the casino's executive chefs.
"Participants received recipe cards as well, so they could take those home and try some of the recipes they sampled," he says.
There was also a Rethink Your Drink campaign to encourage the 4,000 employees to choose a healthier drink option with less sugar. Cautionary signage was posted near the pop machines in the employee dining room, as well as a visual installation of a drinking glass filled with sugar packets with the messaging "You wouldn't eat 22 packs of sugar. Why are you drinking them?"
While Niagara Casinos has done biometric screening in the past, it really wanted have a better gauge of the population, so it offered a two-week clinic last year with a variety of dates and times for employees to attend.
"(Employees) could consult with the nurses there that were doing the testing, so if they were identified as high risk, then they were receiving additional resources in the community but also through our benefits provider on what they could access," says Rebecca Rooney, health promotion and wellness co-ordinator.
The clinic included full biometric screening and immediate feedback for employees. An aggregate report was provided to human resources at the end of the screenings so it could tailor the company's wellness program accordingly.
The screenings provided information on employees' risk areas, looking at things like waist circumference, blood glucose, total cholesterol, body mass index and body fat percentage.
"It gives us a really good snapshot of what our population's health is, how it's measuring up right now," says Rooney. "So maybe every other year we would like to do that and then we can continue to compare on prior years, see where we're trending — are we getting better, are our programs targeting the right things?"
Niagara Casinos has an on-site registered kinesiologist, as well as a safety and prevention supervisor specializing in ergonomics, who completes ergonomic assessments for employees. This is particularly important given that the average worker age at Niagara Casinos is around 50, says Palmer.
In November 2017, the company launched a targeted ergonomic program for its table games dealers due to this position being at higher risk for developing musculoskeletal disorders. This involved ergonomic training, train-the-train programs and individualized ergonomic coaching.
Niagara Casinos is also working with its food and beverage department to look at positions that have higher rates of musculoskeletal claims.
"We're looking at working with some of our second cooks, some of our servers and bus people, some of our kitchen workers... Looking at both behavioural activities, biomechanics for those people, but also workflow and design changes that we can do in the area to improve ergonomics," says Palmer.
Looking ahead, Niagara Casinos will also be introducing a 30-day fitness challenge, with a focus on hydration, nutrition, steps, exercise, active breathing and mindfulness.