National Institute of Disability Management and Research assists people with disabilities, injuries, and mental health challenges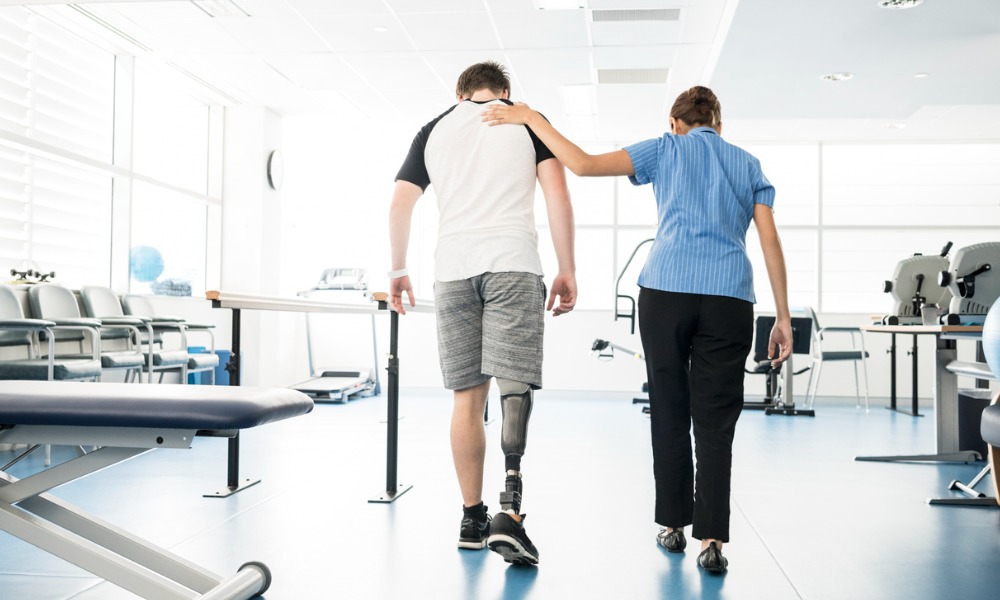 In honor of British Columbia's Disability Employment Month, the National Institute of Disability Management and Research (NIDMAR) has received a substantial financial boost of $4 million. This funding injection will help people with disabilities or those recovering from injuries or mental health challenges, work towards recovery and safe reintegration into the workforce.
September has been designated as Disability Employment Month in British Columbia to recognize the valuable contributions made by individuals with disabilities within the workforce while promoting resources and tools that assist employers in breaking down barriers to inclusion and creating more accessible workplaces.
NIDMAR will spearhead a project aimed at delivering early intervention through effective occupational rehabilitation for those who are temporarily unable to work due to injuries or disabilities. This intervention encompasses healthcare support, ergonomic assistance, job coaching, medical examinations, and other crucial services necessary for maintaining employment.
"An inclusive B.C. means all British Columbians receive employment support if needed to find meaningful work," says Susie Chant, Parliamentary Secretary for Accessibility. "This funding for NIDMAR supports employers in establishing and sustaining workplaces that are barrier-free, thus ensuring all British Columbians can be part of our workforce."
People facing unemployment due to injuries, illnesses, or disabilities require care and support on their path back to employment. Through early intervention and effective occupational rehabilitation, NIDMAR plans to assist approximately 500 individuals in returning to work during the three-year duration of this pilot project. The project's initial sites will help individuals in both urban and rural areas, including Nanaimo, Vancouver, Kelowna, and Prince George.
Wolfgang Zimmermann, executive director of NIDMAR, shared his personal experience. "After suffering a serious spinal cord injury in an industrial accident many decades ago, it was the commitment from the company and union which allowed me to return to work. We very much appreciate the support of the Province, enabling us to develop new and innovative approaches designed to support employers and disabled workers in maintaining/regaining the all-important employment link."
This $4 million provincial grant is sourced from the 2022-23 Canada-British Columbia Labour Market Development Agreement, which allocates over $300 million annually to fund employment services and supports, including those provided through the 102 WorkBC centers across the province.
Randy Boissonnault, Federal Minister of Employment, Workforce Development, and Official Languages, emphasized the significance of organizations like NIDMAR, saying, "Disability Employment Month reminds us of the importance of a barrier-free society, where everyone belongs. Organizations like NIDMAR empower persons with disabilities to succeed through their inclusive training programs. I look forward to seeing the benefits this project will bring to people across B.C."
Joan Phillip, MLA for Vancouver-Mountain Pleasant, expressed her support, saying, "This project benefits all British Columbians. With B.C. experiencing the effects of a nationwide labor-market shortage, we can't afford to lose the talents and skills of people who became out of work because of injuries, illness, or disabilities."
Kathy Hatchard, Adjunct Faculty at Pacific Coast University for Workplace Health Sciences and Occupational Therapist, shared her perspective, noting, "Having experienced acute mental illness and arduous recovery, my perspective is broad-based and evolving. The support I received made it possible to have a career. I am inspired by this project as it will focus on the individual's needs, early intervention, and guided recovery."
The $4 million in funding for NIDMAR represents a significant step towards a more inclusive and accessible workforce in British Columbia, reinforcing the province's commitment to supporting individuals with disabilities on their journey to meaningful employment.