UBC study finds link between non-users and higher rates of depression, suicidal thoughts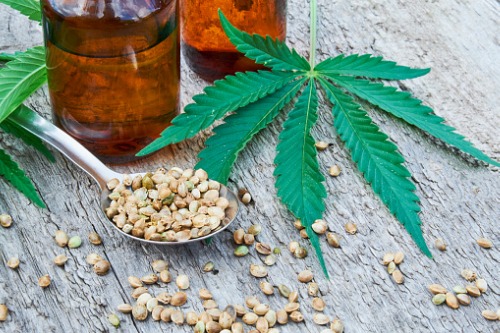 Researchers from the University of British Columbia's Faculty of Medicine in Vancouver say that cannabis use can help reduce incidents of depression and suicidal thoughts among people with post-traumatic stress disorder (PTSD).
Using data from Statistics Canada's 2012 Community Health Survey – Mental Health, the researchers found that cannabis non-users with PTSD were about seven times more likely to have experienced a major depressive episode compared to those who use the drug.
Non-users were also close to five times more likely to have thoughts of suicide compared to users.
"Post-traumatic stress disorder was not associated with either outcome among cannabis-using respondents," say the researchers.
"This study provides preliminary epidemiological evidence that cannabis use may contribute to reducing the association between post-traumatic stress disorder and severe depressive and suicidal states."
The researchers looked at responses from 24,089 eligible respondents from across Canada. Among the respondents, 420 (1.7 per cent) reported a current clinical diagnosis of PTSD, with 106 (28.2 per cent) of those claiming that they used cannabis within the previous year.
"There is an emerging need for high-quality experimental investigation of the efficacy of cannabis/cannabinoids for the treatment of post-traumatic stress disorder," say the researchers.
Canada is estimated to have one of the highest prevalence rates of PTSD worldwide, affecting an estimated 9.2 per cent of the population, says the school.
"We're only just beginning to understand what the therapeutic potential of cannabis may be for a variety of health conditions," says senior author M-J Milloy, canopy growth professor of cannabis science at UBC and a research scientist at the British Columbia Centre on Substance Abuse.
"These findings are promising, and merit further study in order to fully understand the benefits of cannabis for people living with PTSD."