Nearly one-half of first responders in Canada have symptoms consistent with at least one mental health disorder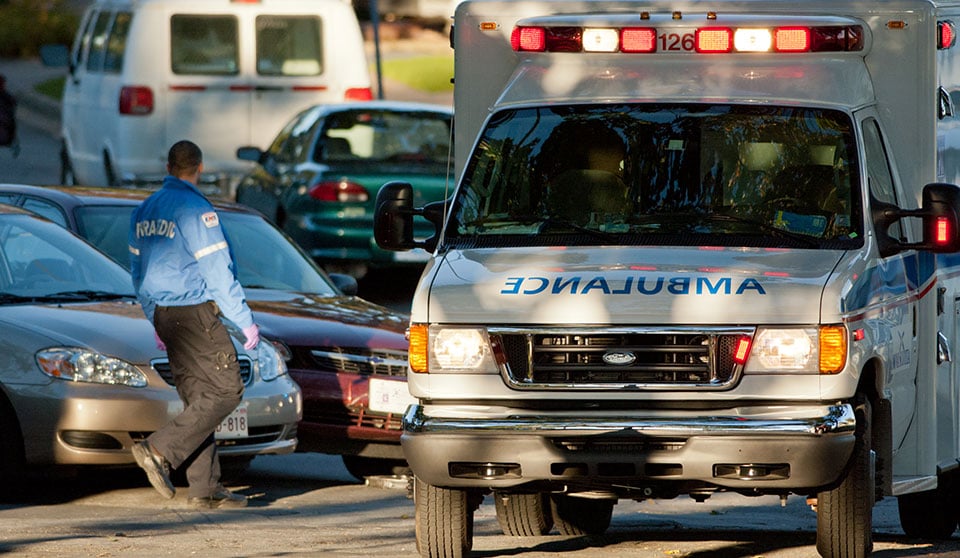 First responders will be getting free mental health and addiction care services worth more than $1 million per year from up to 50 residential concurrent disorder treatment spaces.
The Trafalgar Addiction Treatment Centres' Local Hero Support Program aims to raise awareness for the growing prevalence of concurrent addiction and mental health disorders within the first responder community, mostly stemming from a career of exposure to traumatic events that cause post-traumatic stress disorder (PTSD).
"First responders are there when we need them, facing situations that are unimaginable to most of us. These heroes put their lives and emotional well-being on the line for our collective benefit, and far too many are suffering without support," said Shane Saltzman, CEO of Trafalgar Addiction Treatment Centres.
Studies have shown that nearly one-half of first responders in Canada have symptoms consistent with at least one mental health disorder, Trafalgar said in a news release. But it noted that the true numbers may be higher "considering the stigma associated with mental health on the job."
"After years of cumulative exposures and stress, it is no surprise that some first responders can suffer from depression, anxiety, PTSD, suicidal ideation and substance abuse," said Staff Sergeant Wendy Sims of the Organizational Wellness Unit, Peel Regional Police, in the release. "First responders who suffer from these health conditions need intensive and extensive treatment to keep them mentally."
According to the Canadian Institute for Public Safety Research and Treatment (CIPSRT), public safety professionals — including police, paramedics, firefighters, communications personnel, correctional employees, border security agents and intelligence personnel — report mental health symptoms associated with depression, anxiety and post-traumatic stress at rates four times higher than the general population.
The CIPSRT is one institution that focuses on researching the mental health of public safety personnel and raising awareness of this issue.
Project Trauma Support is another program that provides assistance to military members and first responders who struggle with their mental health. Their personal stories are shared on the program's website in the hopes of helping others who may also be struggling.
With all the available resources, however, the professional field has yet to completely erase the stigma surrounding mental health, said Manuela Joannou, medical director of Project Trauma Support, in a CBC report.
"In a lot of places, coming forward and saying you need help is still going to be something that prevents you maybe from being promoted up the ranks," she said. "It's going to maybe make you identified as someone other people might not want to work with because you may look like a liability to them."