Majority of teachers report rate, severity of violence increasing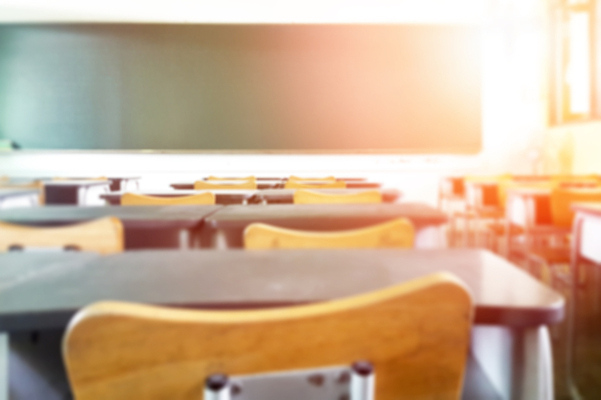 According to a national study conducted by the Canadian Teachers' Federation (CTF), the growing number of violent — and under-reported — incidents towards teachers is often linked to a lack of critical resources and supports for students in schools.
"A child's feelings of abandonment in which his/her educational, social and emotional needs are not being met may lead to violent outbursts… And that violence against teachers is taking a toll on educators' mental and physical well-being as well as their self-worth as professionals," said CTF president Mark Ramsankar.
The federation's first-ever Canada-wide research review on violence in schools points to some of the drivers behind the increased rates of violence: widespread underfunding for public education; lack of resources and support services for addressing violence against teachers (including in-service supports and training); and serious inadequacies in services and supports for student mental health, behavioural and special education needs.
Rates of violence experienced by teachers are very high, ranging from 41 per cent to 90 per cent of surveyed teachers in jurisdictions across Canada. More than 70 per cent of teachers also report that both the rate and severity of violence in schools are increasing. Teachers who are female, work in elementary schools, in lower socioeconomic areas or in large metropolitan locations are more likely to experience violence, as are special education teachers.
Verbal and emotional violence is the most frequently reported type of violence experienced by educators, followed by physical violence. Students are the perpetrators of this violence in a very large majority (typically over 90 per cent) of reported incidents, the research review found.
According to CTF, violence against teachers negatively affects their well-being, is associated with increased rates of depression, can lead to burnout and may result in teachers leaving the profession. Teachers may also experience physical health symptoms, including physical injury, headaches and fatigue.
While a large majority of teachers experience or witness some form of violence in their schools, research confirms that there is significant under-reporting of violence to school administrators or police.
"Teachers are caring professionals who are committed to their students," said Ramsankar. "In fact, the report discovered that teachers under-report violent incidents out of concern for their students and also because they fear it may reflect poorly on their worth as an educator. We, as a society, have a responsibility to ensure professional expertise, resources and support are in place in schools."