Across all age groups, more employed women than men suffered mental health-related disabilities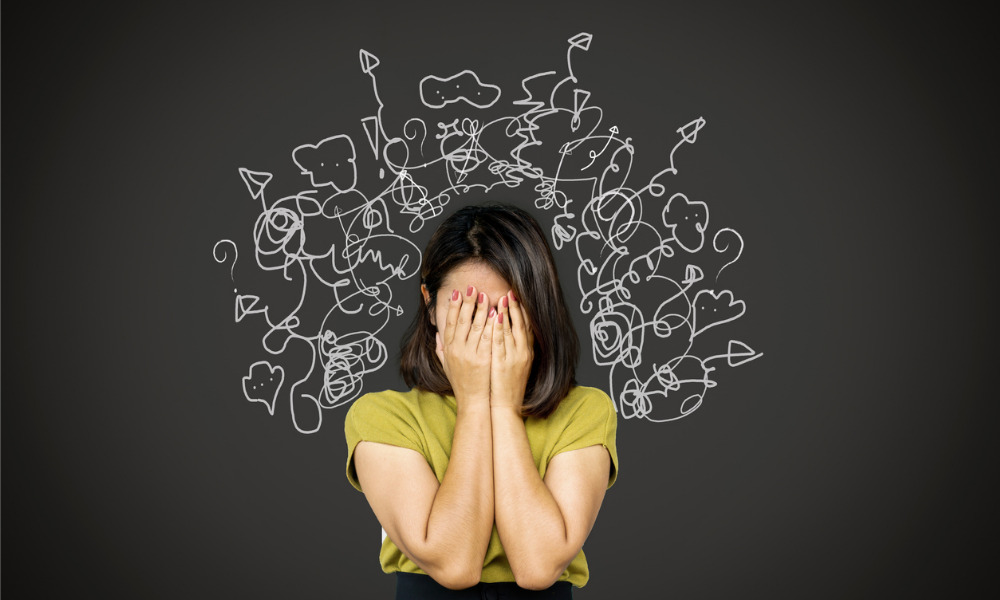 Among employed Canadians aged 16 or older, more than one in five (21.5 per cent) had a physical, mental health, cognitive or other disability during the first four months of 2021, according to Statistics Canada (StatCan).
This was an increase of 2.7 percentage points compared with 2019 (18.8 per cent), continuing a long-term upward trend associated with population aging and other factors.
Zeroing in on the proportion with a mental health-related disability, this increased 2.3 percentage points from 2019 (6.4 per cent) to 2021 (8.7 per cent).
"Given the change in labour market conditions from 2019 to 2021, particularly large scale employment losses related to the pandemic, this increase was likely due mostly to an increase in the prevalence of mental health-related disability among those who were already employed, rather than an increase in employment among those with a disability," said StatCan.
More than eight in 10 (84 per cent) Canadian workers felt burned out, according to a report released in November 2021.
Differences among women, men
While many employed Canadians suffered mental troubles early in 2021, this is far more common among women than among men, according to the agency. This is true across all age groups, based on new combined data from the Labour Force Survey (LFS) and the Canadian Income Survey.
Specifically, 12.8 per cent of 16- to 24-year-olds went through mental health struggles in 2021, up from 9.6 per cent in 2019. But while the proportion of women in this regard increased to 17.2 per cent from 9.6 per cent two years earlier, the proportion among men dropped to 8.9 per cent from 9.6 per cent.
Among 25- to 54-year-olds, 9.6 per cent had this same problem in 2021, up from just 6.5 per cent in 2019. And while the proportion of men suffering from mental health troubles increased to 6.5 per cent from 4.9 per cent during this period, the increase is far bigger among women, landing at 13.0 per cent from 8.3 per cent.
Statistically, the percentage of 55-year-olds or older who had this problem stayed at 3.9 per cent in the same period.
However, the percentage of women in this age group who had a mental health-related disability in 2021 jumped to 4.5 per cent in 2021 from just 3.7 per cent in 2019. Among men, the number dropped to 3.3 per cent from 4.1 per cent.
Here are five ways employers can support women's mental health, as shared by Liz Hilton Segel, managing partner for McKinsey in North America, and Kana Enomoto, co-lead of the Center for Societal Benefit through Healthcare, in the Harvard Business Review:
Make mental health a priority.
Reevaluate workplace norms.
Enhance mental health support.
Communicate what is available.
Measure progress and outcomes.
Previously, COS spoke with Steven Cardwell, general manager, Engineering Search Firm Inc. (a division of Steven Cardwell Recruitment), about the things that employers can do to ease the mental load for those struggling with working from home.