Nature of their work can lead to higher incidences of operational stress injuries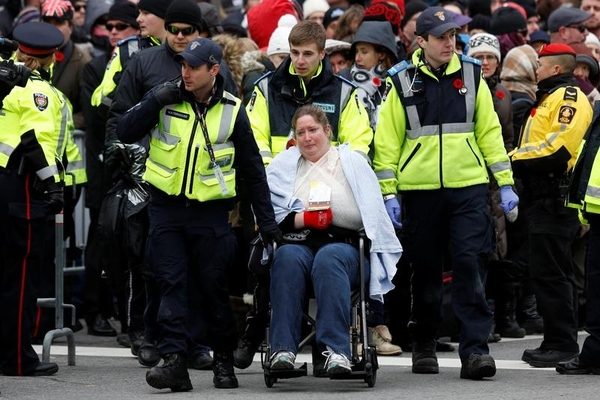 A new standard has been released to protect the psychological safety of Canada's 40,000 paramedics. The CSA standard will address the unique needs of people working in this profession as they experience some of the highest levels of mental illness in the country.
"Their job is to run toward danger when logic tells us to flee. They can be the difference between life and death and this can weigh heavily on their shoulders. The rewarding, yet demanding, nature of their work can lead to higher incidences of mental health problems and operational stress injuries like PTSD (post-traumatic stress disorder)," said Louise Bradley, president and CEO of the Mental Health Commission of Canada.
Paramedics face particular challenges and occupational health and safety issues every day, including: psychological trauma and stress; physical challenges like shift work and extended work periods; and exposure to harsh work environments, such as fires, explosions or violent scenarios.
The goal of the standard is to assist paramedic workers and their employers with the following: raising awareness of stigma and harassment; identifying sources of stress and psychological hazards associated with the job; and looking into changes and controls that could help address these hazards.
"Paramedics are a unique hybrid of first responder and health-care provider — two rigorous and demanding professions. Building their resiliency by implementing measures that direct special attention to their psychological health and safety at work should be a priority," said Bradley.
According to the Canadian Institute for Public Safety Research and Treatment, RCMP, correctional workers and paramedics are significantly more likely to experience all mental disorders, except alcohol use disorder, when compared with municipal/provincial police or firefighters.
The standard was formed based on best practices and research and aided by concepts from the 2013 National Standard of Canada for Psychological Health and Safety in the Workplace (developed by the CSA Group and the Bureau du normalisation du Québec).
"Since its launch five years ago, the (voluntary standard) has been implemented by hundreds of organizations nationally across various sectors and industries," said Bradley. "To see the paramedic community adapt the standard to their specific needs, and now champion this journey, has been an absolute pleasure."
Bradley said the paramedic standard is a blueprint to decrease stigma, identify mental health hazards and implement changes to address them.
"Ambulances and paramedic stations aren't just essential services — they are workplaces," she said. "We hope paramedic organizations across Canada will implement this new standard and help protect this special workforce."
This article originally appeared in the August/September 2018 issue of COS.