Company wins 2017 Psychological Safety Award as part of Canada's Safest Employers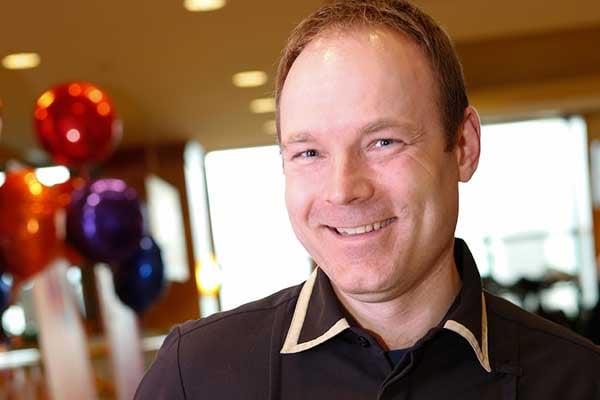 Working at a bustling, all-hours gambling establishment provides a unique set of psychological safety challenges, according to Lindsay Daw, disability services manager at Niagara Casinos.
"We are a complex organization being that we are 365 days a year, seven days a week, 24 hours," she says. "The challenges our associates face are different than a lot of industries, so mental health is extremely important here."
Niagara Casinos, which has more than 4,000 employees, operates two facilities — Fallsview Casino Resort and Casino Niagara in Niagara Falls, Ont.
The establishments, which include hotel, spa, theatre and restaurants alongside the entertainment and multi-wagering operation, require unique psychological safety programming in order to ensure employees function at their highest level, says Daw.
For instance, Niagara Casinos recently offered resiliency training workshops for its 1,000 table games dealers to aid in their interaction with clients — many unhappy at the prospect of losing money. Coping with everyday struggles and stresses was the focus, she says.
"We received an overwhelmingly positive response from that," says Daw, noting that feedback surveys indicate more than 80 per cent of participants continue to use their learned skills in their day-to-day work.
To determine the focus of its mental health initiatives, the company uses a "top-box" report that highlights the top reasons for the usage of its employee assistance program (EAP), disability claims and drug costs, says Colleen Falco, director of HR services.
"Whatever indicators are leading, that's where we target our resources," she says.
Three years ago, the company realized that EAP resources were not getting to staff early enough to curb potential mental health issues. Many workers did not know enough about the program, believing usage was reserved solely for counselling, she says.
As a result, Niagara Casinos designed programming for supervisors, educating them on what resources were available and how they could spot red flags with their employees, which led to greater awareness and openness to talk about mental health within the company.
A holistic health and wellness strategy, introduced five years ago, is the backbone of the company's mental health successes, says Falco.
"Our focus really is on prevention and health promotion," she says. "Mental health claims were always in our top three for short-term disability and long-term disability. It's fallen off completely and we're actually under the benchmark for similar industries now."
Niagara Casinos targets different demographics and their specific needs. This includes easing the mental stressors of older workers who are nearing retirement and require support or information on the subject of transitioning pensions. One psychological safety initiative tackled financial health and wellness in terms of options after retirement, says Falco.
Financial stresses also occur on the other end of the generational spectrum. Niagara Casinos offered seminars to millennials on how to budget and save for a house or car. The sessions were led by financial advisors and debt counsellors, says Falco.
Other mental health initiatives include anti-bullying and diversity/inclusion programming, as well as participation in community campaigns. For example, in conjunction with the annual Bell Let's Talk campaign, Niagara Casinos shone the spotlight on some of its workers who are affected by mental health issues. The internal campaign was called "Great People of Niagara Casinos" and stories were featured on signage throughout the company's facilities.
"It is a newer program that we're doing," says Daw. "We interviewed a few associates and had them tell a story about whatever it may be that mental health has impacted them in their lives. Our associates love it. It's peer-to-peer and it's relatable. And it gets you to know a little bit more about the associates."
This article originally appeared in the October/November 2017 issue of COS.