Projects aim to equip firefighters with physical and mental health skills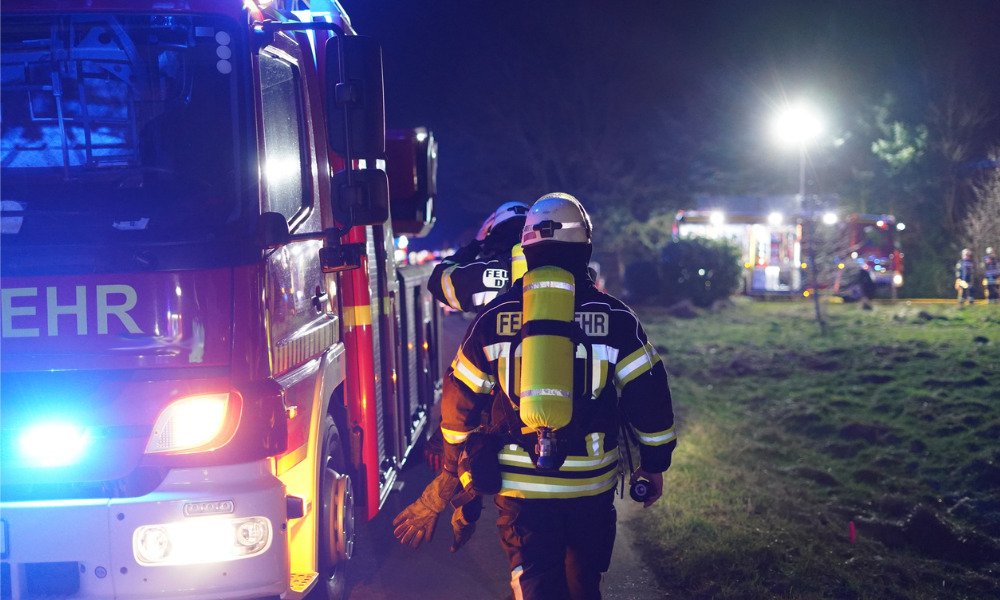 Ontario announced an investment of $700,000 to support four training projects aimed at providing essential skills and knowledge to 203 professional and volunteer firefighters across the province.
The projects will equip firefighters with the physical and mental health skills necessary to ensure their safety and the preservation of lives. The training will primarily focus on combating fires in hazardous situations, such as Mayday scenarios, and will specifically cater to small and rural services to prepare them for ground rescue and wildfire scenarios. Additionally, courses will be provided for automobile extraction, boating and water safety, and elevator rescue.
Premier Doug Ford expressed his admiration for the bravery and dedication of firefighters, stating, "Our firefighters are true heroes who face danger head-on and without hesitation to protect our communities and our people. These new investments will help to ensure they have the training and resources they need to do their jobs safely and effectively."
The investment will also contribute to peer support training for suicide awareness and crisis intervention. Two of the projects will be led by the Ontario Professional Fire Fighters Association, while the City of Mississauga and the Town of Georgina will also receive funding for their respective initiatives.
Minister of Labour, Immigration, Training and Skills Development, Monte McNaughton, emphasized the importance of supporting firefighters' well-being, stating, "Firefighters work tirelessly to protect others, and the physical and mental stresses they face take a toll. Our government is proud to invest in training programs that offer peer support and mental health services to ensure our firefighters have the training and experience they need to take care of their communities and themselves."
In March 2023, Ontario unveiled plans to expand cancer coverage for firefighters, enabling faster and easier access to compensation and supports for thyroid and pancreatic cancers through the Workplace Safety and Insurance Board (WSIB).
Greg Horton, President of the Ontario Professional Firefighters Association is "thrilled with the announcement." He says this type of training is desperately needed. "While there is ample training on how to put out a fire and save lives, there hasn't been adequate training on firefighter survival."