Suicide rates, burnout, anxiety and depression have all increased, leading to the launch of new forum where healthcare professionals can receive support in a safe environment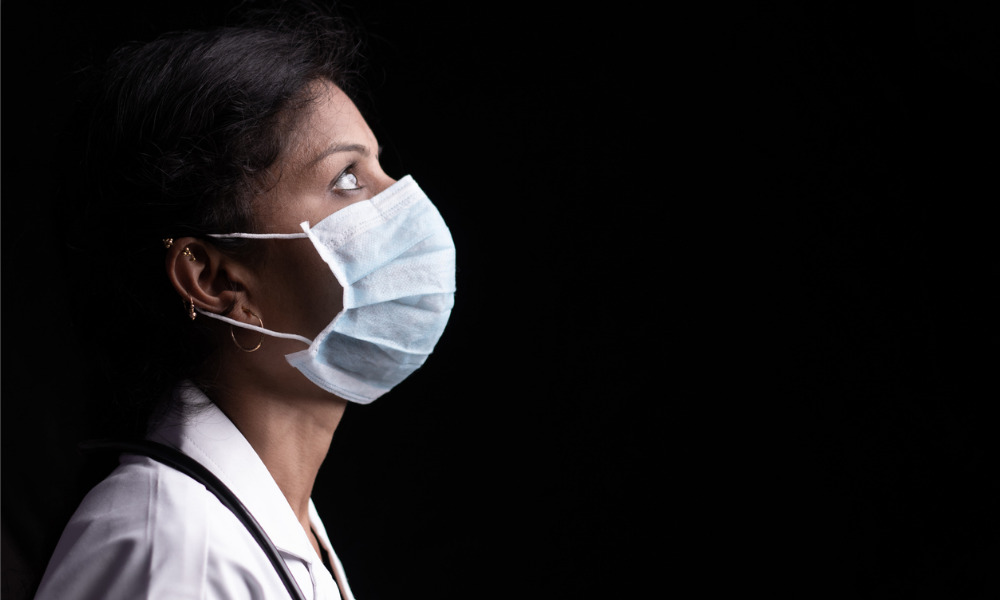 The pandemic has had a devastating toll on the mental health of those working in healthcare. Since the start of the pandemic last year, healthcare workers have faced issues such as high COVID-19 infection rates, lack of access to necessary PPE and even violence.
Working in healthcare right now can be incredibly isolating – not only are healthcare professionals working extremely long hours amid a deadly pandemic, they also can experience stress due to the fear of bringing the virus back into their home. And if they do end up contracting COVID-19, they would be forced to self-isolate away from their families, further driving isolation.
"There's a lot of isolation that occurs […] it's very difficult for a healthcare [professional] or a physician to broach the subject with a peer" says Tim Rice, CEO, The Rounds. "So I think physicians feel isolated when they experience any kind of mental health issue, depression or are approaching burnout."
He says that this may even impact the way physicians end up caring for their patients: "Physician burnout can often lead to disengagement with critical tasks at hand. And when you are disengaged, how can you perform at your best?"
And with Canada still in the midst of a third wave, things won't be easing up anytime soon.
In Ontario, high COVID-19 numbers have meant that public health units have been talking about potentially having to triage patients. For medical professions, making these difficult decisions may have serious impacts on their mental health.
Rice mentions the concept of moral injury. Even with the end of the pandemic in sight, many medical professional will likely experience long-term mental stress, such as PTSD.
ResilienceRx
The Rounds, a Canadian collaboration network for physicians, launched the ResilienceRx community in April this year. ResilienceRx is a new forum within The Rounds where physicians can share, discuss and receive support in a safe environment, away from the scrutiny of open social networks.
"We've always had a mission of ensuring that physicians have a safe place for them to go," says Rice. "When the pandemic hit, we could definitely see the impact that it was going to have on our membership […] who have to go to work, aren't sure about safety and are seeing increased demands."
He points out the increase in suicide rates in the field as well as other problems such as burnout, anxiety and depression.
"We knew that we were in a good position to support them during this time. And speaking to a lot of our members, they don't always have a safe place to go. There's a lot of stigma around physicians to talk about their own mental health.
Society tends to view physicians as being the strong ones that are there to take care of us; not enough attention is given to them when they also need that support," says Rice.
Rice says that, though the impetus of the project was the pandemic, this isn't a short-term project for them but rather an initiative which doesn't have an end date. The response has been extremely positive, he says:
"It's been our most active part of the network since the launch […] This one has brought people to the forefront where I think they feel comfortable in our space, because they know that it's only physicians in our platform where they can speak and support each other."
Nevertheless, mental health issues among physicians were also a problem before the pandemic. The Canadian Medical Association ran a report in 2019 saying that physician burnout was leading to a major impact within the healthcare system already. The big difference now is that the pandemic has shone a spotlight on the issue.