"We need to find a way to get people in touch"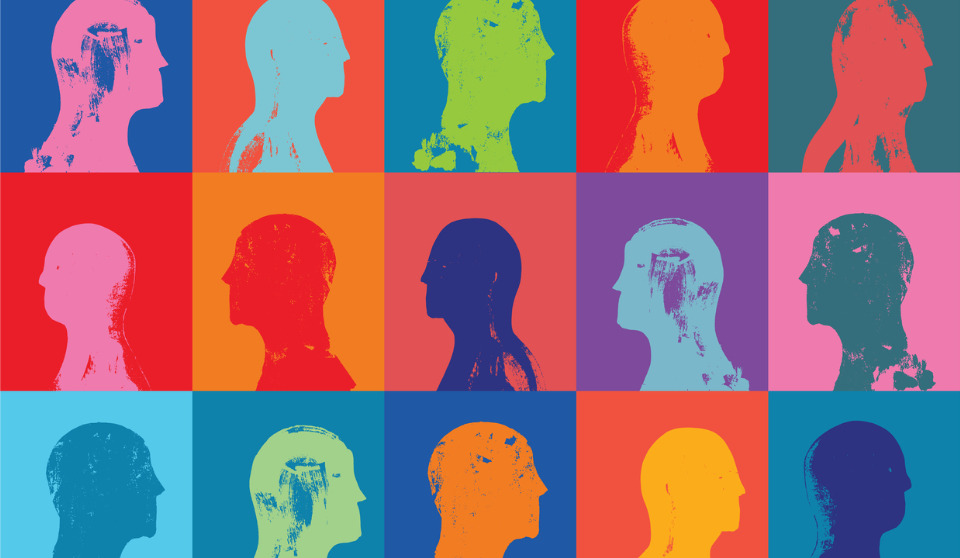 In North America, workplaces are generally becoming more and more conscious of mental health concerns among employees, especially amid the current pandemic. COS recently spoke with Richard Parke, senior vice-president of global supplier services at Avetta, on the importance of mental health awareness in the workplace.
Avetta has two whitepapers available on the topic: Social distancing, the importance of staying connected and Male mental health, why it matters in the workplace. The matter is also touched up in its new e-book COVID-19 & Supply Chains.
To start with, "we need to press the realisation that mental health issues are more and more important [in the workplace]" says Parke.
Broadening the definition
Parke says that we need to "continue to drive the narrative of mental health as part of occupational health and safety – it's important that we broaden our definitions."
So, what can employers to do help? "We need to raise awareness," he says. There have been a larger number of programmes over the last couple of decades to promote a safer workplace.
For example, in recent years, and accelerated by the pandemic, telemedicine has become more prevalent and more widely accessible, notably for workers. "These kinds of advances need to exist and be more highly adopted with it comes to mental health issues," says Parke, "we need to find a way to get people in touch."
Companies need to be more open and willing to take care of the wellbeing of their employees and create a positive workplace culture. This can be through creating programmes that can be leveraged when needed, or launching partnerships in the healthcare world.
That way, says Parke, employees can know what to look for and reach out of their own volition.
A cross-industry issue
"Companies are beginning to recognize the impact [of COVID-19] on the workforce," says Parke, be that the emotional toll or the economic toll of the pandemic.
And its not just the pandemic, "we're seeing more contentions in society" he says: worries about health and welfare, civil unrest, political transitions, etc. "The one consistent thing is that it creates stress and worry."
The issue of mental health crosses industries, though there are sectors which are certainly more vulnerable notes Parke. In these settings, mental health issues can go undetected and can be more of a taboo topic. This includes male-dominated industries and heavily industrial areas: worksites on which physical toll can induce stress and anxiety. In these workplaces, the lack of dialogue on the topic can actually exacerbate mental health issues.
These stressors can lead to tragedies such as suicide, but also incidences of drug and alcohol abuse.
With the pandemic, heavy industry is not the only sector leaving employees with mental health concerns. Office or 'white collar' workers are also being negatively impacted by the current environment. Social distancing measures and working from home may lead to feelings of isolation and loneliness, says Parke. Furthermore, mental health issues may be magnified by pandemic-induced stressors such as economic concerns or lack of personal space.
The financial incentive
Aside from ensuring the wellbeing of their employees, there are also economic advantages to raising awareness and providing better mental health care in the workplace, says Parke, "that's really a driving force for companies to change their views."
By being more open about these economic incentives, "it will behoove companies to invest [in mental health]" he says.
In addition, as younger generations enter the workforce, acceptance of mental health as an essential topic will be a differentiating factor for prospective employees.
The millennial generation values emotion much more than previous generations, says Parke, and as millennials continue to settle into their careers in the longer term there will be a real demand for better recognition of the importance of mental health among employers.
World Suicide Prevention Day
Observed annually, September 10 is World Suicide Prevention Day. The yearly event aims to raise awareness on suicide, and preventative actions that can be taken.
According to statistics provided by the Canadian government, every day an average of 10-11 Canadians die by suicide, which means around 4000 deaths per year. An even greater number of Canadians experience suicidal thoughts or attempt suicide. It is the ninth leading cause of death in Canada, and the second among teenagers and young adults (15 – 34).
The rate is higher among men and boys, though women are more likely to self-harm. Rates are higher among people serving federal sentences, as well as groups that are traditionally discriminated against and marginalized, including First Nation, Inuit and Métis communities and those in the LGBTQ+ community.
If you are in crisis, speak with someone you trust and let them know. You can also contact a crisis centre (find one through the Canadian Association for Suicide Prevention) or helpline:
Kids Help Phone: 1-800-668-6868 (text CONNECT to 686868, chat Services [6 pm–2 am EST]: www.kidshelpphone.ca)
Trans Lifeline: 1-877-330-6366
Hope for Wellness Help Line: 1-855-242-3310 (online chat: www.hopeforwellness.ca)
Indian Residential Schools Crisis Line: 1-866-925-4419
Canada Suicide Prevention Service: 1-833-456-4566 [24/7]
For Quebec residents: [24/7] 1-866-APPELLE