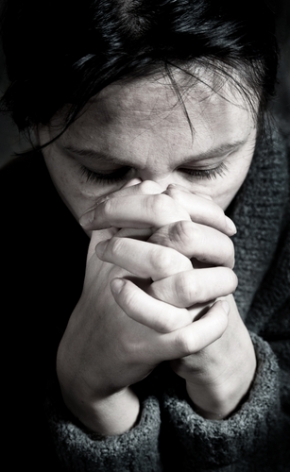 B.C. employers and workers have a new tool to help them reduce the risk of domestic violence in the workplace. WorkSafeBC, the province's workers' compensation board, today introduced an online kit that provides information on issues such as recognizing the signs of domestic violence, providing support to an abused worker and what to do to prevent such violence from affecting workers' safety.
The Domestic Violence in the Workplace Tool Kit contains fact sheets, posters and instructional videos. It also has a handbook for employers, which discusses B.C. regulations and how bosses can meet their legal obligations if they believe a worker is the subject of domestic abuse and fear that abuse could enter the workplace. It also provides information on how to develop a personal safety plan and how to talk to the worker who is being abused — or to the perpetrator.
The kit also includes workbooks that take employers through the tasks of conducting a risk assessment and creating a workplace policy on domestic violence.
Roberta Ellis, senior vice-president at WorkSafeBC, said the purpose of the tool kit was to raise awareness about domestic violence in the workplace and to provide information and resources for both bosses and workers. The board, which is charged with both making and enforcing safety regulations, did not believe more regulation was needed.
Under the Workers' Compensation Act, she added, British Columbia already has strong regulations covering violence in the workplace. These laws identify improper behaviour, such as a worker exercising, or threatening to exercise, physical force against another worker.
"We probably have among the strongest regulations in the country in regard to the issue of violence in the workplace. And our domestic violence in the workplace regulations encompass domestic violence if that violence comes into the workplace," she said.
"So we didn't think we needed more law. We thought we needed to help people understand their obligations under existing occupational health and safety regulation. We needed to raise awareness of the issue and really assist employers, workers, unions and joint health and safety committees to tackle the issue of domestic violence and what to do when it enters into a workplace."
The videos, which include workers discussing scenarios, include an interview with Allen Sawkins, whose partner, Tony McNaughton, was stabbed to death in January 2000 at a Starbucks shop, when he tried to protect a colleague from her estranged husband.
The kit also provides a list of organizations in B.C. that can help employers deal with domestic violence issues. Other resources for victims and perpetrators, and names of groups that can help with safety planning and risk assessments, are also included.
The resource kit was created after a May 2010 B.C. coroner's report recommended the Ministry of Labour and WorkSafeBC put together resources to help employers recognize the signs of domestic violence and address the risks it poses in the workplace.
Definite statistics on domestic abuse in the workplace are difficult to get, Ellis said. However, the B.C. government estimates that between 1999 and 2004 some 183,000 British Columbians were victims of spousal violence.
With such a high number, she added, it stands to reason that domestic abuse often comes into the workplace. But the topic remains very difficult and sensitive, and many people are reluctant to talk about it.
"Those who are the victims or survivors of domestic abuse don't want to talk about it because it's very shameful and embarrassing. There's a lot of stigma associated with domestic violence. Not everybody finds it easy to start that conversation," she said.
"But that's part of what we want to speak to — it happens more often than we think. Individuals are suffering from it, and what's needed is a supportive, nonjudgmental way of raising the issues, getting it out into the open, so you can help and prevent that awful tragedy from happening."
The tool kit was developed in consultation with employers, academics, police, workers and women's groups, Ellis said. "We wanted to make sure that, as we were developing the kit, all those partners thought it was useful material."
The kit is available free online at
WorkSafeBC
. Print copies of all materials can be ordered by contacting
[email protected]

.