Province completes distribution of 40 million masks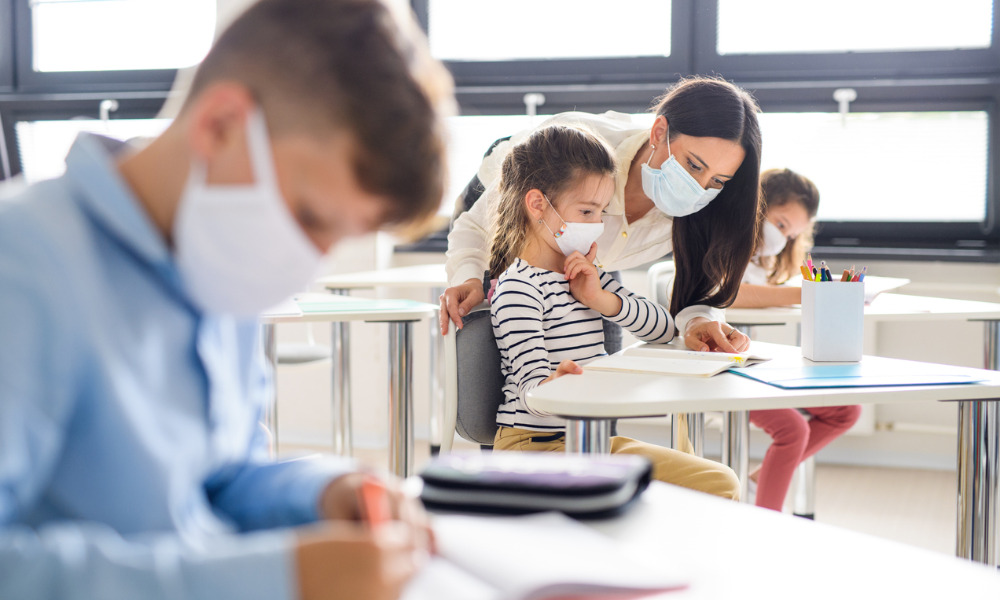 Mask use for Grade 4 to 12 students, and all school staff, will be mandatory when school returns for the 2020-21 year as the province continues to combat COVID-19.
Students and staff in public, separate, Francophone, charter and independent schools will also receive two reusable masks from Alberta's government. More than 1.6 million masks will be distributed to 740,000 students and 90,000 staff, and additional single-use masks will be available at schools, if required.
"The safety of our staff and students continues to be my number 1 priority. Since cancelling in-person classes in March and developing our school re-entry plan, we have been clear that we would continue to adapt our guidelines as necessary based on current medical advice," said Adriana LaGrange, minister of education. "These new safety measures will help prevent the spread of COVID-19 in our schools, and we will continue to work with our school authorities to ensure they are equipped for a successful start to the school year."
Mask use will be mandatory for staff and teachers in all settings where physical distancing cannot be maintained, and students will be required to wear them in all shared and common areas such as hallways and on buses. Exemptions will be made for students and staff who are unable to wear a mask due to medical or other needs.
Meanwhile, mask use for kindergarten to Grade 3 students will continue to be optional.
The College of Alberta School Superintendent (CASS) lauded the new policy.
"CASS' board of directors appreciates the government's commitment to adapting Alberta's health guidelines as new medical information becomes available and for ensuring school divisions are receiving the protective equipment they need for a successful transition back to school," said Bevan Daverne, president of CASS.
"This announcement clearly demonstrates Alberta Education's willingness to take the necessary steps to support the safety of staff and students. We appreciate their continued collaboration and support as we approach the beginning of a new school year."
40 million masks
Meanwhile, the province has concluded its Masks for Albertans program after distributing 40 million non-medical masks. Half of the masks were handed out at A&W, McDonald's Canada and Tim Hortons locations.
"I want to thank our corporate partners, A&W, McDonald's Canada and Tim Hortons, for their tremendous support and contribution in making this program a success," said Tyler Shandro, minister of health. "Through this program, we helped kick-start individuals' efforts to acquire masks as the supply chain caught up with demand. We want to thank all Albertans who took part in this program, and those who continue to do their civic duty by washing their hands, practising physical distancing, and wearing a mask when they can't physically distance."
Distribution of masks through restaurant partners and the 211 services concluded on Aug. 2. community partners like transit services, First Nations communities and Metis Settlements, places of worship and others who have developed their own distribution timelines may still have masks available for their own residents, clients and service users.
Reduce class size
Meanwhile, Alberta residents have started a Change.org campaign, calling for a reduction of the number of students in a class to keep schools and communities safe.
"Alberta government's "plan" for reopening schools essentially amounts, in most elementary and middle school grades, to sending 30 students and a teacher back into a room for 6 hours/day with poor to no ventilation and probably only enough space for 30 cm of distancing between desks," read the campaign description. "This is shameful and demonstrates a reckless and disturbing lack of care for the health and safety of our children, teachers, school staff, and communities."