New legislation aims to 'reduce regulatory burden on farmers,' but maintain 'basic safety standards'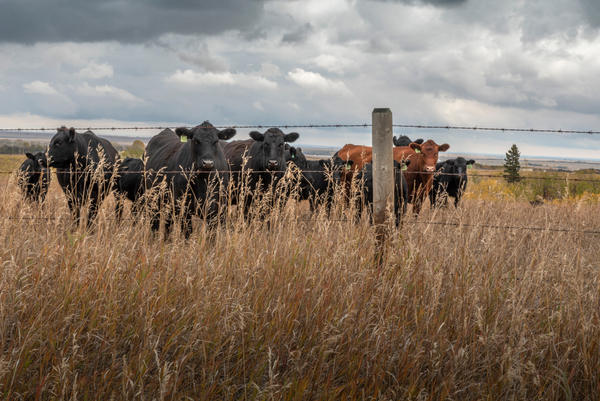 This fall, the UCP government in Alberta will be repealing the controversial Bill 6 put in place by the previous NDP government and introducing new legislation, the Farm Freedom and Safety Act.
The government has been seeking input from farmers and key industry leaders this summer. One suggestion brought forward by the UCP government is to require employers to have workplace insurance but allow a choice of market insurance or Workers' Compensation Board coverage. Humphrey Banack, board member at the Alberta Federation of Agriculture and a farmer, is not so sure this is a good move.
"With workers' compensation there is no liability on us as a business. They can't sue us because of that and I think that's an important part," he said. "I don't know whether private insurance will be able to provide that kind of liability protection for the employer."
As it stands right now, Banack says there is no insurance policy out there than can provide the same coverage as workers' compensation, noting its importance in protecting workers if they are injured on the job. If the government does decide to go down this private insurance route, it would have to meet the same criteria as workers comp, he said.
The government says the new legislation will reduce the regulatory burden on farmers and ranchers while still ensuring basic safety standards. It noted that a farm is unlike other businesses, and that farmers and ranchers require flexibility in meeting workplace standards.
"Alberta farmers need common-sense rules that promote farm safety – not process, not red tape," said Minister of Agriculture and Forestry Devin Dreeshen in a news release.
Banack agrees there are some areas that could make OHS easier for farmers, such as having a general training requirement rather than requiring training on each individual piece of equipment.
"Not have to have someone sign-off to run this skid steer and then the loader and then the telehandler. They are all three very virtually the same piece of equipment," he said.
However, Banack does stress the importance of safety training to ensure that no one gets hurt on the job, especially as farming equipment has become increasingly sophisticated over the years.
"What we are running today is much more complicated than what we were running when we were subsistence farms in the '30s and '40s and it was don't get kicked by the horse… Don't get too close to its jaws, you might get nipped. Don't scare it," he said.
Changes around occupational safety are needed if the industry wants to be treated as a "big industry" in Alberta, which it is constantly clamouring for, said Banack.
"But then with things like this, we say, 'What can we do to be different because we are a different industry? We are small people and we don't want big government on us,'" he said. "How can we expect to be treated the same but ask to be different?"
Ultimately, occupational health and safety has an important role on farms, Banack said. For example, the industry needs to be under OHS legislation — which was accomplished with the previous NDP government — so that investigations will be conducted if there is a workplace fatality or serious injury.
"Previously there would be a death on a farm and [provincial inspectors] would be coming out to inspect but, 'Oh, it's on a farm,' and they would turnaround and go back," Banack said. "We believe to make our industry better we have to be able to have investigations to move this forward."
Banack also says it's important to have OHS legislation and WCB coverage in place in order to attract people to the industry. According to the Canadian Agricultural Human Resource Council, the industry expects to be 120,000 workers short by 2025.
It is expected that the family exemption put in place by the previous NDP government would remain intact under the new legislation, meaning the new rules would only apply to paid workers, not family members of farm owners. Farms that do not have paid workers are unaffected by the changes as are children doing chores or participating in 4-H or unpaid friends and neighbours who are just helping out on the farm.
Bill 6 was introduced by the NDP government in 2015. It put farmers and ranchers under OHS legislation and regulations and required WCB insurance for paid workers. However, it received a lot of pushback, largely because farmers felt they were not consulted on the new legislation.
The Alberta Ministry of Agriculture was not able to provide an interview with COS for this article.