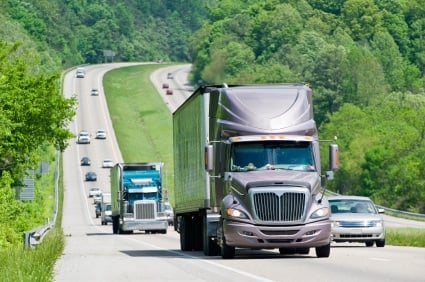 WorkSafeBC commemorates National Day of Remembrance for Road Crash Victims, remembering those killed or seriously injured on Canadian roads. Every year in Canada, almost 3,000 people die and another 200,000 are injured in road crashes, often in avoidable collisions.
Now on its third year of observance in Canada, the day of remembrance originated with the Canadian Global Road Safety Committee (CGRSC), a group of injury prevention and road safety professionals from across the country. The committee felt the tragic loss of life and serious injury of so many needed to be marked by a day of its own, to honour those who have died or been affected by road crashes, WorkSafeBC said. It is also an opportunity to raise awareness and promote ways to prevent road traffic injury and death.
"As an agency responsible for workplace safety and health, we know that motor vehicle crashes are a leading cause of worker deaths in British Columbia," said Mark Ordeman, WorkSafeBC manager responsible for Transportation. "Together with our occupational road safety partners in B.C., we are working to eliminate the tragic loss of life on our roads."
In 2009, 21 workers lost their lives on B.C.'s roads and highways, and every day, thousands of workers face deadly risks while driving. Although most people don't equate road safety with workplace safety, many workers, including couriers, truck drivers, nurses, teachers and many others, use their vehicles for work, and are vulnerable to injury while driving on the job.
"Today is an opportunity to reflect and remember those who have lost their lives on our highways", said Transportation and Infrastructure Minister, Shirley Bond. "Safety is my number one priority and my ministry will continue to work closely with WorkSafeBC and the RCMP to maintain and improve safety conditions for our families, our workers, and our motorists."
The road crash remembrance website, found at http://ccmta.ca/remember_souvenez-vous/home.php, gives Canadians the opportunity to pay tribute to victims of road crashes and to take part in a pledge to leave the phone alone while driving. It also provides information and tips from Transport Canada to help make Canada's roads safer.