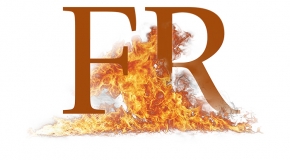 One of the key items of personal protective equipment worn at Edmonton-based Epcor Utilities is its specialized grade of flame resistant (FR) clothing that is arc rated. The PPE is designed to protect the 800 field workers who wear it every day against the hazard of electric arc flash.
"Arc flash creates a tremendous amount of heat, thermal energy, noise, and there's also potential for shrapnel. But it's the heat we're primarily interested in," says Ray Cislo, senior adviser, work methods at Epcor, which serves about one million people in the Edmonton area. "Arc-rated clothing offers the highest level of protection. It prevents first-, second- and third-degree burns, so it is absolutely essential."
While flame resistant PPE is often critical to workers' safety — protecting them from flash fires and arc flash and blast — providing clean, high-performance FR garments to a workforce can be expensive. Generally, companies can choose to purchase FR garments outright, rent them or choose a "hybrid" option, buying some items and renting others. The various options each have advantages, and safety managers need to know how to select the option that will provide effective FR protection in the most economical way.
All of Epcor's arc rated clothing is acquired through a purchase program and was originally chosen by workers after a four-month trial of a few short-listed varieties.
"The clothing that we wanted to provide to our workers, and that they chose, was simply not part of a rental program," Cislo says.
The first step in deciding which approach to take is to determine what kind of FR fabric will best protect your workers against the hazards present in your particular workplace.
Costs
Buying FR PPE is often less expensive than renting, says Carolyn Black, FR technical specialist at Calgary-based Mount Vernon FR, as the cost of having a service can be high.
However, employers tend to underestimate the costs of maintaining, laundering and replacing owned garments over time, says Dave Rehm, regional manager for protective apparel for Ontario and Quebec at Mississauga, Ont.-based Cintas Canada. For some companies, owning FR garments could be the more expensive option.
To determine whether a purchase or rental program will be more economical, safety managers need to consider the long-term cost of purchasing, he says. This cost is based mainly on the original cost, plus the estimated life span of the garments.
"Some fabrics last longer than others and companies need to understand what the wear life of a particular fabric might be. Some synthetics out in the marketplace today can last 130 to 150 uses and/or launderings. And garments should be laundered after each use," he says.
To figure out the long-term cost of owning, Rehm says, determine first the daily or "per use" cost by dividing the original cost of the FR garments by the number of uses and launderings. For example, if a garment costs $120 and it's expected to last for 130 uses and launderings, then the "per use" cost is about 92 cents. This figure can be used to compare the relative costs of renting versus buying FR clothing.
However, the actual lifespan of a garment is dependent upon how many times it is worn and laundered, wear-and-tear conditions, soil conditions, turnover of personnel and weight gains and losses, says Rehm.
"All of these may require purchase of replacement garments prior to a garment's expected wear life."
Thus, while the manufacturer's expected life span of a garment may be one year, specific work tasks and environments may in fact require more frequent replacement of the garments, pushing up the long-term cost of owned PPE. For example, workplaces where workers come into contact with flammable substances, such as grease, oils and fuel, which degrade the performance of the FR fabric, will see a higher turnover of clothing than other work sites.
In Alberta, one reason employers may choose to buy FR garments is that they are not responsible for paying for the PPE. While OHS regulation states that if a worker could be exposed to a flash fire or electrical equipment flashover, the employer must ensure the worker wears FR outerwear, the employer is not required to pay for and provide flame resistant outerwear.
Cislo says Epcor, like most large utilities in the province, pays for workers' safety clothing. With contractors, however, some employers provide partial subsidies; others provide none at all.
"It really is all over the map, depending upon employer, municipality and the utility," he says.
Maintenance
When FR garments are purchased directly from the manufacturer, the company — or in some cases, the employees — are responsible for the maintenance and care of the garments. Employees working around heavy machinery or tight spaces will have more rips and tears in their garments, necessitating repairs and premature replacement.
With a rental or managed program, the manufacturer or distributor provides such services as inspection, repair and replacement of worn or damaged garments. They make sure there are no rips or tears and that features such as zippers and snaps or Velcro on cuffs are functioning properly.
"It's very important that the garment is closed up properly — that there is no exposure to layers underneath — because a lot of workers won't be wearing FR clothing underneath. They'll be wearing non-melting but flammable clothing. So it's important that the cover on top is sealed, so that there's no way in if there is some exposure to a flammable incident," says Black.
Last April, Cintas conducted a survey of 100 health and safety professionals at the Partners in Prevention 2015 Health and Safety Conference and Trade Show in Mississauga, Ont. Nearly three-quarters (71 per cent) of respondents said their employers regularly inspect the clothing for damage or defects. One-half (49 per cent) said their employers require employees to return worn-out garments to them.
Laundering
Rental programs help employers ensure workers are wearing clean FR clothing, says Black. Contaminants, including dirt, not only reduce the effectiveness of FR garments but also create an additional hazard for the wearer.
"It's critical that this clothing is cleaned on a regular basis and, if anything is spilled onto the garment, that clean garments be put on as soon as possible. So not having to rely on individuals to clean their own clothing, having ready access to clean garments, can add to the safety of that individual," she says.
Less than one-half (46 per cent) of the respondents to the Cintas survey said their protective apparel is laundered weekly and more than one-quarter (27 per cent) said their protective apparel is laundered "as needed."
Companies that own their FR garments and send them out to an industrial cleaner must factor in the cost of laundering. This could add thousands of dollars per year to the cost of owning FR personal protective equipment, Rehm says.
Improper laundering can dramatically affect the wear life of FR clothing through shrinkage, reducing softness and comfort and reducing flame resistance. Manufacturers' instructions will set out proper procedures on, for example, temperature for washing and drying and what cleaners can be used. If companies choose to use an outside cleaner, Black says, they should find a reputable industrial launderer and make sure the cleaner has the manufacturer's specified cleaning instructions and follows them.
Rehm says having either employees or industrial launderers clean the FR clothing will likely reduce the FR effectiveness over time and thus shorten wear life. Both are unlikely to be aware of and follow proper procedures, such as not washing FR items with non-FR items and not using fabric softeners, peroxides, oxidizers and bleach. Employees are also unlikely to have FR thread to repair clothing and, he adds, "not understanding wear life, the wearer has no way of knowing when to take the garment back to the employer and request a replacement."
Another option is for a company to do the laundering at its own facilities. At Epcor, for example, staff are supplied with multiple garments and when they believe a garment requires cleaning, they launder and dry it themselves on-site, Cislo says.
Having quick access to clean clothing is particularly difficult for people working in remote areas. Therefore, a company with workers in northern Alberta might choose to go with a rental company because the launderer will send trucks out and ensure that dirty garments are removed and washed and that clean ones are put in.
On the other hand, Black says, a company may choose to buy when — as in the case of an oil rig — the clothing gets very dirty every day and the site is so remote that regular cleaning is almost impossible.
"There's a lot of incentive to buy the cheapest garments they can find, and the garments become almost disposable. After a week or two, they're thrown away because they're ruined and there's no convenient way to clean them," she says. "So, if a program can be set up so the launderer can regularly get out there, the clothing picked up and regularly switched out, cleaned and fixed, then it may be worth the investment. But it may be too expensive to justify a truck driving out there every day."
Options
Another reason to buy directly from the garment manufacturer is that end users may have an increased ability to personalize their FR.
"They can have more flexibility in specification, in designing garments that are more specific to their needs," says Black. "The rental companies may say, 'We've got these garments and these garments,' whereas if you're buying directly from the manufacturer, there might be more flexibility regarding what you can buy and what the design looks like. That's important to some companies; maybe, there's a branding option there that they like."
While many rental programs involve coveralls only, others can provide a range of FR personal protective equipment. The program could include hats, balaclavas, neckwear, gloves, wristlets, parkas, vests, fleece garments, pants, shirts and T-shirts.
"There are so many options out there. It depends on the company and what they can afford," says Black.
Hybrid approch
A company may determine that it's more economical to rent the clothing that workers wear every day and then purchase the clothing and items that are worn less often and are not subject to the same wear and tear — and do not require regular inspection, cleaning and repair. This would include seasonal outerwear and PPE such as gloves, hearing protection, safety glasses, footwear and hard-hat/face shield assemblies.
Whether they decide to rent or buy, companies will want their FR garments to last as long as possible. Cislo says they encourage Epcor workers to try to avoid the heavy greases, oils and solvents that contaminate clothing and reduce its ability to provide the kind of protection it should.
"(But) it's the nature of our work. Our people get dirty," he says. "So, at some point, we simply have to retire the pieces and they're issued new clothing. They have to have the highest level of protection provided to them."
Linda Johnson is a freelance writer based in Toronto. She can be reached at

[email protected]
.