7 in 10 producers had either been injured or nearly injured on the job, found previous survey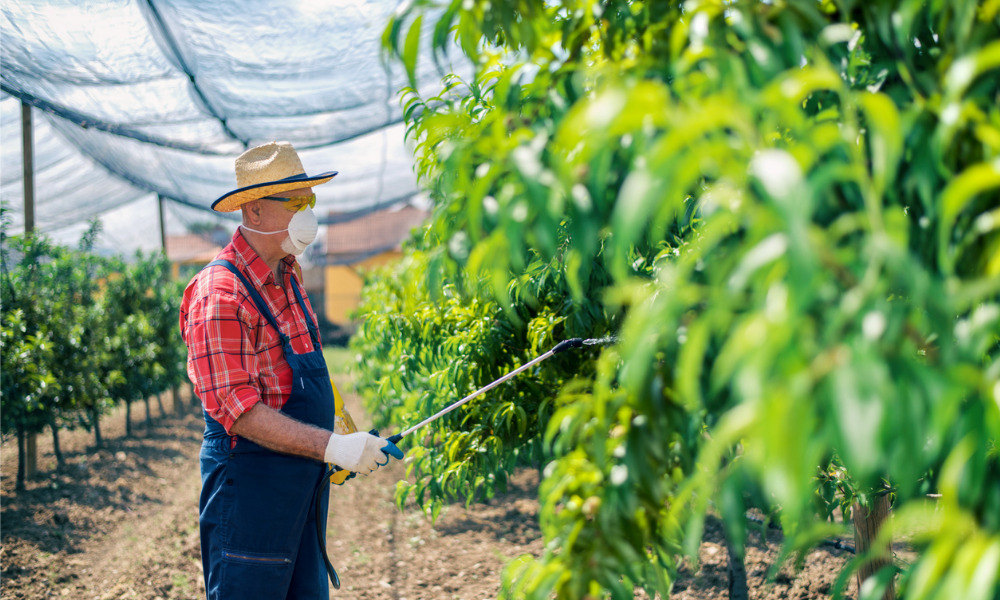 Following National Farm Safety Week last week, the Canada Safety Council has reminded Canadian farmers to take necessary measures to keep workers safe.
"While productivity is important, it can be hampered without the proper training of workers and the implementation of best safety practices," said Gareth Jones, president and CEO of the Canada Safety Council.
Injuries can lead to inefficiencies that rob productivity, he added. "Applying the best safety practices and providing proper worker training not only helps keep workers safe, it's just smart business."
Seven in 10 producers had either been injured or nearly injured on the job, based on a survey of 1,200 farmers across Canada conducted for a 2020 study by Farm Credit Canada for the Canadian Agricultural Safety Association.
And nearly a quarter of respondents said they'd experienced this within the past year, reported the Red Deer Advocate, citing the study.
However, just one in 10 farmers reported having a written safety plan, and two-thirds admitted to not seeking out any safety information in the last year.
The Saskatchewan government proclaimed March 13-19, 2022 as Agricultural Safety Week in the province.
"Agricultural Safety Week serves as an important reminder that safety in agriculture matters year-round, on and off the farm," said David Marit, minister of agriculture. "Everyone has a role to play, investing in our physical and mental health and promoting safe practices on the job. We must each do our part to ensure we are all able to return home to our loved ones at the end of every day."
Also, AgSafe Alberta launched the new FARMERS CARE program help improve farm safety in the province. The name "FARMERS CARE" is an acronym that represents the eleven most common types of farm incidents:
Fall from heights
Air quality
Rollovers
Motor vehicles
Energy isolation
Remote work
Secure loads
Chemical exposure
Animal handling
Restricted/Confined space
Electrocution
"Each letter of the FARMERS CARE acronym and its corresponding symbol represent lifesaving opportunities that can be easily incorporated as farm safety values," said Jody Wacowich, AgSafe Alberta executive director. "We developed a program that was easy to use, practical, and accessible across the province as a way to help make safety standard on farming and ranching operations."
Earlier, AgSafe, with the help of partners, announced it is providing numerous mental health supports for farmers, ranchers and growers in British Columbia.