How to prepare for the risks and hazards posed by a changing climate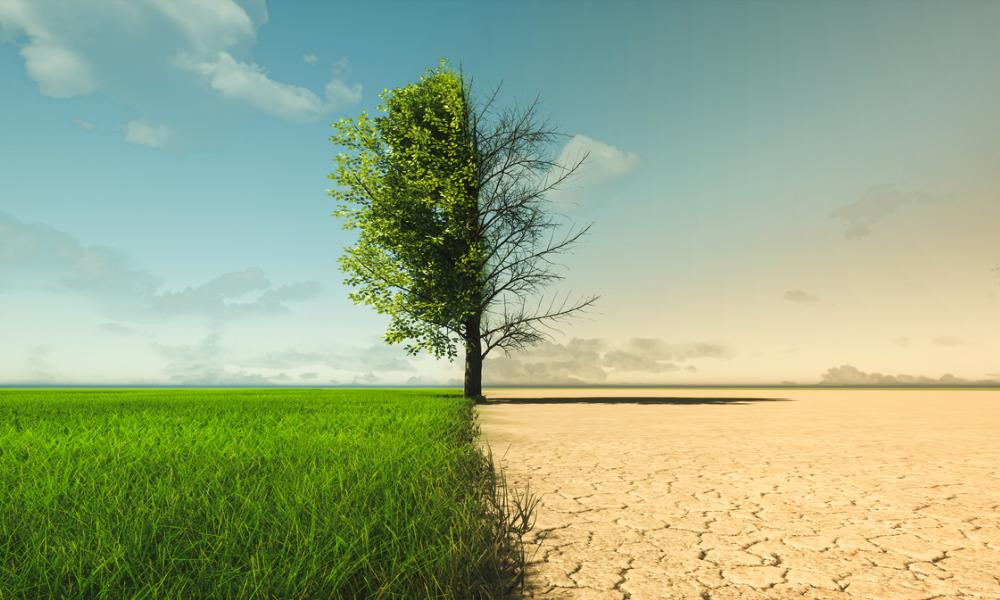 The Canadian Centre for Occupational Health and Safety (CCOHS) is equipping workplaces with the knowledge needed to tackle the challenges posed by climate change. In response to the growing concerns over the impact of climate change on workers and their environments, CCOHS has released a comprehensive handbook titled 'Climate Change: Workplace Impacts.'
"Climate change is an absolute imperative, and its impact on workplaces and personal lives is significant," says Anne Tennier, president and CEO of CCOHS. "We need to address these challenges proactively and be prepared for the new risks that emerge."
In an effort to prepare workplaces for potential climate-related hazards, the Climate Change: Workplace Impacts handbook offers guidance to employers, managers, supervisors, human resources professionals, and health and safety leaders. The free handbook aims to assist in identifying, assessing, controlling, and monitoring climate-related risks that could affect occupational health and safety within their organizations.
"We need to look no further than our own collective Canadian backyard to see what's going on, from the extreme weather changes that we're seeing, which are being driven by climate change," says Tennier.
By most accounts, this has been the worse wildfire season on record. At the time of this publication, four Canadian firefighters have died battling wildfires. Extreme heat also poses a threat, and severe storms have become more frequent in many parts of Canada, including one that brought nearly 300 millimetres of rain to Nova Scotia in a 24-hour period, causing widespread flooding.
The CCOHS handbook addresses the intersection of climate change with various aspects of workplace safety, including process safety management, air quality concerns related to wildfires, and the potential psychological impacts on workers.
"These are significant impacts that we start seeing where, just the feeling of loss, the feeling of helplessness, the whole area of eco-anxiety, that certainly applies in the workplace as well," says Tennier.
The handbook is a result of collaborative efforts by CCOHS's technical specialists and communication team. It represents a milestone for the organization, as it is the first time it has created a handbook specifically looking at climate change.
Previously, CCOHS provided climate change guidance through infographics, webinars, and forums. However, the handbook consolidates the knowledge into one central repository, making it a valuable resource for anyone involved in developing and implementing workplace policies and programs.
In the spring, Technical Safety BC released a report highlighting risks created by climate change as one of the biggest safety challenges facing employers in the province.
Tennier says events that used to be considered low probability with a high severity, can no longer necessarily be considered to have a low probability. "I think that's really the focus of this handbook, to get people to revisit their risk assessments, revisit their hazard identification, and make sure they're as up-to-date as possible."
She added the handbook will also be updated as needed. It is now available as a PDF download and Tennier encourages employers and safety leaders to make use of the resource to help keep their workforce safe.
"We want to make sure that workers and workplaces are not forgotten in the conversation about how we mitigate climate change," says Tennier.