OSHA still investigating incident, two firefighters injured dealing with blaze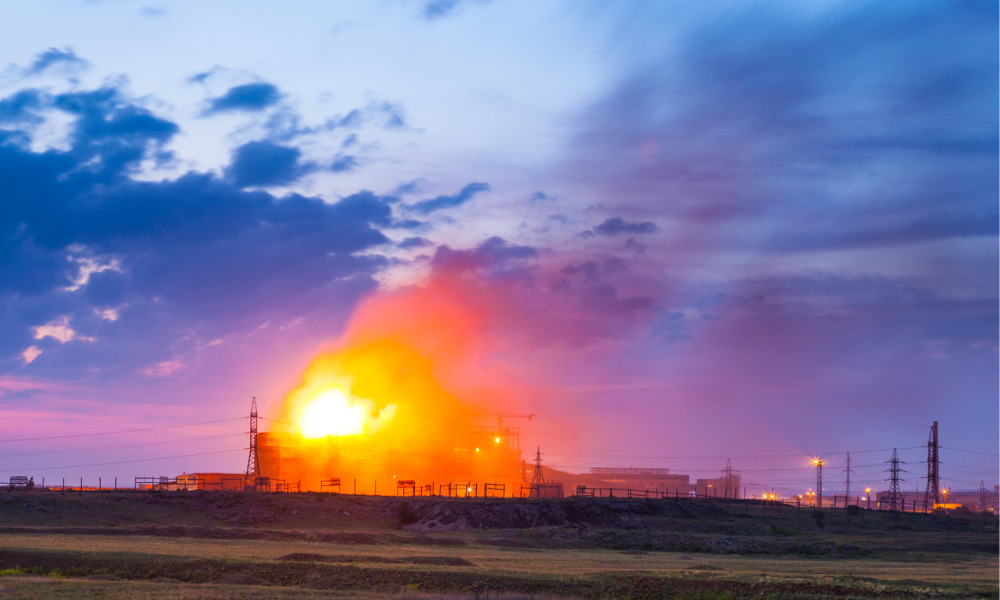 Two firefighters were taken to area hospitals after responding to a fire at the Chemtool Plant in Rockton, Illinois – just weeks after federal investigators visited the site because of two health and safety complaints.
One of the firefighters suffered a minor injury to his leg while the other was pre-evaluated for smoke inhalation. They both have since been released, according to a report from NBC Chicago.
Meanwhile, about 70 employees of the plant evacuated before firefighters arrived. No injuries or deaths were reported among staff.
"Based on everything we know about the materials that are present at the site, and about what happens when they're involved in fire, they don't foresee any concern over short- or long-term health impacts," Bill Snyder, vice president of operations at Chemtool's parent company Lubrizol Additives, said in a press conference.
The fire started at the Chemtool lubricant production plant, located at 1165 Prairie Hill Road in Rockton in Winnebago County, at around 7 a.m. on June 14. It forced an evacuation, and a one-mile radius evacuation zone from the plant was still in effect Tuesday. Anyone within a three-mile radius of the plant was also asked to wear a mask.
An investigation is under way into what caused the fire.
Social distancing must be maintained amid the COVID-19 pandemic, even when conducting a fire drill, according to the Calgary Fire Department in Alberta.
OSHA visits
Meanwhile, weeks prior to the fire, federal investigators visited the plant due to a complaint, an investigation that is also still under way, according to a report from ABC-affiliate WKOW.
The Department of Labor's Occupational Safety and Health Administration (OSHA) visited the plant on May 20 due to a complaint. However, little is known about what the complaint was or what investigators found; one complaint involves safety and another involves health.
OSHA previously visited the plant in 2012 and 2013 for referrals. It fined the plant nearly $5,000 in 2013.
Recently, a supermarket cashier in Georgia was shot and killed by a customer in an argument over the wearing of face mask.