Stephanie Villella suffering from potentially life-threatening injuries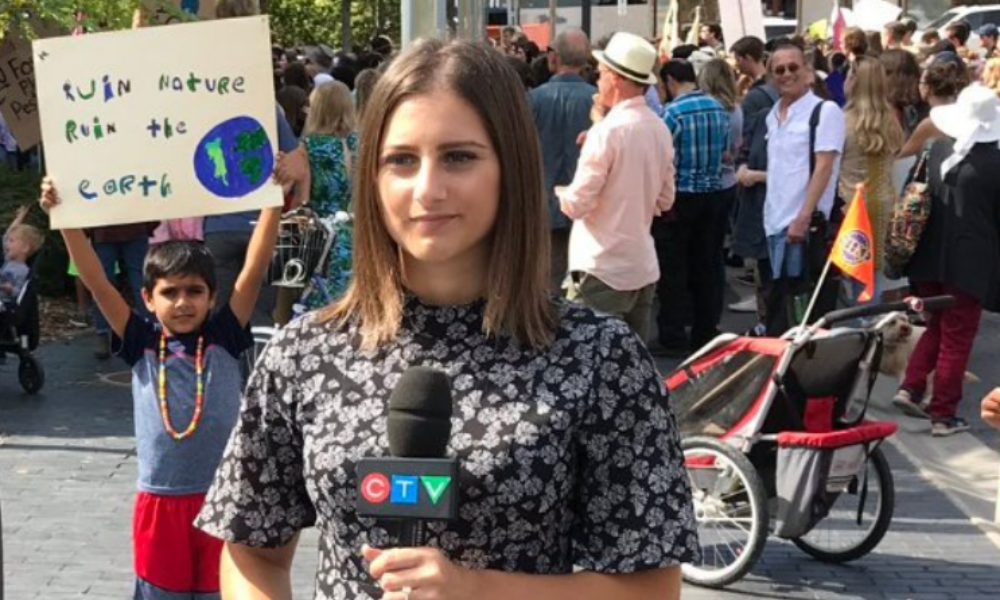 A journalist with CTV News Kitchener was struck by a vehicle and seriously injured while reporting on a car crash that happened earlier in the day.
Stephanie Villella was hit by a sedan around noon on Wednesday while gathering images of a separate two-vehicle crash. She was rushed to hospital in Hamilton and as of Thursday evening her condition was considered serious and potentially life-threatening.
The driver of the sedan remained at the scene.
Ontario Provincial Police (OPP) Const. Josh Cunningham tells CTV News Kitchener there is no word yet on possible charges, and says potential charges can depend on the extent of the victim's injuries.
"In an investigation like this, sometimes we take a little bit of a moment at the onset to really determine what injuries – in this case what the extent of the injuries are to Stephanie – could also play a part in what charges could be laid," says Cunningham.
The incident happened at the intersection of Brock Road and Maltby Road in Puslinch, south of Guelph, where two vehicles had collided earlier in the day. One of the drivers in that crash suffered serious, but non-life-threatening injuries and was airlifted to hospital.
The road was closed off and Villella was standing near the barricade when she was hit by the vehicle.
"We had reconstructionists attend the scene, their investigation is quite thorough and takes a bit more time," says Cunningham. "We did have witnesses at scene, their information is going to be corroborated with the reconstructionists' information."
Unifor posted a message on twitter saying "Unifor leadership, staff and members from across the country are thinking of journalist Stephanie Villella and her family, friends and co-workers at @CTVKitchener following this terrible on the job injury."
A note from the CTV Kitchener team says it "continues to send our thoughts and best wishes to our friend and colleague Stephanie and her family."