With falls among the most common job site risks, planning and training are key to safety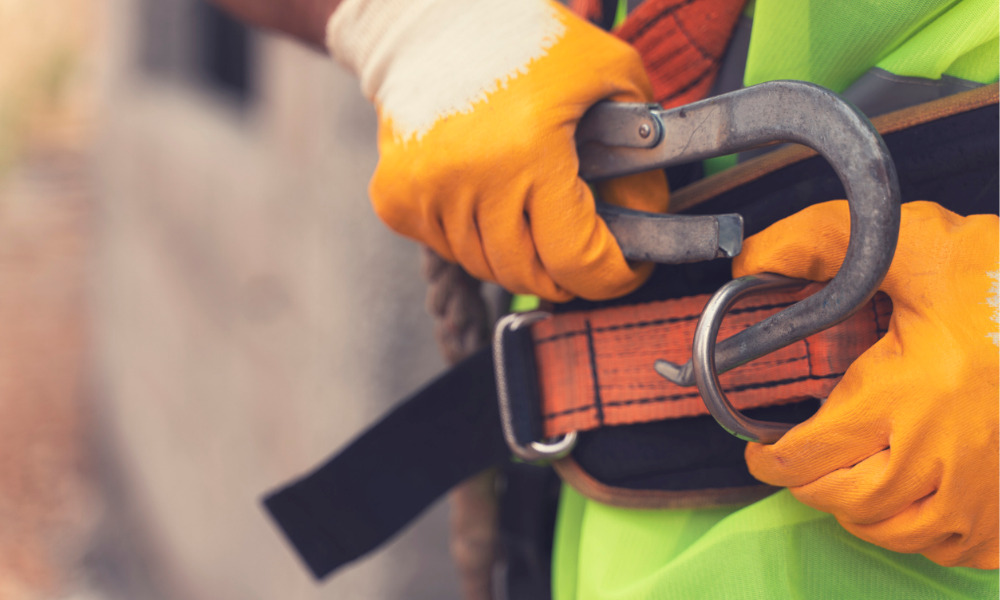 The article was sponsored by 3M.
Year after year, falls continue to be one of the most common workplace injuries in the construction industry. Employers make efforts to protect their employees by eliminating the need to go to heights or putting in place measures to protect workers from a risk of a fall. On construction sites these efforts alone will not protect all workers as employees will still need to work in situations where they are exposed to a potential fall.
When we place workers in these situations, we need to make sure there is a way to get them down or rescue them. And with the constant changes taking place on construction sites, new risks and challenges often arise. "Construction sites are constantly changing as parts of a job are completed which can create new or unique fall protection challenges throughout the entire project lifecycle," says safety expert 3M.
Planning and training are paramount to keeping workers safe on construction sites. "Creating an escape and rescue plan for your site is imperative to ensuring that workers are retrieved quickly after a fall," says 3M. Relying solely on local first responder services may cause delays, leaving workers at risk for suspension trauma. This is why 3M says that creating a rescue plan for each application "will ensure that workers are properly prepared to complete rescue activities if a colleague experiences a fall."
3M says that ensuring that each site has a detailed fall protection plan, provides fall protection training for workers that meets regulatory standards, and providing the appropriate PPE to prevent falls and injuries from falls or dropped objects is imperative.
To learn more about how to effectively manage fall risks, join in this free webinar from 3M. The session will be presented by John Fuke, Senior Technical Specialist – Fall Protection, 3M. Fuke has over 24 years of industry experience and is widely regarded as a subject matter expert.
This webinar will provide viewers with an overview of:
The current regulations related to escape and rescue
How to prevent falls or minimize injuries during a fall event
The ABCs of rescue
The Rescue Hierarchy
How to develop a rescue plan for your site.
Register now to attend this free webinar on April 19, 2022, at 2pm ET.
About 3M
3M is a company built on scientific, technical and marketing innovations. Founded over 100 years ago, its products are now an integral part of most homes and businesses around the globe. 3M's areas of expertise include healthcare, consumer goods, transportation and electronics, and worker safety. In 2014, the company issued its 100,000th patent (around 3,000 are granted to 3M each year). Headquartered in Saint Paul, Minnesota, 3M generates billions of dollars each year in sales and is a constant fixture in the Fortune 500 list.