Falls are among the most common work injuries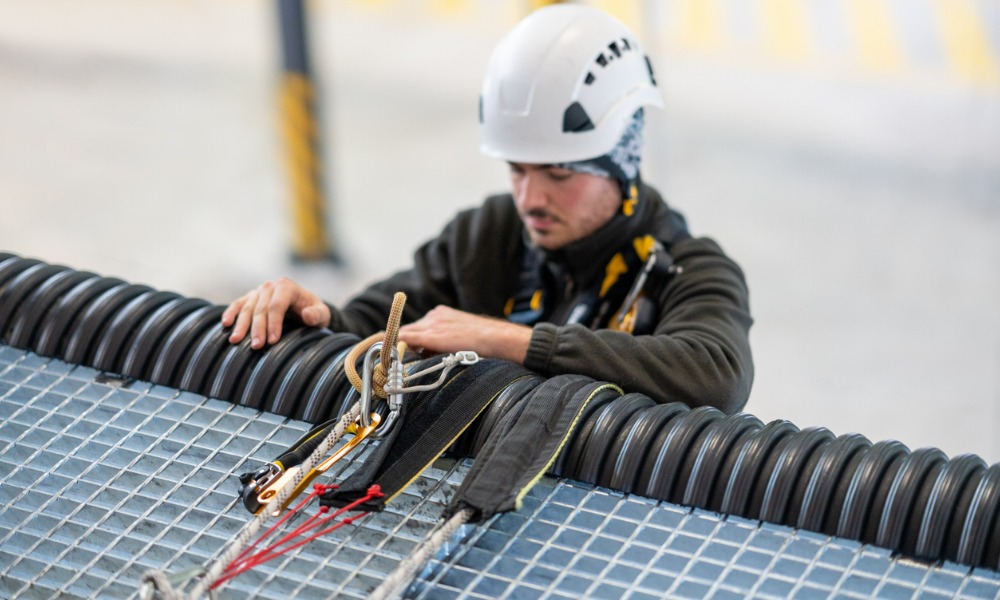 According to the Canadian Centre for Occupational Health and Safety (CCOHS), around 42,000 workers get injured each year due to fall accidents in Canada.
Furthermore, the Association of Workers' Compensation Boards of Canada (AWCBA) says that fall incidents make up 18 per cent of time-loss injuries (2016 statistics).
Around 30 per cent are falls from heights, while 67 per cent of falls happen on the same level (slips and trips).
Indeed, serious impact can also occur at small distances. In fact, according to the U.S. Bureau of Labor Statistics, 12 per cent of fatal falls in 2017 were from elevations of less than six feet.
Working at heights is certainly one of the more hazardous occupations, and fall protection is key in a number of industries, notably construction and energy.
When it comes to fall protection, appropriate PPE, training and maintenance is important – but so is coming up with an effective rescue plan.
Protection alone is not enough to safeguard workers on construction sites – employees are still required to work in situations where they are at risk of a fall.
It is essential for employers to understand the importance of good rescue plan to ensure the safety and wellbeing of its workers.
To understand and gain better insight into all the aspects of an effective rescue plan, register now to join in a free webinar by 3M on August 5, 2021, at 12pm ET.
The webinar will help understand how a rescue plan can be successful, simple practices to assist a fallen worker and the ABCs of rescue.
The webinar will be hosted by Don Medeiros, Senior Safety Applications Professional at 3M.
Don has 18 years of practical experience in the field of occupational safety, predominantly working within the construction sector. He has been a certified instructor in Ontario, under the Ministry Of Labour (MOL) Working at Heights Program, with both the (IHSA) Infrastructure Health & Safety Association and 3M's Fall Protection Business.
Register now to join in the free webinar!