Emergency response is an essential part of safety planning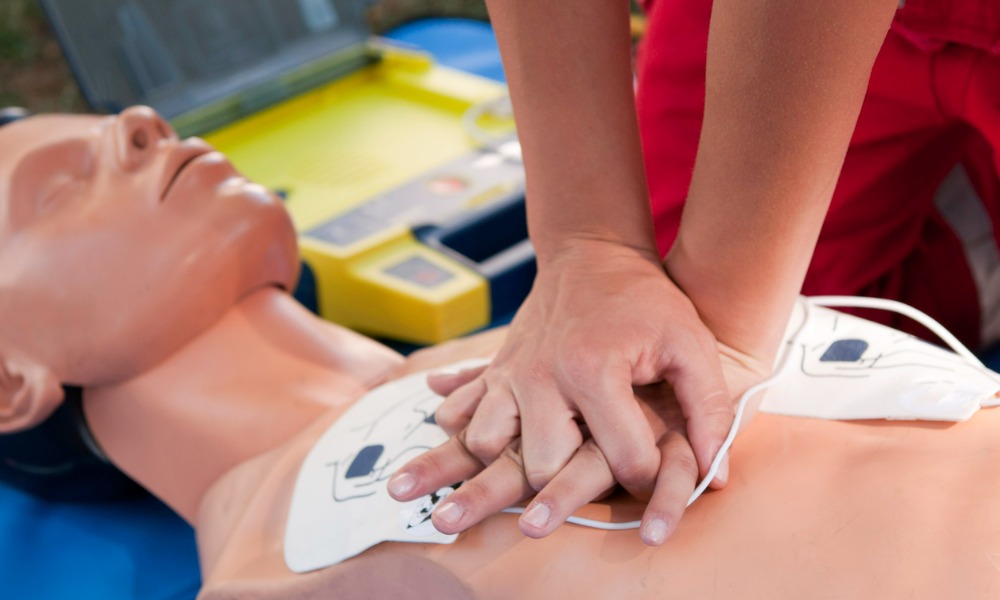 In May this year, Labrador outfitting company Cloud 9 Salmon Lodge was fined $12,500 after one of its workers went missing and was presumed drowned after a boating accident.
After an investigation, the judge ruled that the informal manner of the lodge's owner played a part in the worker's death. The investigation found that the owner had failed to provide emergency communication devices and had used verbal instructions rather than following written protocol, which should have been in place.
Accidents like this one are why emergency response planning — and training — are so important and integral to ensuring the health and safety of workers.
This would not be the first time a business or organization failed to consider all aspects of emergency planning.
In the case of the COVID-19 pandemic, many businesses and organizations found themselves not having included pandemic planning and infectious disease transmission as part of their emergency planning. This left them caught short from the start of the pandemic.
This lack of planning could be what led to their COVID-19 outbreaks, followed by issues with supply chains and even financial losses.
Another change stemming from the pandemic? Telework. With more employees working at home than ever before, what an emergency looks like may be slightly different — and how to prepare for one may look different too.
Emergency response planning covers a number of topics — emergencies are varied and can strike at any moment. In high risk industries such as mining or construction, flash fires are a huge hazard. But even in an office setting, a colleague may choke or have some kind of medical emergency that requires immediate assistance.
The Canadian Centre for Occupational Health and Safety (CCOHS) says that having a definite plan to handle major emergencies is a big part of OHS programs.
In Canada, requirements depend on each province's health and safety legislation.
The CCOHS says that one major advantage to properly assessing emergencies and developing a plan is that you may discover as of yet unrecognized hazards that need to be included. Having an adequate plan in place can also help alleviate worker stress, as they know that a workplace is committed to ensuring their health and safety.
Broadly, what constitutes an emergency can vary; it could be fires, floods, building collapse, radiation exposure, earthquakes, snow storms — even terrorist activities.
One area that is not so often highlighted when talking about emergency planning is lone worker protection. Lone worker safety is especially important, because workers in remote settings who get injured may not be able to communicate with their employer or get help fast enough.
"There are thousands of people every year that are killed on the job that could have survived if they had rapid access to help," says Sean Stinson, Chief Revenue Officer, Blackline Safety.
Typically, he says, companies start looking at implementing some kind of lone worker system if a worker is alone for more than two hours at a time. But a system of this nature can deliver value within shorter time periods since an emergency can happen at any moment.
Emergency planning
There are a number of aspects to a good emergency program.
"The top one is the overall time of the response itself," says Stinson. "The time that you can detect the event, and the time that you can respond to the event are obviously crucial."
The second key part is making sure that your detection and measurement of these incidents happens as rapidly as possible, as well as your ability to communicate and relay as much information back as you can.
Thirdly, says Stinson, it is key to have "a really solid response, planned in advance, that takes into account all of the different variables that you might be exposed to."
"Your response plan has to be able to anticipate all of the different things that can happen, and then the right way to respond to it," he says.
Lastly, "objective measurement of the performance of that [emergency] system would be really important so you can continuously improve it," says Stinson.
While there are many moving parts to planning for an emergency (such as knowing who to call or having the right equipment), emergency response training is a must.
Certification
One of the first things we think about when it comes to emergency training is first aid.
The intricacies of who needs to do what, and what is required, depend on the province.
Every province or territory has a lot of similarities, but also many differences when it comes to guidelines for who should — or who needs to — take first aid training. And with the onset of CSA governance, there will be more provinces that share standards.
When it comes to figuring out which industry needs what, the hazards need to be assessed for each specific industry. "Every workplace has its inherent set of hazards," says Don Marentette, National Manager of First Aid Programs, Canadian Red Cross.
Governance of first aid training is moving to the Canadian Standards Association (CSA Group), and are already governing in Manitoba and Alberta — this will allow certification to become much more standardized and simplified by having a unified system across the country.
In addition, The Canadian Red Cross worked with CSA Group to help create CSA Z1210-17, a standardization of Workplace First Aid certifications in Canada. It is for both training and certification, as well as first aid kit requirements in workplaces.
In Ontario, for example, there are currently outlined courses that both the WSIB and the Ministry of Labour, Training and Skills Development require.
According to the WSIB, all businesses covered by the Workplace Safety and Insurance Act are required to have first aid equipment, facilities and trained personnel in all workplaces.
There are two different courses for the workplace, including Emergency First Aid Level A and Level C, and Standard First Aid Level A and C (see boxout).
It also depends on how many people are employed — again in Ontario, for organizations with five or fewer employees, you need to do the Emergency First Aid course. If you have six or more employees, you need to do Standard First Aid.
In general, "first aid training should be part of the organization's safety plan and/or part of their training plan. As far as the emergency response plan, a first aid drill should be performed from time to time, similar to a fire drill," says Chris Schmied, Manager of Learning, St. John Ambulance.
It is critical to have a plan in place, says Marentette, and our vision of first aid should also encompass psychological safety too.
"We don't support mental health nearly as much as physical health," he says. "There needs to be a culture of safety within an organization — physical and mental health is a key piece."
Indeed, having an emergency response plan can help lead to, and establish, a strong safety culture.
Tech advances
During the pandemic, a lot of first aid training, and safety training in general, has gone virtual. And this isn't the only area where tech advances have come into play.
Stinson's company, Blackline Safety, offers a range of gas detection and lone worker safety devices, for example, that can help improve the safety of emergency workers such as police officers, firefighters and EMTs.
"A lot of these workers have no ability to call for help remotely — some might have a radio on them, but those are limited range devices," says Stinson. "Across almost every industry there is a tremendous amount of people who are not connected."
Over the last few years, the market has evolved and tech has become more advanced — and more affordable.
"We absolutely live in a world now where there is no excuse to not have your workforce connected; if they're at risk, it should just be the way it is," says Stinson.
And as we see more and more advances, tech could end up becoming a huge part of an organization's emergency planning when it comes to having the right equipment.
First aid training
So whether in-person or virtual, what exactly does this training entail? It involves things such as CPR, choking, burns, bleeds, fractures, bone and joint injuries, poisonings, etc. "To me, the essential part of first aid training is that it needs to be focused on the learner and on knowledge reality," said Marentette.
He says that his team looked at the topic for a long time, and did studies to understand what is most important, and they got to a place where they realized that a first aid program needs to be built around a learner.
"We like to make it as accessible as possible — learners learn differently and have different styles. It's not one-size fits all," he says.
With the pandemic, the Red Cross has had to adapt and offers instructor-led sessions that can be done in person or virtually, or offer blended learning with an online component and a classroom component.
First and foremost though, "the response plan should be about timing," says Schmied.
Having the right equipment is also a huge part of having an effective emergency plan — when it comes to first aid, this means having a proper first aid kit, and in the context of COVID-19, wearing the right PPE.
The next part of the plan is to consider how many first aiders will be attending the scene, who is meeting the ambulance — and which route the paramedic unit should take. This should all be part of the emergency response plan, says Schmied, to not waste valuable time.
Once someone has been certified, it also raises the question of how often a person needs to re-certify. Again, this depends on each province. Furthermore, it also depends on how long a worker is in that province.
Organizations also need to keep in mind how many people need to be certified.
One of the big problems his organization runs into, says Schmied, is that organizations will go to the minimums (for example, only certifying one person in a shift of 200 people), which is a huge problem if, say, that person is then off sick, traveling, etc.
So, Schmied always recommends having a number of backups — a good rule of thumb is to have around five per cent of the staff certified.
The other thing to keep in mind is the size of the workplace.
In a 300,000 square foot warehouse for example, what happens if all trained first aiders are at one end of the workplace and the incident happens at the other end? In emergency situations, time is of the essence.
"There's the minimum and then there's what makes sense for your organization," says Schmied. "You're better off having twice as many people trained as you think you need. And then should [an emergency] ever happen, you'll probably have a better chance of saving a life."
First aid training also means empowering employees to act in an emergency. Being aware of hazards and having a least some knowledge of how to handle risks is a must for employees.
"Having the confidence to recognize when something isn't safe — and acting on it — is a win," says Marentette.