'If your workplace is following all precautions for COVID-19, you'll have a better handle on the flu'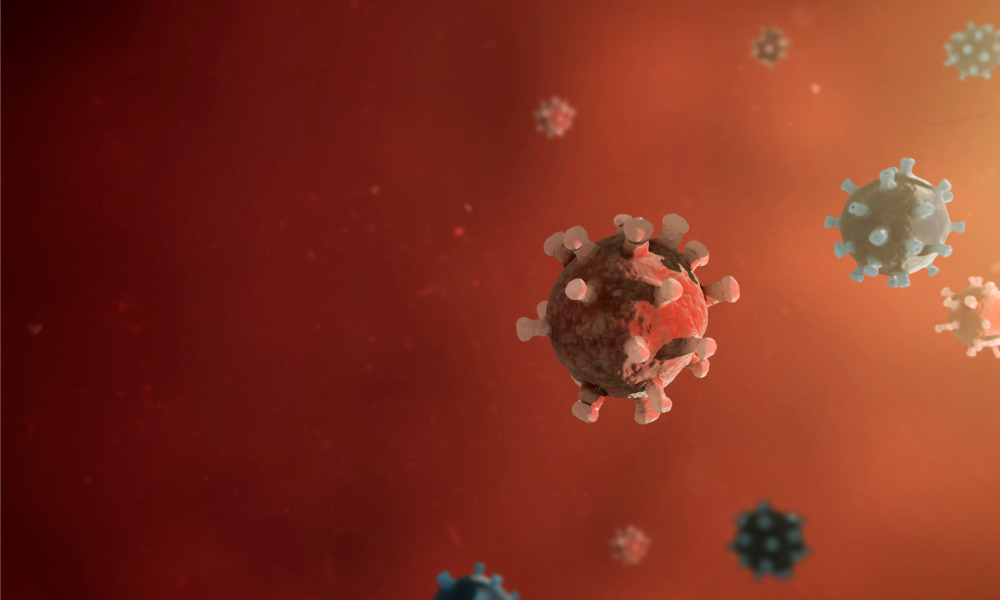 The pitch: two invisible threats simultaneously infiltrate local communities. Unsuspecting residents spread disease as they go about their daily business. Everybody is at risk; nobody is immune.
While this sounds like it could be a horror movie, it's actually a worst-case scenario if seasonal influenza (flu) converges with COVID-19.
Such a "twindemic" could wreak havoc on our health and our livelihoods, but there's a bright side, says Wagish Yajaman, WSPS' Manager, Specialty Services. "If your workplace is following all precautions for COVID-19, you'll have a better handle on the flu."
Wagish urges workplaces not to take any chances. Instead, develop a seasonal flu plan now so everyone knows the drill "before employees start sneezing and coughing." Flu season in Ontario begins in November and lasts until March or April, and the province is doing its part by launching its largest flu immunization campaign ever.
1. Start by knowing the difference between flu and COVID-19
Although caused by different viruses, these two respiratory illnesses share common symptoms, such as fever, dry cough, shortness of breath, and more. These similarities make it difficult to differentiate between COVID-19 and the flu, or screen workers for each illness (for a comparison of symptoms, visit https://www.cdc.gov/flu/symptoms/flu-vs-covid19.htm.
If in doubt, send employees for COVID-19 testing. Because COVID-19 spreads more easily, is contagious for longer, and can cause more serious illness, the consequences for your employees and your business are far more serious. As for the combined impact of having both illnesses, it's still unclear, but each has been linked to severe heart complications.1
2. Develop a flu plan
A flu plan will enable your workplace to deal with this seasonal illness now and in the future, and with your workplace's COVID-19 precautions you already have systems in place that you can rely on beyond the pandemic. As Wagish points out, "If you're controlling one, you are controlling the other."
These joint control systems include:
hygiene protocols for employees (hand washing, social distancing, coughing etiquette, etc.)
cleaning and disinfecting the workplace frequently
disinfecting tools and surfaces
staggered work hours, lunch hours and break periods
access to personal protective equipment if necessary
protocols for isolating a sick worker, dealing with exposed workers, and follow-up
ongoing communication with workers about policies, procedures, and precautions being taken
3. Encourage all employees to get the flu shot
Vaccinations reduce impacts on employees, the workplace, and the healthcare system. Promote vaccinations by raising awareness of the benefits and challenging the myths (see 10 Flu Myths). Make it easy for employees by allowing time off for vaccinations, or working with public health officials to hold a vaccination clinic on site.
4. Tell employees to stay home if they are sick
Employees who come to work sick cost employers twice as much in productivity losses as employees who stay home, according to a study conducted by Queen's University.2 Review your sick leave policy to ensure it doesn't penalize employees who stay home, and set an example by looking after yourself when you're sick.
How WSPS can help
Visit WSPS' COVID-19 Hub, which offers regularly updated information and tools on infection control and post-pandemic business recovery. Among the tools:
Check out these Government of Ontario resources:
Flu and Your Workplace, a Ministry of Labour, Training and Skills Development guideline
The Flu, a Ministry of Health overview of the flu, including preventive measures, symptoms, where to get the vaccine, and a link to local public health units