Company wins gold in services category of Canada's Safest Employers awards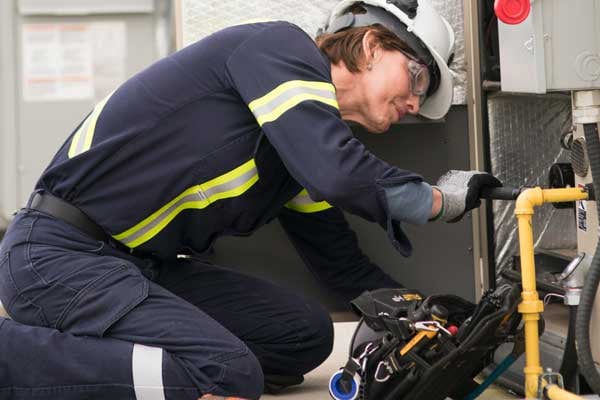 As Canada's largest facilities management company, BGIS deploys workers to the far corners of the country to handle anything building-related for its clients — from cleaning, repairing and troubleshooting to devising innovative space-optimization and energy-efficiency solutions.
Ensuring its 4,700 workers are healthy and safe is a particular challenge for the Markham, Ont.-based company, since its employees' workplaces are clients' properties. According to Mike Greidanus, president of BGIS for Canada, health and safety is an integral part of a company's brand.
"We — and our customers — put a priority on employee health and safety," he says. "People are the most important part of delivering service to any organization and taking care of them reflects our approach to taking care of business."
A strong safety culture has historically provided BGIS with a solid base for conducting business and managing change. This has never been more important than now as the company expands rapidly through acquisitions and takes on new employees. Health, safety and environment (HSE) cannot stand still, says Mary Lou Sinclair, director of HSE for North America.
"We have to change along with the company," she says. "HSE has to integrate when something new comes up and make sure that new workers understand the cultural differences between us and their previous employers."
In addition, data mining helps the safety department pinpoint issues needing improvement.
"We identified that the number of hand lacerations requiring stitches was disturbing, so we declared war on hand injuries," she says.
This involved re-outfitting workers with gloves and clips to attach to belts so the gloves would be handy.
The company has also introduced more planned job observations by safety professionals and escalation meetings after a serious incident. These no-blame meetings, scheduled by the supervisor, include senior HSE and operations staff with a view of learning from the event by sharing ideas.
Among other initiatives are piloting a new reporting system with a number of clients that ensures every event follows the same standard. The cloud-based system allows detailed reporting and prioritizing of incidents via hand-held devices. BGIS is also embracing the ISO 45001 Occupational Health and Safety Management Systems standard.
Sinclair emphasizes that communications, training and employee engagement are at the core of any successful HSE program. To keep this top of mind, BGIS requires all company meetings begin with a safety moment, and has launched Toolbox Talk Tuesday, featuring toolbox talks that take place across Canada and the United States. Every year, employees participate in various North American Occupational Safety and Health (NAOSH) Week competitions and activities, from creating videos to hosting lunch-and-learns.
"You cannot over-communicate safety," Sinclair notes. "Employees have to want to work safely not only for themselves, but also for their families and co-workers."
An engaging piece of Canadiana is a collection of hockey jerseys denoting a League of Champions dedicated to safety. Signed by employees, leaders and other stakeholders to show their safety commitment, the jerseys are displayed at large job sites and projects. Adapted from the Ontario General Contractors' Association and MySafeWork by BGIS's president, the travelling jerseys sport thousands of signatures.
"We have found this is a great way to drive engagement and have the safety conversation," says Greidanus.