OHS sector put on alert as virus spreads again but minister insists new mandate unnecessary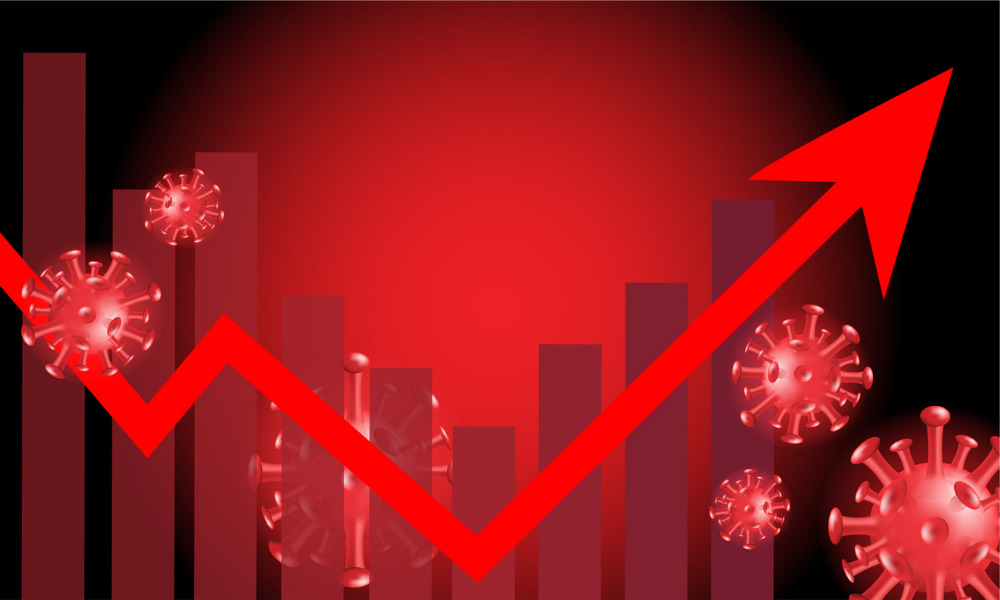 A fresh push to wear masks indoors in Ontario can quell a "tidal wave" of new COVID-19 cases, according to a top scientific adviser. However, the province's health minister insists a mandate is unnecessary.
Dr. Peter Juni, of the province's COVID-19 science advisory table, said wastewater monitoring suggests the province is seeing between 100,000 and 120,000 new cases of the virus each day, blaming this on the fact so many people have stopped wearing face coverings after the mandates lifted last month.
"We are creating a tidal wave again,'' Juni said, according to a Canadian Press report. "If we had consistent communication ... recommending that it would be really important right now for everybody to wear masks indoors again, coming from all sides, including the province, this would help.''
The six-figure case counts conflict with the 4,224 officially reported on Thursday due to limits on PCR testing. Juni stresses that getting a third dose of a COVID-19 vaccine is even more effective at boosting immunity than catching the virus, with evidence suggesting the current variant can be caught multiple times.
Juni said the government should adopt a few simple messages: ``This is a three-dose vaccine, get your third dose. We have lifted the mask mandates but we'll continue to strongly recommend, given the epidemiological situation, that people mask up right now just for a few more weeks.
``If we have clear communication, going through all channels in this direction it will help. People will be less confused in these confusing times,'' he said.
All three opposition parties have called on the government to reinstate or continue several public health measures, including mandatory masking, in order to blunt the sixth wave of COVID-19, according to The Canadian Press.
Liberal House leader John Fraser said Ontarians have relied on the top doctor's briefings to determine their risk of catching COVID-19. ``Now we're facing what looks like it's going to be the biggest wave and there's a vacuum, a vacuum of leadership. The chief medical officer of health is nowhere to be found,'' he told the legislature.