Supply chain disruptions to continue into 2023, according to experts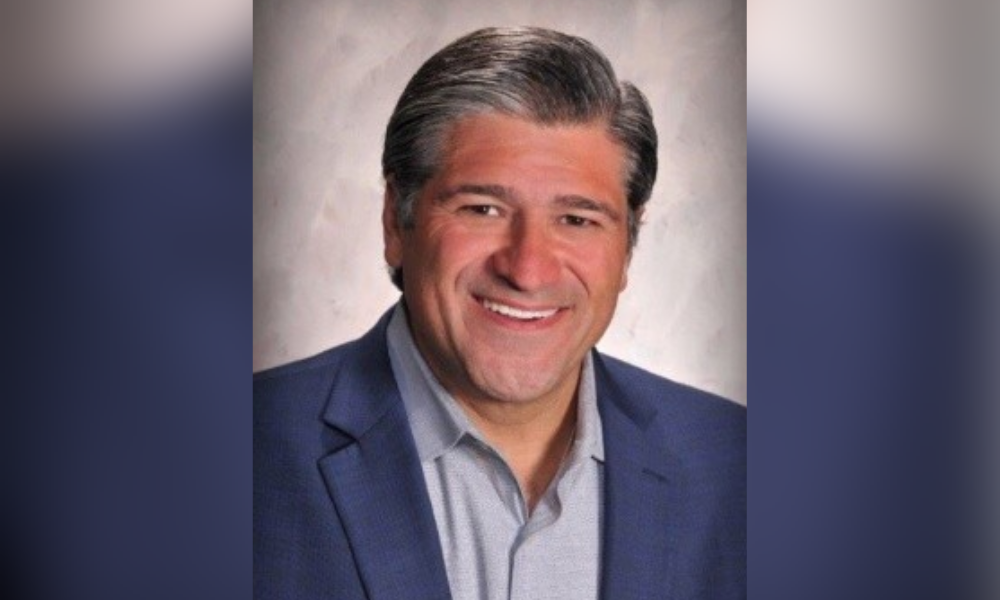 Supply chain disruptions are causing havoc for manufacturers of high visibility PPE, says Scott Corrao.
The pandemic has impacted the global supply chain, many companies manufacturing this kind of apparel are being affected by rising costs, delayed shipments and broadly a shortage of goods.
In addition, the recent floods in B.C. and the surge of the new Omicron variant will also be having a huge impact on the supply chain:
"The significant flooding in British Columbia has caused additional supply chain issues in the entire Western Canada, and even in the U.S.," he says. "And now we have this new Omicron variant […] it seems that globally, but especially in North America, we keep having these setbacks."
Workers in affected industries are mandated to wear this kind of safety gear, but with shortages of supply how are businesses and organizations going to keep their workers safe?
"They're having a harder and harder time sourcing what they might need," says Corrao.
Corrao has decades of experience in health and safety and spent the bulk of his career with 3M in the personal safety division (formerly the occupational health and environment safety division).
He worked with all manner of PPE such as respiratory or fall protection before moving on the manage the Scotchlite Reflective Materials business.
Corrao is now President and CEO of Reflective Apparel.
The main focus of his company are those working in transportation – a huge focus for many companies manufacturing reflective gear. Other occupations concerned include law enforcement, first responders, etc.
Corrao explains that reflective clothing needs to be made from very specific materials:
"This isn't cotton, these are special materials to be used to hold that fluorescent colouring."
Because of the cost, many companies manufacture their garments in Asia. With the holidays around the corner, Corrao says that the effects on the supply chain have been further exacerbated.
"This delay in product […] and other specific safety items or PPE products becomes a worker safety issue," says Corrao.
Another issue he points out is that "people tend to take high vis safety gear for granted. As long as you can see that lime yellow or orange or some silver stuff on it you think it's ok. But they don't realize if the product has been damaged, or if it's been out in the weather too much."
"You end up putting people in danger," he says, and when they finally realize that they need new gear, they won't have access to any because the supply chain has been disrupted.
"High visibility gear is very important, that's why our governments mandate that people have it – it saves people," says Scott Corrao.
Wearing high vis gear can help prevent workplace injuries and fatalities by making sure that workers will be seen not only by each other but others in the area. Those working on railways or on construction sites benefit from being more visible.
If an individual is doing road work at night for example, the correct gear will allow them to be visible to vehicle operators.
Sadly, he says, "there are always going to be some things that are focused on more than others," he says, pointing out that high vis safety gear is one of the products that seems to get overlooked.
He does however point out that some industries such as transportation do take high vis garments very seriously.
"Certain industries really do look at that high visibility safety apparel as their number one issue," says Corrao.
Corrao recommends that companies seriously plan in advance when it comes to buying PPE.
Speaking about his company, a custom design may have taken 90 days before but now it could take up the five months.
And how often do high vis items need to be replaced?
With high vis garments the frequency at which they need to be replaced depends on the user, says Corrao.
If you wear a vest only two or three times a month, that vest may last for two or three years. However if you wear it as part of your daily PPE it will need to be changed more often.
Wearers should pay special focus to the reflective material which is what allows the wearer to be seen at night.
"It it's worn away, if it's damaged, if it's stained or torn, that's usually when you want to look at trading that out."
There are many different standards, says Corrao, but most gear will last for about 25 to 50 washes.
This is something for employers to keep in mind amid disruptions that Corrao explains experts are saying will potentially last until 2023.
He also says that with the pandemic, companies may have been a bit strapped for cash and not necessarily able to invest in new gear. In addition, with what little money they did have they were spending it on pandemic essentials such as hand sanitizer or face masks.
Now that businesses are slowly getting back on their feet, the demand for gear like high vis garments is soaring and only exacerbates supply chain shortages.