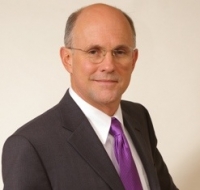 Bill 168 establishes the legal requirements for employers to protect workers from violence and harassment in the workplace. But what do you do when violence does occur and you find yourself in the midst of the action?
Legal observers believe the enactment of
Bill 168
— the new workplace violence legislation in Ontario — has left many unanswered questions on the requirements for employers to establish compliance. At a recent conference, however, HR professionals raised other concerns beyond regulatory compliance: what to do when faced with
violence in the workplace.
"Bill 168 doesn't quite tell you what to do in certain situations or how to handle certain feelings," said Eric Trogdon, a consultant specializing in negotiations and conflict resolution. Trogdon was a speaker at a session entitled, Handling Violence in the Workplace, at the recent Human Resources Professionals Association (HRPA) Annual Conference and Tradeshow in Toronto.
Trogdon asked attendees at his session about concerns they have around workplace violence. Many had procedural questions in handling violent or potentially violent situations in the workplace. Some questions also focused on dealing with the privacy issues related to the domestic violence protection provision of the legislation.
Establishing lockdown procedures and practicing them can help organizations become better prepared in dealing with violent situations, said Trogdon. Bill 168 requires employers to establish policies and procedures, and train workers on these policies and procedures, for workplace violence and harassment prevention.
A former police officer and certified SWAT hostage negotiator, Trogdon offers attendees some practical tips to prevent violent or potentially violent situations from arising and escalating.
Save yourself.
Trogdon says in a violent situation, your number one priority is your own safety. "If you get out of a dangerous situation, don't go back." Being a hero is not always the smartest option — although some choose to be. When a violent incident arises, call the authorities and protect yourself while you wait for them to arrive. "You have to ask yourself, what is the best decision — not what's right or wrong."
Stay calm.
The way you handle your emotions can be a big factor to your and your co-workers' safety. Speak to the aggressor, if you can, and attempt to slow things down. "The longer you're in a crisis situation, the safer it is," Trogdon said. This means engaging the aggressor in a conversation in an effort distract him from his initial intent of causing harm. Asking questions like, 'What's your name?' or 'What can we do?' may help slow the situation down, Trogdon said.
Listen.
The most powerful tool in communication is silence. The veteran negotiator said sometimes just by listening you can take a little control of the situation. "How you handle conflicts will determine the outcome." Ask questions and try to control your emotions, he added.
Policy and reporting.
When developing your workplace violence policy, consider various factors unique to your workplace such as location and nature of work. Establish goals and objectives that are reasonable and reachable. Establish accountabilities and reporting levels, and train your workers on incident reporting procedures.
Practice and polish.
Establish procedures for what to do in crisis or violent situations, and train your workers on these procedures, Trogdon said. "The process of how you work with your people can be more powerful than the end-result." Practice different scenarios and conduct drills to practice your procedures. Make adjustments as necessary to improve them. Get the workers involved in these activities, because the more engaged they are, the higher the likelihood that they will follow procedures when a crisis situation arises, Trogdon said.