'You're saving lives' was all Marsha Bell needed to hear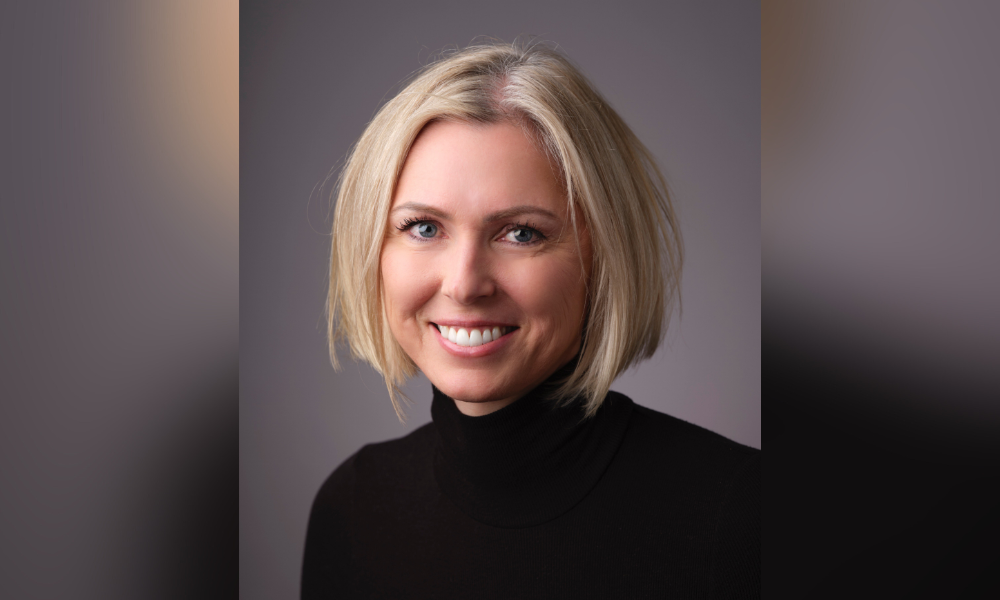 Marsha Bell wanted to be a doctor because she wanted to save lives. Then she realized she didn't want to be a doctor, but she still wanted to save lives. A chance encounter at a prestigious university would propel Bell down a path that would force her to confront the most intimate, and perhaps the most challenging, aspects of a career in health and safety.
It was 1999 and Bell had just graduated from Brandon University in her home province of Manitoba. She moved in with a friend in Ottawa and took a road trip to Montreal. Bell had heard a lot about McGill University and wanted to see it for herself.
"I really just accidentally walked into the building that houses the Occupational Hygiene program," recalls Bell. That's when a professor recruited her into the program on the spot.
"He talked to me about all of the workers, who, in Quebec, were dying of asbestosis," and Bell says the professor went on to describe the field as an opportunity to examine hazards and risks harming workers. "You're saving lives, basically, is what he said to me," says Bell.
She completed the master's program and landed a job in Alberta's oilfield, where she also met her husband, but then she moved on to 3M, landing "a very plush job" in London, Ontario. However, it wasn't meant to last, because her future husband, who was from Kamloops, British Columbia, took a job in that same community.
"So, I quit my job. And it was the hardest thing I've ever done, walking into my boss's office to resign from 3M." Bell says it took a couple of attempts to muster up the courage, but she did it and moved to Kamloops where she kicked in the door at the Interior Health Authority and forced her way into a role as a workplace health and safety advisor.
After applying for the job, Bell discovered she wasn't even short-listed for an interview. She got the number of the hiring manager, called her up, and said "I think you've overlooked my qualifications." A bold move that paid off, and in 2002, Bell began a 12-year journey into the healthcare sector.
It proved to be an opportunity to learn, grow, and gain experience in a field she was already interested in. "I think the biggest challenge was sort of integrating into this culture that healthcare has," explains Bell, who up until that point had been working in production-centric work settings. "It was this incredibly patient-centered philosophy and patient-centered environment."
Bell describes her time in healthcare as a chance to learn from the various medical practitioners, like surgeons, nurses, infection control specialists, and anesthesiologists. "You're exposed to very well-educated people…really unique thinkers. And that was cool."
Bell also had an opportunity to flex different safety muscles. She worked on a program to reduce the amount of time tuberculosis patients spent in hospital, experienced the SARS pandemic, which would prepare her for COVID-19, and helped implement an institutional change in the way nurses moved patients, which she describes as "the biggest healthcare challenge at the time."
Musculoskeletal injuries among nurses and care aides were a prevalent problem.
"It showed the will of healthcare and these professionals to get these millions of dollars, so that they could track every single room so that carriers would really not ever have to manually lift and transfer a patient from a bed to a wheelchair…it was really cool to be part of that too."
Despite the rewarding experience, Bell was searching for a change, and found it in the forestry sector in 2014. She took a job as an occupational health and safety specialist with a forest products manufacturing company. Back to a production-centric environment, and this time it was male-dominated, with many "traditional people" who were still caught in a culture of discipline.
Bell describes herself as safety leader who embraces human and organizational performance theories. Her safety style clashed with the culture, but she was hired to be an agent of change. "When people would get injured, it was this really dismissive attitude towards injured workers," explains Bell, who says she worked hard to change the perspective of frontline supervisors "to care for these people."
Having come from healthcare, it's not surprising Bell would be focused on caring for people. "I was constantly saying, 'We should be better than this. We need to be able to share these learnings." But it wasn't always an easy sell.
Then in January 2017, Bell would face one of the toughest challenges of her career. A tugboat sank in Okanagan Lake at a mill in Kelowna. The lone operator didn't make it out of the cab and died. Bell led the company's investigation.
"It was hard," says Bell, who knew she could be compelled to testify against her employer, depending on what she discovered. "It was uncomfortable…there was professional pressure that I felt was pretty crushing during that process." Bell was there with the family of the deceased as the body was recovered.
An emotionally taxing task, and while it wasn't a life that Bell could have saved, she thinks perhaps the lessons learned from it could maybe prevent something similar. "In the end, we had learnings that were shared, and the company grew from it."
Now Bell is growing her own consultancy company, Uplift Safety, which she just launched this year along side a former colleague. "We would really like to be a full scope, safety service provider in British Columbia."
Bell says they realized there's a safety gap in their region, "a lack of knowledge and understanding of what the rules are, how to navigate them." She hopes to fill that gap and "shepherd people through the process of ensuring workers aren't in danger and at risk."
Bell has the passion and experience to do it. Those same qualities recently earned her a Top Women in Safety Award. Chances are more accolades await.