Why strategies can be applied across various sectors of economy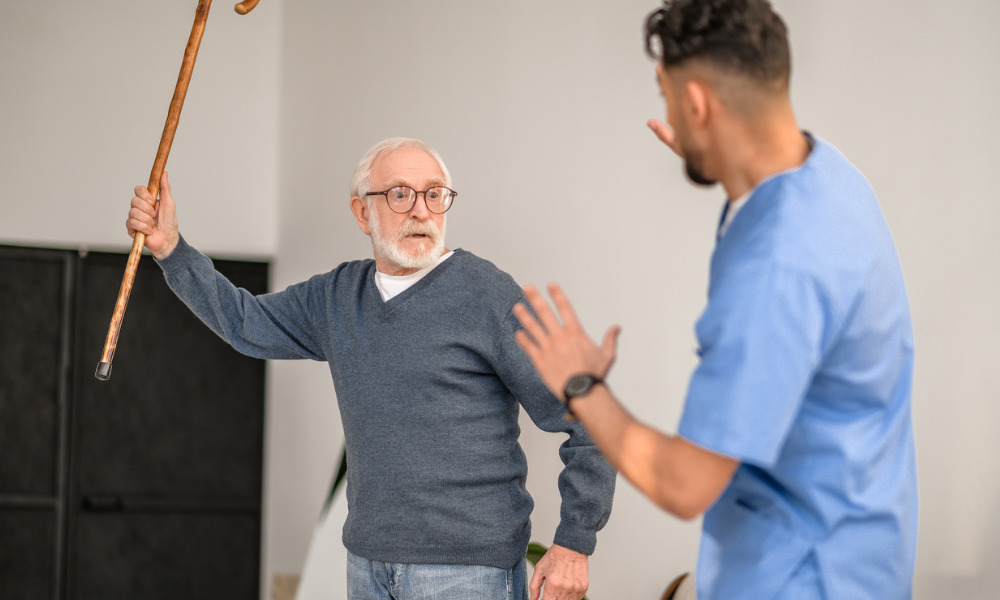 The healthcare industry has been shaken by a recent survey conducted by the Hospital Employees' Union (HEU) in British Columbia, which uncovered distressing levels of violence and harassment endured by care aides. In the wake of these concerning findings, SafeCare BC, an organization dedicated to improving workplace safety for healthcare workers, has stepped up to address this pressing issue.
"The safety and well-being of healthcare workers are paramount," says SafeCare BC's CEO, Saleema Dhalla. "The results of the HEU survey underscore the need for immediate action to ensure that our frontline heroes are protected in their workplaces."
Care aides make up the biggest group associated with SafeCare BC and so that is the group of workers the safety association is most focused on.
Dhalla says care aides often encounter musculoskeletal injuries, such as sprains and strains, while providing care to residents or clients. However, the most concerning issue highlighted in the HEU survey is violence. It ranks among the top three challenges faced by care aides, with 82% saying the experienced violence in the workplace.
Unintentional violence
Dhalla says the violence is often unintentional. "I say unintentional violence because it's due to people who are living with dementia. They're not intentionally trying to hurt the caregiver, but because of the disease they're battling, they may respond in a way that's negative to the person providing care."
To address this critical issue, SafeCare BC has developed a comprehensive approach to violence prevention. "We offer 360-degree wraparound support for organizations to mitigate the risk of violence in the workplace." This approach includes organizational support, frontline worker training, safety huddles, and ongoing education.
Mitigation strategies
Active listening is one of the key strategies promoted by SafeCare BC. "If you are providing care to an agitated resident or client, you want to listen to them and use active listening to turn it into redirection, finding alternatives rather than denying their requests," explains Dhalla.
Another essential strategy is de-escalation, which Dhalla says "involves listening to the person, recognizing resistance, and not forcing the issue if they are unwilling. It's about acknowledging and responding to the resident's needs."
Dhalla also emphasized the importance of continuous training and post-incident support for healthcare workers. She says, "it's not just about initial training; it's about ongoing reinforcement of the strategies. Additionally, it's crucial to support employees after a violent incident, providing them with a safe space to debrief without assigning blame."
Tackling violence across economic sectors
While SafeCare BC primarily focuses on the continuing care sector, their violence prevention curriculum can be applied across healthcare settings. "We offer our training in long-term care and Home and Community Care, but the principles can certainly be adapted to acute care and other healthcare areas." And Dhalla says the strategies can even be applied to other sectors of the economy where violence against workers is an issue, like education, which has also seen high levels of workplace violence.
Dhalla and SafeCare BC are dedicated to creating safer healthcare environments by addressing workplace violence through education, organizational support, and post-incident care. Their proactive approach aims to empower healthcare workers and ensure their safety and well-being.
As health and safety professionals, it is essential to adopt a 360-degree approach to violence prevention, providing comprehensive support for organizations and workers alike. By implementing these strategies, we can work towards a safer and more secure future for healthcare workers across Canada.