With the summer fast approaching, the attraction will hopefully be able to re-open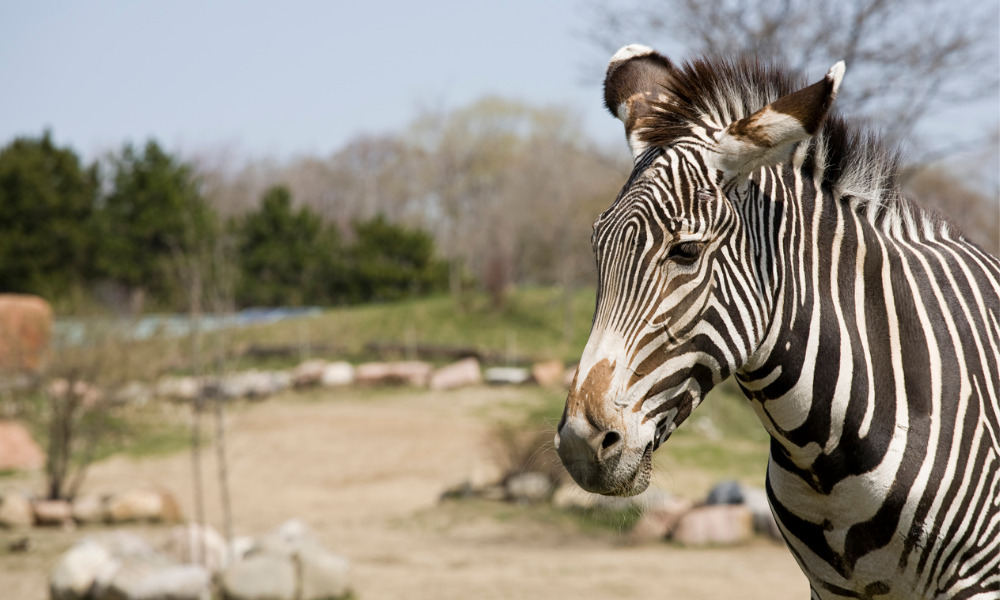 Attractions that bring in lots of visitors such as museums, theme parks and zoos have had a difficult year.
Many have been closed for months on end, and even when they were able to re-open last summer they had to follow strict guidelines.
Now, with summer fast approaching and re-opening hopefully on the horizon, Canadians are looking to (safely) enjoy the warmer months.
One of city's biggest attractions, Toronto Zoo, is looking forward to welcoming visitors once more.
COS recently spoke with Joanne Eaton, the Zoo's Manager of Safety & Security, about what they are doing to keep guests and workers – and animals – safe.
Visitor and worker safety
When coming on site, guests need to have an understanding that it's a fairly large park so there is lots of walking so it is important for our guests to stay hydrated – especially when visiting during the warmer months. With that in mind, guests need to plan for their day & dress accordingly.
The Zoo also has wheelchair access – "We work diligently to ensure that the site is free of any health and safety concerns or hazards," says Eaton.
Eaton highlights that there is a large team of people who work at the zoo, who do a whole range of things: plumbers, horticulture staff, electricians, drivers, as well as keepers and veterinary staff.
"We're almost like a small city […] We have to make sure that our staff are really well trained, and that we have all of the health and safety processes, training, education and support in place in order to protect the staff – whether they're doing work as a plumber, cutting grass as a horticulturalist or looking after our animals," says Eaton.
COVID-19
Eaton, who has a background in infection control as a registered nurse, says that the Zoo has been relatively spared from COVID-19 and that they immediately implemented measures at the start of the pandemic.
Of course, human health and safety at the Zoo is paramount, she says, "but in addition to that, as a science-based organization that care for animals, we very much also had to consider all of the health and safety concerns for our animals as well."
Indeed, there is evidence that demonstrates that there are animals that are susceptible to COVID-19. Given that some of the Zoo's animals are endangered species, they have that additional responsibility to make sure that they are doing everything they can to care for them.
Safety measures
At the start of the pandemic in March 2020, the Zoo was required to close. However, they were able to open during the summer last year.
To ensure staff safety, shifts and breaks were staggered and teams were created to better separate workers and ensure physical distancing.
Eaton's team also posted signage in all work areas to remind everyone the importance of physical distancing and washing their hands effectively.
They also continue to screen all staff for COVID-19 signs and symptoms, and installed a thermal camera to monitor staff temperatures as they entered to work each day.
one way paths were created utilizing painted lines and arrows throughout the Zoo. Custodial personnel ramped up their schedule, says Eaton, with regards to cleaning the bathrooms and all high-touch surfaces.
Once re-opened to guests the Zoo will once again be implementing timed ticket entry for guests (tickets are pre-booked and guests are asked to pre-screen for COVID-19) and all of the staff will be required to wear medical-grade three ply surgical masks.
Guests will be asked to wear face coverings or cloth masks at all times outdoors and indoors –she says, "because we have a responsibility to ensure that our susceptible animals are not at risk, as well as our staff that are working on site." Individual accommodations may be made for outdoor spaces.
In addition, "we're strongly encouraging all of our staff to be fully vaccinated," says Eaton. "We're communicating with our staff on a regular basis about all of these health and safety measures, and best practices and information with respect to the effectiveness of vaccines."
Animal welfare
As opposed to other attractions or workplaces, there are also additional concerns around keeping the animals healthy and safe as well.
"We have many policies and processes in place with respect to the care of the animals," she says.
Toronto Zoo has rigorous controls in place to ensure the safety of its workers and the welfare of the animals that are in its care.
For example, even for keepers there is limited or no contact with the animals (referred to as protective contact), there are processes in place to safely and securely feed the animals – "our keepers aren't petting the tigers," says Eaton.
The Zoo meets the standards of the Canadian Association of Zoos and Aquariums (CAZA), an accreditation and advocacy organization representing zoos and aquariums in Canada. The Zoo is also an accredited member of the Association of Zoos and Aquariums.
"The Zoo has been in operation since 1973, so over the years we have developed our health and safety processes and changed and adapted to the most up-to-date information," says Eaton.