Heavy traps can be a safety issue in choppy waters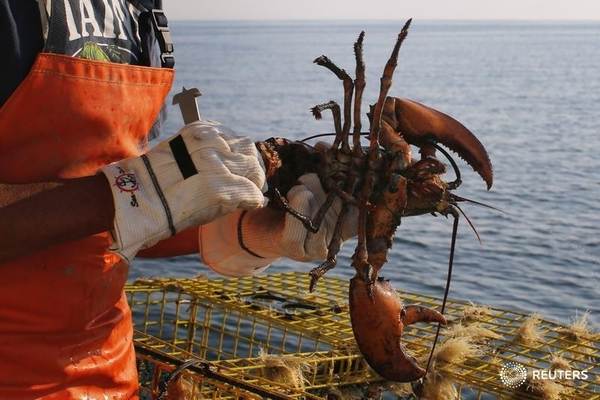 The government of Nova Scotia is reminding lobster fishers in the southwest region of the province to stay safe as the start of their season is officially underway. The kickoff was Tuesday, Nov. 29, commonly known as Dumping Day.
"We know fishing is dangerous work," said Minister of Labour and Advanced Education Kelly Regan. "Here in Nova Scotia, fishermen have been working to improve safety in their industry over the last few years. I urge them to keep safety top of mind."
For the communities of southwestern Nova Scotia, Dumping Day is one of the most nerve-racking and exciting days of the year.
Captains and their crew head out to sea before daylight with boats piled high with lobster traps. These heavy traps can be an issue in choppy waters. Fishers are urged to monitor the weather before heading out to sea, regularly examine safety gear, wear their personal flotation devices and be prepared in the event of an emergency.
This year, the season was supposed to open on Nov. 28, but was delayed due to a poor weather forecast.
"Fishing is woven into the fabric of Nova Scotia, and its future is built on safety," said Amanda Dedrick, health and safety co-ordinator of the Fisheries Safety Association of Nova Scotia. "As we enhance safety through prevention programs, education, advocacy, communication and awareness, Nova Scotia's fishing industry will become a world leader in safe-operating practices."