Drop in inspections, new '2 for 1 rule' among reasons for low grade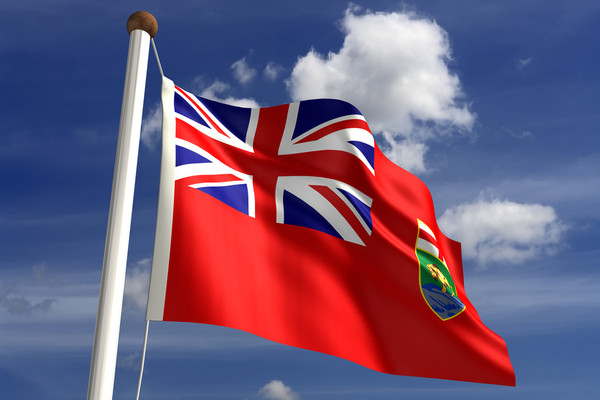 The Manitoba Federation of Labour (MFL) has given the provincial Conservative government an overall grade of C- on its occupational health and safety efforts. The rationale behind the grade is outlined in the union's Health and Safety Report Card. The last time the MFL issued such a report was in 2012 and the NDP government at the time received an overall grade of B-.
"This government has either done nothing with health and safety or the moves they have made have weakened our health and safety protections for workers," said Kevin Rebeck, president of the MFL.
As an example, Rebeck cites a recent change to the hearing loss protection standard that moved a current, international standard to a "weaker, outdated one." While the government said it was doing this to harmonize with other provinces, Rebeck said no one else has that standard in place.
"They dropped our protections and invited others to join them at the bottom," he said.
They also eliminated the chief prevention officer position and got rid of a volunteer health and safety advisory committee that provided advice to the government on safety-related issues.
SAFETY LAWS, ENFORCEMENT
The report looks at a few specific OHS-related areas and when it comes to workplace health and safety laws, the government received a C-. This grade was largely due to dropping the minimum working age to 13, introducing Bill 12 which gives "heavy-handed powers" to government to dismiss workers' health and safety appeals without proper due process, and something referred to as a "two for one rule."
"It's really offensive. For any new protections you want to add into law, you have to eliminate two. It's a mathematics exercise now," said Rebeck. "They try and paint regulations as red tape, but you and I know regs are synonymous with protections, so their rule is… if you're going to ask us to do something new, tell us which two you're going to eliminate."
The report's analysis of enforcement efforts received the worst grade of them all — a D. This grade was due to the government slashing the budget for Manitoba Workplace Safety and Health — the branch responsible for enforcement — by $800,000 as well as cutting down significantly on inspections, the MFL said. The number of workplace inspections carried out over the last three years has averaged 5,000 which is down 50 per cent over the three years prior, according to the report.
The Manitoba government did not respond to multiple requests from COS to be interviewed for this article.
When it comes to prevention, the report gave the government a pretty favourable grade of B. It pointed to the "ground-breaking" five-year prevention strategy that was set in 2013 by the previous NDP government, which introduced the Workers' Compensation Board's prevention arm, Safe Work Manitoba. It also praises the agency's young worker injury prevention strategy as well as its Safe Work Certified prevention rebate programs, although it would like the program to be expanded to other sectors, such as health care.
WORKERS' COMPENSATION
Workers' compensation received a grade of D. A major reason for this is that the report said no changes have been made since the 10-year legislative review of the Workers Compensation Act in 2016-17. However, the WCB disagrees.
"It is unfortunate, that in this case, the MFL appears to be misinformed about some of the key changes that have taken place at the WCB," said Darlene Muise, communications manager at the WCB.
The report said that claim suppression is inherently built into the structure of the WCB's rate model because of the way in which WCB directly ties employer premiums to the number and duration of injury claims that are filed. However, the WCB commissioned a third-party company to study this issue in 2013 and it found six per cent of work injuries in the province are not reported to the WCB, due to claim suppression. Since 2014, there have been 18 cases in which claim suppression was proved and in 11 of those cases, administrative penalties were applied, Muise said.
"The MFL's report card fails to acknowledge the WCB's efforts since 2014 to address the issue of claim suppression including educational campaigns and increased enforcement through the creation of a Compliance Services Division," she adds.
Muise further notes that the WCB's new rate model, which has been implemented gradually since 2015, specifically addresses concerns raised by stakeholders (including the MFL) about claim suppression.
The report also said that the WCB rate model causes dangerous return to work practices with an aim to reduce the cost of claims and keep employer premiums low. Workers are often pressured to come back prematurely or to ignore medical recommendations about how much and what kinds of work can be safely performed — and with what accommodation, the MFL said.
"We agree with others, that a return to work program can be a very beneficial program — can be — not always in all cases and not at the expense of convalescence when it's needed," Rebeck said. "There are instances where 'Yeah, I could probably return to work right away but I'm on T3's for the next three days and I am in pain.' So, I'm either impaired or I just need a couple of days to rest before I come back to heal."
Muise said the new rate model better balances collective liability with experience rating.
"As a result, there is a decreased incentive for unsafe return to work practices," she said.
Rebeck is also deeply concerned about something he calls "medical claims suppression," occurring when the opinion of a worker's doctor is being over-ruled or disregarded by WCB medical advisors.
But the WCB said its practice is for internal doctors to reach out and consult with the family doctor when there is a disagreement, not to "override" the family doctor. However, Rebeck said this is not working in reality.
"We all know the medical system is pretty busy. I don't know when they are not seeing a patient… but they are certainly not waiting and taking calls from other doctors to talk through and justify why their finding was this and someone else's was that."