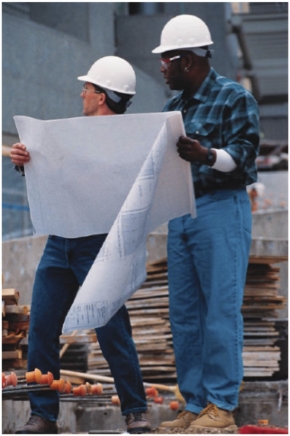 As part of the Safe At Work Ontario strategy, the Ontario Ministry of Labour is increasing inspections of construction sites employing workers in the five most hazardous construction trades: high-rise formwork, low-rise formwork and masonry, siding and built-up roofing work. Inspections will check for health and safety hazards to help prevent workplace injuries, according to the ministry.
Workers in the five targeted trades are exposed to high-risk work and hazards that can result in death or severe, long-term injuries. They are at risk due to:
• unsafe use of equipment such as ladders, platforms and scaffolds
• slips, trips and falls (especially during concrete forming operations, siding, masonry and roofing work)
• inadequate education, training and supervision of workers (especially of new and young workers).

The lost-time injury (LTI) rate for these five trades ranges from almost double to four times higher than injury rates for the construction industry in general, the ministry said.

The month-long blitz will be conducted throughout March and will focus on hazards that can lead to falls from heights, slips on debris-covered surfaces and other dangers. The inspection blitz also aims to: prevent injuries and illnesses that could arise from unsafe work practices; raise awareness of key health and safety hazards in each trade; and assist workplace parties in complying with the law.

Inspectors will continue to take a "zero tolerance" approach to any breach of the Occupational Health and Safety Act (OHSA), its regulations and will focus on the following key priorities:
Equipment use — all work equipment should be used in a safe and proper manner. In particular, ladders, work platforms and scaffolds must be used in accordance with the Construction Regulation.

Fall protection — required fall protection systems must be used when working at heights and workers must be trained on the use of fall protection equipment and supervised when working at heights.

Slips, trips and falls — construction sites should be kept clear of debris and other conditions that could cause slips, trips and falls. This is particular important during winter.

"The safety and well-being of all Ontario workers is a priority of our government," said Ontario Minister of Labour Linda Jeffrey. "It's especially important to make sure we're protecting workers in high-risk trades from slips or falls that would be disastrous for them and their families."

In 2010, six workers died and 159 workers were seriously injured in the five targeted trades as a result of falls. Of those injured, nearly half were young workers. Since 2008, ministry inspectors have conducted more than 266,000 field visits, 36 inspection blitzes and issued more than 426,000 compliance orders.

Echoing the labour minister, the province's chief prevention officer, George Gritziotis, issued this statement: "These workers lose more time at work due to injuries than workers in many other sectors. Most of the incidents involve young workers. Our goal is to improve worker health and safety and prevent injuries and deaths at Ontario's construction sites."

Gritziotis previously served as founding executive director of the Construction Sector Council.

The blitz is part of the province's Safe at Work Ontario strategy to increase compliance with the Occupational Health and Safety Act and its regulations.