Captains would be required to provide crew with personal floatation devices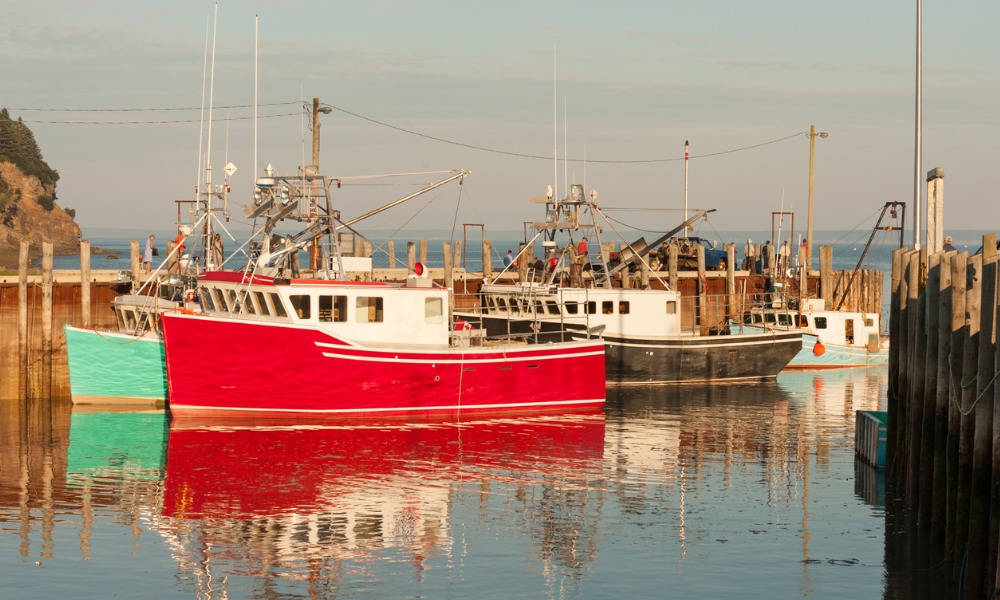 The Government of New Brunswick is looking at amending its Occupational Health and Safety Act so that fishing vessels would be considered a "place of employment."
"Captains will have legislated safety obligations and will be bound by general duty principles to provide healthy and safe workplaces," said WorkSafeNB. "They will have access to WorkSafeNB prevention resources for advice and enforcement, leading to safer workplaces."
The job of a fish harvester is 14 times more deadly than that of a police officer, the agency said. Additionally, fishing deaths today are as frequent as they were in 1999, according to the Transportation Safety Board of Canada.
Although fishers work in environments that are largely unsupervised and can be very dangerous, health and safety can be a bit of a tough sell to workers in the industry, said Brian Johnston, partner at Stewart McKelvey in Halifax.
"A lot of fisher people are fiercely independent. It's in their blood, they have been engaged in this activity for generations, they have grown up in it and the intrusion at times of health and safety roles that may be immediately accepted in other work environments doesn't culturally fit easily on a fishing vessel," he said.
It's important that any OHS changes made be practical for the fishing industry.
"It's a challenge at times to apply the same sensible health and safety rules that you may see in a plant that's easily monitored and easily accessible to a fishing vessel that is operating 100 miles offshore," Johnston notes.
Once fishing vessels are considered a place of employment, captains will be required to provide their crew with PFDs and lifejackets approved by Transport Canada, and it would be mandatory to wear these on fishing vessels. The Transportation Safety Board of Canada urged New Brunswick to require PFDs on board all commercial fishing vessels in July 2017, after two fishermen who were not wearing PFDs died in the previous year aboard a lobster boat.
In order for any regulatory changes to be successful in the commercial fishing industry, the community has to come together and support safety initiatives.
"The act needs to change to make fishing safer for crews and their captains," WorkSafeNB said. "Their families would rest a little easier knowing there are rules in place to protect their loved ones' well-being."
WorkSafeNB has issued draft proposals to amend the OHSA and has collected feedback from the public on those amendments.