Ontario healthcare workers increasingly feeling burden of COVID-19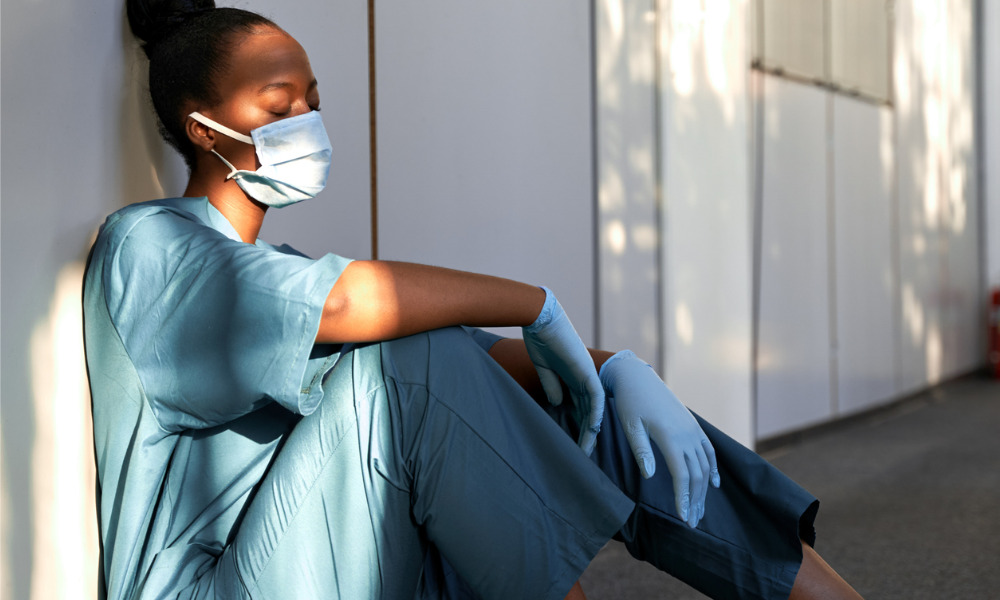 Researchers from the University of Windsor, ON, and the Ontario Council of Hospital Unions in Toronto, have recently published a paper highlighting the plight of healthcare workers (HCWs) in the province.
The paper, entitled "Sacrificed: Ontario Workers in the Time of COVID-19" (published in journal New Solutions), raises the multitude of issues healthcare workers have faced this year, and the risks they have encountered due to the COVID-19 pandemic. These include:
Higher infection rates compared to the general public.
A worldwide shortage of N95 (and other) respirators.
Increased mental health concerns such as anxiety, exhaustion and burnout due to risk exposure and a bigger workload.
The research presented in the paper paints a worrying portrait of the harsh working conditions of HCWs and the short and long-term dangers which they are currently facing. Indeed, HCWs still face PPE shortages, and notably with regards to mental health, healthcare workers are at risk of developing serious conditions in the long-term such as Post Traumatic Stress Disorder (PTSD), depression and even addiction and substance abuse.
After presenting their research, the authors conclude the paper by presenting recommendations to improve the working conditions of HCWs. These include:
Putting into place appropriate preparations for future viral outbreaks, as had initially been recommended by the SARS Commission.
Increasing staffing levels and capacities in Ontario's hospitals and long-term care homes.
Changing workplace culture to ensure that HCWs' concerns are heard and addressed, notably by promoting strong management and community support.
Providing adequate PPE and protective administrative and engineering controls.
Providing immediate mental health support, such as counseling.
Reinvesting into the public healthcare system and rethinking priorities to ensure the wellbeing of workers and patients.
The paper was authored by James T. Brophy, Margaret M. Keith, Michael Hurley and Jane E. McArthur. The full article is available here.