CSA Group offers OHS professionals Standards Support Tools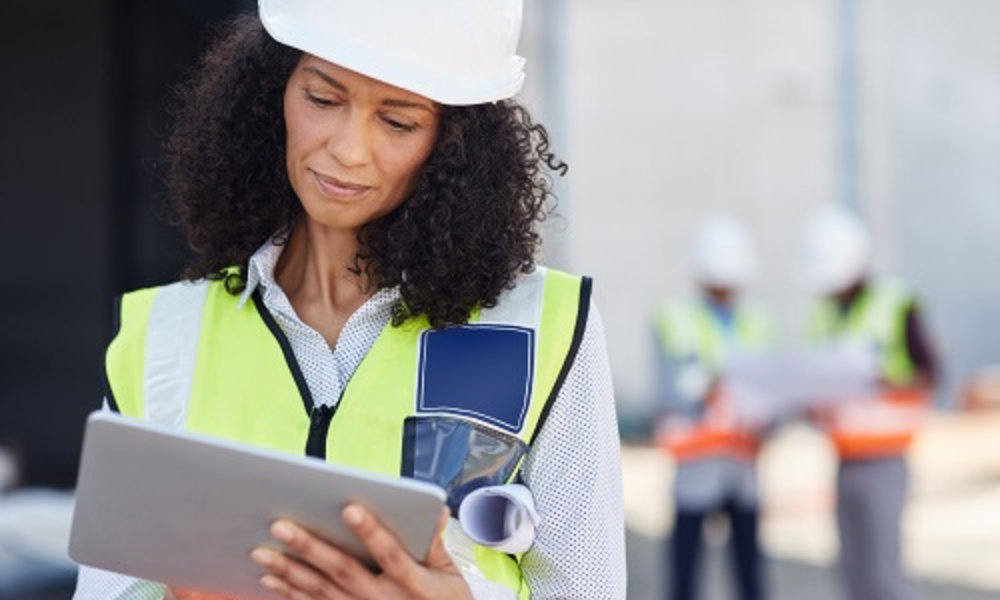 This article was provided by CSA Group.
Creating a robust health and safety program in the workplace can be challenging, especially for small and medium-sized organizations with fewer resources. While standards may provide minimum requirements, guidelines, and leading practices for various aspects of occupational health and safety (OHS), it can take some effort to adopt them in a way that addresses the organization's needs and priorities.
The new set of tools developed by CSA Group offers OHS professionals and employees additional support. Various checklists, editable templates, guides, videos, and other resources available at no cost can lend a hand with a complex project like developing a new health and safety program or a simpler task such as managing first aid kits. Here are a few examples of how the Standards Support Tools can help you.
Start building your OHS management system with the policy template
Developing a comprehensive OHS management system is not an easy task. If your organization is just starting, the Health and Safety Policy Template can help you set the fundamentals. You can easily edit and customize the policy statement so that the commitment to health and safety in the workplace, responsibilities, and accountabilities reflect your organization, its structure, and needs.
Microlearning, infographics, and other tools can help you further. They highlight key points you should consider when creating a health and safety policy, show you how to identify and control workplace hazards and continually improve health and safety in your organization.
Select the appropriate respirator to protect from bioaerosols
Making sure that the workers are protected against hazards and risks in the workplace is an important part of OHS systems. Based on the standard CSA Z94.4, Selection, use, and care of respirators, the Respirator Selection Tool takes you through a few simple steps to determine the appropriate selection of respirators for protection from bioaerosols.
Apply ergonomics principles in your workplace
Proper posture when performing various tasks can help prevent injuries and improve performance. Although many of us have seen information about ergonomic setups before, constant reminders are critical in helping prevent the long-term effects of poor ergonomics on psychosocial factors and musculoskeletal symptoms. You can share the infographics for work posture, monitor placement, working zones, or chair setup with your team and encourage your co-workers to watch a short self-paced learning module that can help them apply the principles outlined in the standard CSA Z412-17, Office ergonomics – An application standard for workplace ergonomics.
Address impairment and substance use in the workplace
In accordance with the requirements of the authority having jurisdiction, employers, managers, and supervisors typically have a duty to inquire if they notice a worker is acting differently or if they become aware of a medical condition or substance use that can impact job performance. But having such conversations is not easy. The Duty to Inquire tip sheet can help you handle them carefully and empathetically.
Additional tools for the management of impairment in the workplace include:
Editable templates that help you develop your impairment policy and progressive discipline policy;
A decision tree to assist you in determining when it is appropriate to test for substance use;
Short, self-paced learning to help you understand the impact that impairment can have on hazards and risks in the workplace or to help you identify key information needed in policies related to workplace impairment; and
An infographic to demonstrate the spectrum of substance use.
Prepare for workplace incident investigation
Even with a solid OHS program in place, incidents may happen. Short, self-paced learning sessions can help you prepare for an incident investigation in your workplace so that important data is not lost in the early stages. You can also learn about the data collection and analysis processes and procedures and how to mitigate bias in workplace incident investigation or download a checklist that guides you through an initial incident response or use the forms for collecting data from workplace incident witnesses.
There are many more tools you and your organization can use. They include additional resources covering the topics we already mentioned and addressing other areas, such as planning, managing, and responding to extreme work conditions, creating and maintaining your first aid kit, building an effective OHS training program, or implementing a work disability management system. These tools are available at no cost, supporting you in adopting OHS standards and best practices, protecting your workers, and ensuring that their workplace is healthy and safe.
Visit Occupational Health and Safety Standards Support Tools website, and start using them today!